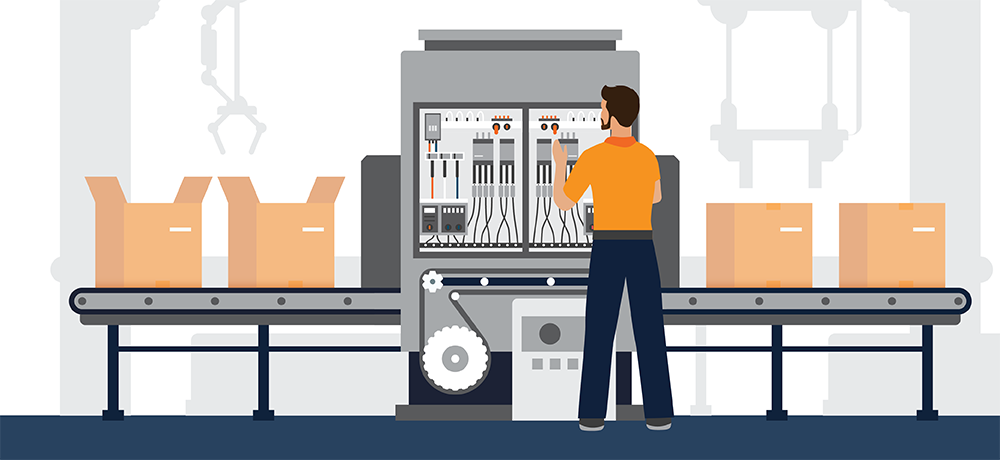 If you love working with your hands, the manufacturing industry has many in-demand roles available—including packaging jobs, machine operator jobs and assembler jobs. Becoming a mechanical assembler is a great career choice for those who want a job that keeps them active and that requires critical thinking skills. Below, we share what you need to know about becoming a mechanical assembler, including wages, general duties and career outlook.
How much does a mechanical assembler make?
The median annual wage for assemblers and fabricators was $34,970 in May 2020, according to the Bureau of Labor Statistics. However, wages may vary by industry, region, education level and complexity of the machinery operated.
What does a mechanical assembler do?
Mechanical assemblers may do many different tasks in the assembly process. These include reading the initial building blueprints and packaging the final product. Also, they may assemble anything from small widgets to large machines. For example, some of their common duties are:
Reading and understanding schematics and blueprints.
Positioning or aligning components and parts either manually or with hoists.
Assembling components accurately, thoroughly and quickly on an assembly line.
Conducting quality control checks to fix problems before defective products are made.
Cleaning and maintaining work area, tools and equipment.
Assisting with various production tasks as needed.
What qualities does this role require?
Overall, assemblers need many different mental and physical skills. Those who build complex machines must be able to understand detailed schematics and then put parts together using their hands, hand tools and power tools. Assemblers may also need to be familiar with the robots, computers and technologies used in the assembling process. Finally, to keep up with the fast pace of production, they should be calm under pressure and be able to work quickly and effectively to meet productivity goals.
What skills or qualifications do you need ?
Assembler jobs generally require a high school diploma or equivalent, although more advanced assembly work requires more experience and on-the-job training. Meanwhile, skilled assemblers often need special training, an associate's degree or experience gained through an apprenticeship. Assemblers of all experience levels must be able to stand, lift and bend frequently, and their work shifts may last up to 12 hours.
What's the job outlook for this role?
About 174,200 openings for assemblers and fabricators are projected each year, on average, over the decade from 2020 to 2030, according to the Bureau of Labor Statistics. Many of these openings are expected as older assemblers in the workforce begin to retire, leaving vacant positions across the country.
Find assembler jobs and other production jobs with PeopleReady
In summary, assembler jobs are growing in communities all across the country. With PeopleReady, job seekers can find assembler jobs and other manufacturing or warehouse jobs in their local community. Our app, JobStack, lets you apply to jobs that fit your skills and schedule 24/7, or you can work with one of our many local branches across North America. Some of the other manufacturing and logistics jobs we fill include:
Forklift and machine operators.
Shipping and receiving workers.
Loaders and unloaders.
Pickers and packers.
And more!