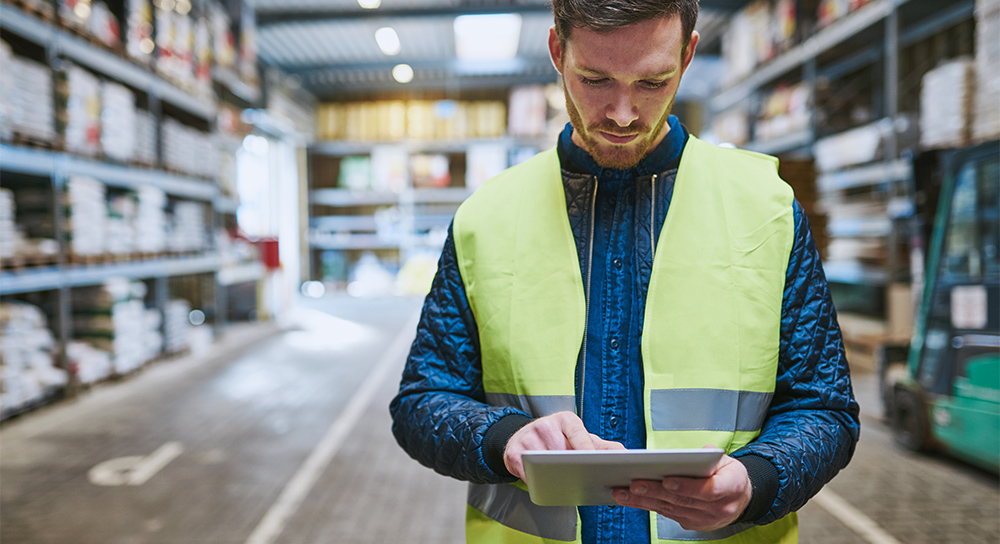 We get it. When it feels like you have a million things to do, safety isn't necessarily the first thing that comes to mind, particularly when you're hustling to make it on time and doing the job well.
But imagine the frustration of having to miss work because of an injury. Sitting out of days, sometimes even weeks or months, of pay and on top of that, dealing with an injury. It's not worth it! But the numbers aren't comforting: The National Safety Council says that someone is injured on the job every seven seconds, adding up to 12,600 injuries each day.
Our goal is that when you're on a job site with PeopleReady, you feel safe. Here are five crucial questions to ask yourself before heading out onto a job, every single time:
1. Do I know the job?
When you're sure of the job description and what your duties are, you can decide whether it's a job you're comfortable with and have the skills and proper training for. Make sure you know the details of a job before signing on.
2. Does the job look accurate?
If you show up to a job site and you're being asked to do work that varies greatly from the description, call your branch representative about your safety concerns.
3. Am I geared up?
Don't take your personal protective equipment (PPE) for granted; many injuries occur just because a worker isn't wearing their PPE. And remember, PPE can be anything from steel-toed boots to a simple pair of protective glasses.
4. Do I feel safe?
If there is anything about your job site that doesn't feel safe, do the right thing and let your supervisor and branch staff know. Respectfully informing them of any potential hazards not only protects you and your colleagues, but safeguards the business.
5. Have I reported this?
If you're injured on the job, you need to tell the onsite supervisor and your branch representative. No matter how minor, your injury should be reviewed and taken care of. Sometimes what may seem like a small injury can turn into something much more serious. Feel free to contact the PeopleReady NurseLine to speak with a nurse about the injury and get help on what to do next. As they always say, better safe than sorry.
6. Am I up to date on training?
When you first start working with PeopleReady, you'll go through a general safety assessment so we can understand how familiar you are with safety procedures and best practices. You can continue to grow your safety understanding and training with PeopleReady through various certifications, like OSHA 10, that provide you with the important safety info you need.
The top three workplace injuries that cause workers to lose workdays are overexertion, contact with or struck by objects/equipment, and slips, trips and falls. Fortunately, these types of injuries can be prevented much of the time with a bit of foresight and awareness. We're here to help with that.
Looking for work in your local area?