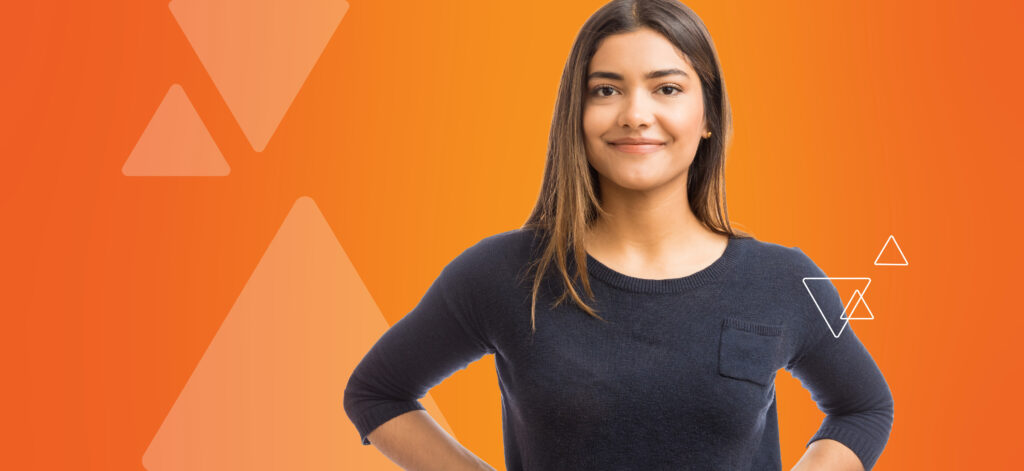 Tips for recruiting Gen Z workers for your business
Gen Z will comprise 30% of the workforce by 2030, according to a recent Yahoo study. As a result, companies must expand their recruiting efforts to include this new generation of job seekers. Here are five ways that you attract Gen Z candidates for your organization.
Offer desirable job perks
Emphasize company culture
Ensure a positive work-life balance
Share career training and advancement opportunities
Showcase modern technology and tools
Offer desirable job perks
Temporary workers may not always be eligible for the same benefits as full-time workers, but you can offer perks and incentives that speak to their needs. Since the older members of Gen Z are in their 20s, many are likely working through school, have student loan debt, or don't have much money to spend. You can attract more Gen Zers by offering perks or incentives. Some examples: commuter assistance or reimbursement, paid lunches and snacks; and recognition or rewards for excellent work.
Emphasize your company culture
A company's culture is based on how they treat their employees and how they impact the communities they serve. Nearly 50% of Gen Zers say that company culture is a significant factor in their job search, according to a survey by Ripple Match. Use job descriptions to advertise your company's culture by aligning it to what Gen Zers value most:
Diversity and inclusion: Eighty-three percent of Gen Zers considering it to be a deciding factor when applying for positions. Diversity and inclusion efforts also benefit employers, as diverse teams tend to be more innovative.
Community responsibility: Gen Zers have a vested interest in their local and global community. By participating in charitable events and offering volunteer programs, you can help attract a new pool of candidates.
Focus on safety: Gen Zers have a different approach to workplace safety. OSHA regulations matter to them, but so do the implementation of advanced technologies to enhance physical safety. They also define social responsibility, equity, and climate protection as part of a safe working environment.
As more Gen Z staff members join your company, you can ask for feedback on the company's culture and make necessary changes. This can help increase the number of interested candidates and ensure employee retention over time.
Ensure a positive work-life balance
Forty-two percent of Gen Z workers prioritize jobs that offer work-life balance and flexibility, according to a Yahoo study. Temporary and part-time jobs often have odd hours but providing your workers with a schedule early can help them be prepared—even for shifts on weekends or during late or early hours.
While many industries don't lend themselves to remote work, there may be different scheduling options for employees to enhance their work-life balance. Depending on your company's needs, you can offer:
Compressed work weeks
Flex time
Reduced or self-directed hours
Split shifts
Self-scheduling
Share career training and advancement opportunities
Gen Zers are less likely to be interested in jobs that don't offer career growth opportunities, according to a LinkedIn survey. In fact, 80% of Gen Z workers would leave their job if there weren't advancement opportunities. The next generation thrives on learning new skills and want to work with an employer that supports their goals. Upskilling and reskilling programs can help attract workers while ensuring that you have a stable workforce well into the future.
Our recommendation: Use your job descriptions to showcase growth and leadership opportunities within your company. Letting candidates know there's a career track that leads to future roles gives them even more incentive to apply. Given these advancement opportunities, they may be more likely to remain loyal to your business.
Showcase modern technology and tools
Gen Zers are digital natives — and, as a result, they value innovation and embrace the latest advancements in technology. In fact, 91% of Gen Zers say that a company's technological sophistication impacts their interest in applying for jobs, according to Bloomberg. By advertising your company's use of advanced technology, Gen Zers interested in learning and using these tools will be more likely to join the industry.
How PeopleReady can help you attract new candidates
PeopleReady is the only staffing partner you need to recruit workers of all backgrounds and career interests. Our staffing experts in 600-plus communities across North America team with a variety of organizations such as colleges, universities and local community groups. Whether it's a single worker or an entire workforce across several locations, you can use PeopleReady and our app, JobStack, to fill open roles 24/7. The industries we serve include:
Hospitality
Events and venues
Retail
Manufacturing
Construction
And more
Looking for workers in your local area?