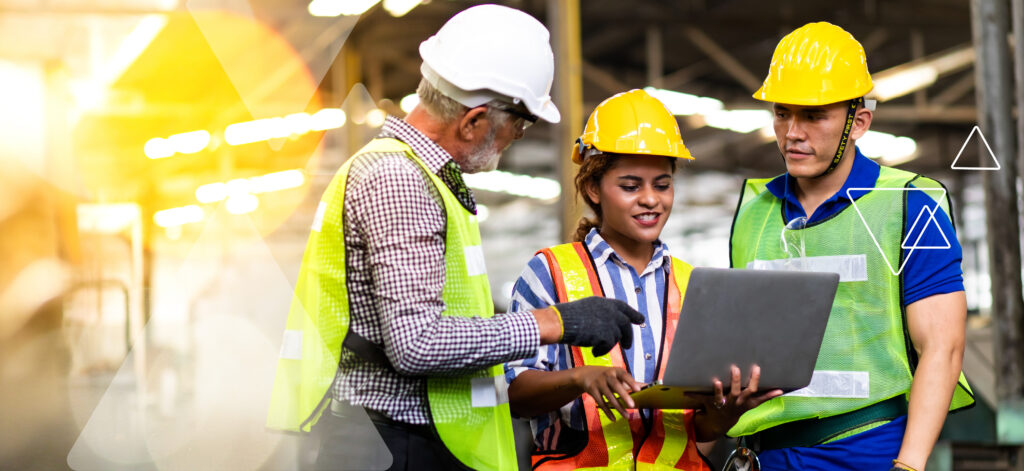 Top rural recruiting tips for any company
Supply chain issues and the increased demand for fast deliveries have impacted retail, manufacturing and many other industries in the post-COVID economy. Companies are opening more offices, warehouses and distribution centers in rural areas to meet customer needs, but often don't have enough workers. Meanwhile, construction companies building these facilities are short-staffed in these locations. PeopleReady shares four ways to reach your ideal candidates in rural areas so that you have the workers you need no matter your industry.
Emphasize your connection to the local community
Broaden your job candidate search
Offer added incentives and other benefits
Advertise your safety process
Emphasize your connection to the local community
Reputation matters in close-knit rural areas. People want to feel that companies are part of the local community. It's important to get involved in your area, such as sponsoring charity events or participating in local sports or school programs. Your potential candidates will see that you're willing to invest in the community, which builds trust.
Also, use your job postings to remind applicants of your connection to the area. This way they can be reminded of the positive impact you've had on the community which will make them more willing to work with your company.
Broaden your job candidate search
In many cases, focusing too heavily on a preferred group can limit your options, especially if the labor shortage continues. Instead, you can bolster your workforce with people from overlooked demographics. For example:
Veterans and their spouses: Veterans and their spouses have unique and transferable skills that even experienced candidates may lack. Their adaptability, organizational skills, and calmness under pressure make them reliable and loyal employees.
Women: While there are more women in blue-collar industries than ever, few industries attempt to recruit them. Including women in your search can increase your candidate pool and your profits.
Gen Z: The oldest Gen Zers are only 24 years old, making them the future of the workforce. As digital natives, they can quickly adapt to new technologies, reducing the training they'll need as more industries adopt advanced systems.
Inexperienced candidates: While people with little or no experience will need training, they are eager to learn and can increase your team's productivity in the long run.
Offer added incentives and other benefits
Career progression matters to most workers. If they feel underutilized or that their skills have plateaued, they're more likely to become disengaged with their work, negatively impacting productivity. In turn, they're also more likely to resign their current position.
As a result, your remaining workforce may have to work longer hours to maintain deadlines, which can be costly and lead to burnout. To prevent this, you can help attract and retain new candidates by offering:
A competitive salary based on your industry and area.
Training and education courses for workers to expand their skills, leading to advancement.
Flexible schedules to accommodate workers with families, appointments or school schedules.
Advertise your safety process
After the pandemic, employers are continuing to update their safety processes to minimize risks and keep their teams healthy. While these procedures can help keep your workers safe, many are still hesitant to work in enclosed warehouses or in close proximity to others on construction sites.
Note your company's updated safety process on your website and applications. This shows candidates that you're a proactive employer and prioritize the health and wellness of your workforce. Be sure to communicate your on-site safety procedures and any changes that may occur.
How teaming with a staffing agency can help fill jobs in rural areas
PeopleReady offers nationwide recruitment resources with the focused and personalized options you need in your local area. With our active presence in more than 600 communities throughout North America, our temp staffing experts can help you find part-time and temporary workers with a variety of skills and experience. See the benefits of having staffing support on a national level here.
Also, PeopleReady creates temp staffing solutions for industries that range from construction to retail to hospitality. To help you find the best candidates for your staffing needs, PeopleReady is engaged with local organizations. For instance: community groups, government organizations and academic institutions. Plus, our app, JobStack, offers companies of all kinds 24/7 access to our staffing solutions.
Looking for workers in your area?