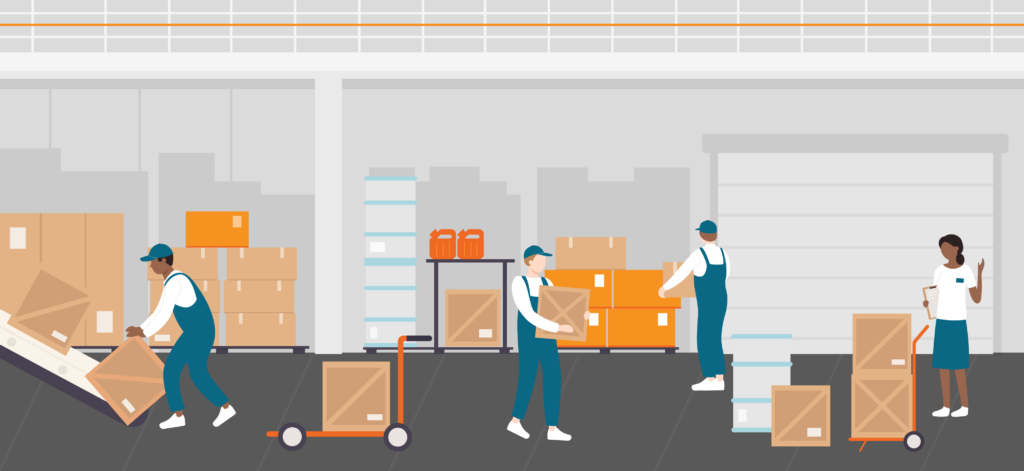 What factors impact your retail store's construction?
After a positive experience at a retailer, 82% of shoppers are more likely to return, according to a survey from Raydiant. Developing a functional yet attractive space is essential to attracting and retaining customers. Below we share three factors that will impact your store's construction along with their accompanying staffing needs.
The budget
The aesthetics
The infrastructure
The budget
The cost of a retail buildout can vary due to the type of business, its location, and the project's timeline. There are also initial costs that include proper permits and zoning limitations that must be adhered to. Additionally, there will be ongoing overhead for maintenance, utilities and insurance.
The average cost of office buildings with retail space was $56 in the most recent edition of Chain Store Age's annual survey of retail build-outs. While it's tempting to cut corners to save money upfront, the strategy often backfires. In some cases, the construction may need to be paused due to a failed inspection, which impacts the timeline and creates the need for potentially costly repairs. Additionally, using substandard materials or a low-cost contractor can lead to extensive repairs that are more expensive than the money you saved during construction.
Always look for contractors with an established track record for honesty and workmanship. They can work within your budget while also maintaining your construction timeline. Also, if you need further support, a construction staffing agency can supply extra workers to help you fill workforce gaps and keep things on schedule.
The aesthetics
Both the interior and exterior of your store location reflect its identity. When a customer walks in for the first time, they should feel comfortable. But it's your products and how they're presented that will make the most significant impression. A memorable display combined with a comfortable atmosphere can help create top-of-mind awareness, making a shopper more likely to convert to a repeat customer.
Retailers must find workers who can help complement the store's brand identity. A retail staffing agency offers access to vast group of workers who can perform manual work, such as truck loaders/unloaders or shipping and receiving clerks. Working with an agency will streamline the process, allowing you to focus on other tasks as opening day approaches.
Once you establish a relationship with the right vendors, the products they supply should be displayed so that customers are impressed and feel comfortable when they walk through the doors. Since every store has different available space and characteristics, cultivating a unique aesthetic is challenging. During the hiring process, look for store assistants, truck loaders and unloaders, and merchandisers who can present your products appropriately.
See how PeopleReady supported a national retailer, which needed general laborers and store setup assistants to prepare for a grand opening event.
The infrastructure
There are different electrical wiring and plumbing requirements for commercial structures compared to residential builds. In turn, commercial properties have their own needs based on the industry they serve.
A retail store's plumbing needs will also be more complex than its residential counterpart. The bathrooms will be more frequently used, making their functionality paramount to safety standards and customer satisfaction.
Use the same method for selecting an electrician and a plumber that you did when looking for a contractor. They should be well-experienced and have a positive reputation for quality work at a fair price.
Staffing solutions for your next retail space build
Whatever your next retail build needs, PeopleReady connects you with workers across a variety of roles. We supply you with various retail workers, including merchandisers, store reset assistants, and general laborers who ensure you're prepared for your store opening. Our JobStack app lets you request on-demand and long-term workers that you need to finish your project on time. Additionally, we offer convenient access to construction workers and skilled tradespeople, including electricians, plumbers, and carpenters.
Looking for general retail and store setup assistants?
Looking for skilled construction workers?