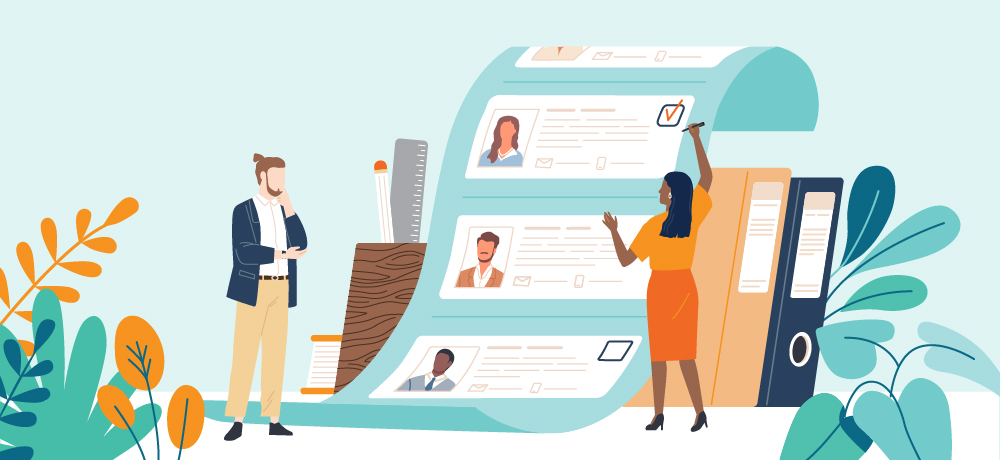 The New Year Is the Right Time to Assess Your Staffing Needs
Ongoing labor shortages may have impacted your hiring goals during 2022. However, the new year is the right time to get back on track. After all, you'll have a new hiring budget along with the ability to look at your staffing assess your hiring plans with a fresh outlook. Here are three things to do first when creating a staffing strategy in the new year.
Develop specific staffing goals based on company needs
Regardless of your company objectives for next year, the key is to clearly define these goals and make sure that all stakeholders are on board. Doing so can help lay a strong foundation for attracting and retaining the talent you need in the new year. While different industries will have different needs, your plan should answer these questions:
What are the company's goals for the year?
Do we currently have the staff to meet those goals?
When do we need open roles filled?
Do we have the budget to fill these positions?
Another important question to consider: What benefits or incentives are we offering candidates? SHRM is reporting that 48% of employers are planning higher salary increases in 2023 than the previous year. These increases are expected to inspire loyalty among current staff and are part of the response to growing inflation. Providing a higher salary can help in retention efforts and incentivize candidates to apply to your company.
While pay is a major factor, there are other ways to attract workers to your company, including flexible hours, career advancement opportunities, and fringe benefits such as wellness programs and childcare assistance. Once you set your 2023 hiring plan, you'll have a better understanding of how many of these workers can be brought onto your team.
Build flexibility into your staffing plan
Meanwhile, job seekers also use the beginning of the new year as a fresh start. The holidays are often spent re-evaluating their goals and making career changes, according to The Muse.
Many employees are voluntarily quitting because of concerns about scheduling flexibility, according to a survey conducted by business review website GoodFirms. The company found that 70% of HR manager respondents pointed to flexibility as a reason for resignations. Flexible schedules allow people to work at their convenience and create an ideal work-life balance. In fact, a recent study from Slack revealed that 93% of workers want a flexible schedule. Organizations that rethink working patterns and adapt to the desires of their candidates will gain a significant edge over their competitors.
Interestingly, only 35% of people who left their jobs since the start of the pandemic took another one in the same industry, according to a recent McKinsey report. Whether they're looking for work in the same industry or a new career path entirely, job seekers are likely to turn to the job market in January. This offers you a diverse talent pool of candidates who are motivated to succeed.
Consider turning holiday hires into permanent employees
On average, 500,000 Americans take holiday jobs, according to a CBS report. Many of them are experienced seasonal workers who need extra income during this time of year. Motivated by inflation concerns and rising household costs, many people took on extra jobs this past holiday season,
Keep in mind: Many workers take holiday jobs in the hopes of earning a permanent position, or to build experience and burnish their skills in your industry. This benefits employers greatly, as these workers are accustomed to learning a new job's processes quickly. Also, they're able to perform in high pressure situations and meet goals on tight deadlines.
By adding them to your current workforce, you'll save time on onboarding and training them in your process. In turn, you can also save money on sourcing and interviewing costs incurred by hiring from outside the company.
PEOPLEREADY SUPPORTS YOUR STAFFING GOALS IN 2023
Inflation and seasonal fluctuations can have a major impact on your business. Working with a full-service staffing agency ensures that you have the workers you need when you need them. Plus, you'll save money on sourcing and interviewing candidates and get access to vetting workers ready immediately during busy season.
With a variety of staffing solutions including our JobStack app—which gives you access to workers 24/7—PeopleReady can put your workforce within reach in 2023. For instance, we support major industries including hospitality, retail, construction and more. PeopleReady has a presence in 600-plus communities throughout North America so that you get the local support you need along with access to our national network.
Need staffing solutions for your business?