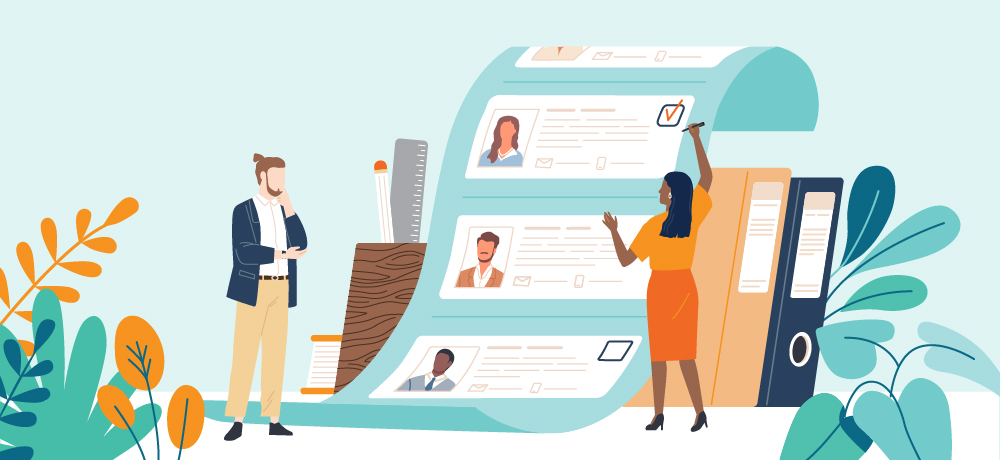 Half of all workers say their companies are understaffed according to a recent CNBC survey. Given the tight labor market, many businesses fell short with their 2021 staffing goals. However, the start of a new year is the right time to get back on track. Below, we share three reasons why the month of January is key for your recruiting efforts.
You can turn holiday hires into permanent employees.
If you tend to staff seasonal workers during the holiday season, you can easily convert your top performers into full-time employees. Turning seasonal workers into permanent staff members helps you save time on the staffing process. How so? Your seasonal team members have completed onboarding and know what it takes to succeed in your business. As a result, they are already one step ahead of your current pool of applicants.
You can get ahead on your annual hiring and broader company goals.
Toward the end of each year, your business likely outlines a budget and estimated staffing needs for the upcoming year. In 2021, 50% of respondents in a Society of Human Resource Management survey said they expected their recruiting budget to decrease this year. Overall, making smarter staffing decisions is even more crucial.
The trouble is, the tight labor market might slow down your hiring process. However, by opening roles you plan on filling as soon as possible, you can set yourself up for success throughout the year. Plus, the sooner you add staff, the sooner they'll be able to help you toward your 2022 business goals.
You can capture the attention of motivated job seekers.
Forty-four percent of Americans say they are likely to look for new employment in the next year, per a Willis Towers Watson survey. For many people, a primary New Year's resolution is to find a new job or even explore a new career path. If your business doesn't have new jobs available in January, you'll potentially miss out on candidates who may have been a great asset to your team. Therefore, by starting early you can put the right team in place to drive success for the entire year.
PeopleReady supports your staffing goals in 2022
As you consider the future of your business, a relationship with a staffing partner can lead to great success. Leveraging our game-changing JobStack platform—which gives you access to workers 24/7—PeopleReady can put your workforce within reach in 2022. For instance, we support many of today's biggest industries, including hospitality, retail, construction and more. In addition, PeopleReady has a local presence in 650-plus communities throughout North America.
Need staffing solutions for your business?