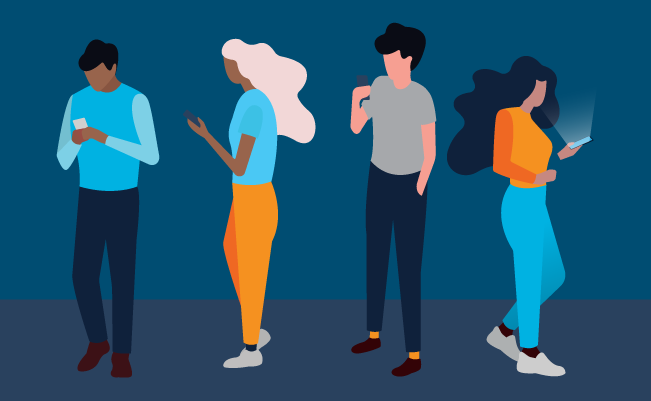 3 Reasons Not to Put Off Your Job Search Until the New Year
According to a study by the New York Times, hiring tends to slow every December before rebounding in January. While it may be a slower month, job seekers have plenty of reasons to keep up their job search this time of year. To help get you to work sooner, PeopleReady shares three benefits of applying for jobs in December.
Fewer workers are applying for positions
Fewer job seekers may be active in December, believing that most companies are under a hiring freeze during the holidays. In actuality, it's a busy hiring month for many industries. For example: retail, hospitality and manufacturing. You'll be more likely to find a new position in these industries with less competition from other job seekers.
Some workers also use this time to move on to other companies, creating new openings that need to be filled. As a result, hiring managers may employ temporary or temp-to-hire workers to fill sudden vacancies. If you're interested in beginning a new career path or want to diversify your skills, there are plenty of opportunities to explore.
Some companies have extra year-end money
Companies tend to be conservative with their annual budget to absorb potential losses. By December, it's common for companies to have extra money. They'll often allocate these funds to fill positions they couldn't afford to earlier in the year. Another thing to keep in mind: In many cases, temporary workers can also benefit from year-end hiring. Many companies prefer to hire from within, offering their seasonal workers full-time positions.
People in charge of hiring have more time available
With many workers on vacation, HR managers often have a lighter workload this time of year. As a result, they have more time to devote to recruitment. In turn, the ongoing labor shortage has placed more pressure on employers to attract new workers, especially during the busy holiday season. That means HR managers may be more responsive, and employers more willing to offer incentives, including higher pay and flexible schedules.
START YOUR END-OF-YEAR JOB SEARCH WITH JOBSTACK
PeopleReady is a staffing partner that helps match job seekers with work opportunities that fit their skills and schedules. Once you join our JobStack app, you'll have access to a variety of local jobs to help you expand your skills. The app is available 24/7, allowing you to search and apply for part-time and temporary jobs when it's most convenient. With JobStack, you can find work wherever you are, whenever you want it.
Looking for work in your area?