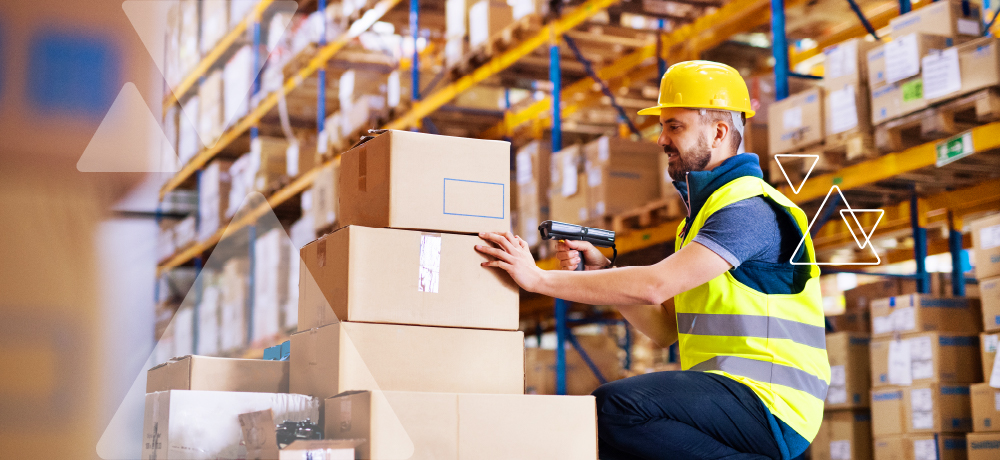 How local staffing agencies benefit small businesses
Hiring for your small business can present unique challenges due to limited budgets and time constraints. By outsourcing your recruitment efforts to a staffing agency, you can rest easy knowing that your hiring needs are taken care of. PeopleReady shares four reasons why local staffing agencies are the best way for small businesses to hire successfully while competing with larger competitors.
Connect with workers who have the skills you need immediately
When you're managing a small business, you count on each of your team members to carry a great deal of responsibility. That means just one missed shift can have a major impact. Whether it's vacation, sick leave or employees leaving for a new position, a flexible workforce takes the human side of staffing into account and ensures that you are fully staffed during slow and busy seasons alike.
By taking the time to identify the right candidates, you can build a strong team that can help your business succeed. Hiring additional workers can also benefit your current staff by reducing their workload, making burnout less likely and boosting retention.
Luckily, today's top staffing companies have an extensive network of candidates across several different industries. They can give you immediate access to workers in your local area in a wide variety of roles, whether you need general labor staffing, seasonal workers or certified tradespeople. As a result, you level the playing field with competitors who are bigger and have more connections.
Test out potential full-time staff without a full-time commitment
Small businesses often require additional staff but may lack the resources to hire full-time employees immediately. The cost of hiring a full-time employee can be substantial, with the Society for Human Resource Management noting that the average expense is nearly $5,000. Other potential drawbacks include the expense of benefits, the impact of fluctuations in the economy and other external factors.
Temporary staffing allows you to see if a person fits within your company and gives you time to assess your future small business hiring needs. If a worker isn't the right culture fit, or your budget won't allow for a new full-time employee, these workers can still provide crucial short-term support.
So, how do local staffing agencies make hiring for small businesses easier? At first, these workers remain employees of the staffing agency. When you find a great worker and want them to join your business full-time, the agency works with you to transition them to your payroll. Using this approach, you can quickly scale your workforce as necessary. It's really that simple!
Improve your staffing flexibility
In today's job market, candidates have a lot of options and move quickly. According to Grant Thornton LLC, 29% of full-time U.S. workers are actively seeking a job with a different company. If you want to outperform your competitors, you need a streamlined hiring recruiting process that attracts job seekers and enhances workforce flexibility.
Unfortunately, hiring for small business takes valuable time and resources. When you add up the cost of advertising job postings as well as other overhead costs such as payroll taxes, employee benefits and workers' compensation insurance, the hiring process can seem even more difficult.
By partnering with a staffing agency, you avoid these expenses and have access to a pool of qualified candidates who are ready to work. This kind of workforce flexibility can be particularly helpful if you need to scale your operations or handle sudden spikes in demand.
Reduce risks associated with new hires
A single worker can have a major impact on your small business. However, you may not always have the time or resources available to recruit the best workers for the job. It's also important to ensure that all workers are in compliance with local and federal labor laws.
The most common compliance issues occur due to incomplete citizenship documentation, worker misclassification and improperly timed background checks. Further issues can also arise without proper screening or skill testing. When you're running a small business, managing these tasks can be time consuming and overwhelming, allowing compliance to slip through the cracks.
That's another reason why many small businesses partner with staffing agencies. They have the resources to offer a thorough screening process that ensures workforce compliance. This includes background checks and drug testing, reducing the risk involved with your small business hiring efforts. Plus, they can perform skills testing to verify that workers are the right fit for the job.
PeopleReady helps small businesses find staffing solutions
PeopleReady and our staffing app, JobStack, can provide small business staffing solutions, whether it's a single worker at one location or many workers across multiple job sites. We have a presence in communities throughout North America for your local staffing and national staffing needs. Our staffing experts can help design a customized staffing plan for you in a variety of industries:
Cleaning staffing
Construction staffing
Event staffing
Hospitality staffing
Manufacturing staffing
Retail staffing
And more!
If you're wondering, "Do you have a staffing agency near me?" check out a list of our locations here.
Looking to add to your workforce?