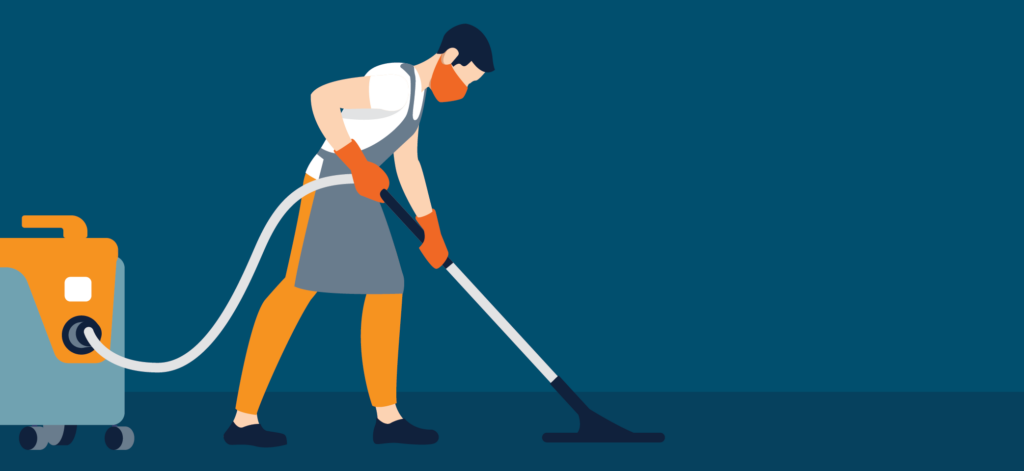 With so much activity in manufacturing and logistics, construction and other industries, the number of general labor jobs is growing. These jobs a great opportunity for many job seekers to earn a living. So, what is general labor and how is it different from skilled labor? While some advanced roles demand specific training, general labor jobs typically don't have these same requirements. Below, we share what you need to know about becoming a general laborer, including wages, general duties and career outlook.
What is general labor?
General labor refers to any physical, hands-on job that does not require the specific education, experience and training requirements that skilled trades roles do. People working in the areas of construction, landscaping, and manufacturing and logistics with no specific skill requirements are all considered general laborer positions.
How much does a general laborer make a year?
A general laborer makes an average national salary of $35,056 per year, or $15.06 an hour, according to Indeed. People in these roles have the opportunity to gain the skills and experience necessary for a higher paying job, such as part of the management team at a manufacturing or construction work site.
What does a general laborer do?
General laborers may work at many indoor and outdoor work sites depending on their career field, and common work environments include warehouses, construction sites, gardens and more. The job duties of a general laborer may vary depending on the work setting. For instance, some common duties might include:
Cleaning and preparing a job site.
Loading and unloading materials.
Assisting in the building or construction of various objects.
Using power drills, grinders, saws, pressure washers and water-spraying equipment.
Effectively using heavy and light equipment, depending on the job site.
Mowing lawns, planting flowers and raking leaves.
Moving dirt or other materials.
What qualities does this role require?
Overall, general laborers thrive in a fast-paced work environment. They have a high work ethic and are comfortable working in a team. They will also be comfortable working long hours doing physical work and wearing safety equipment such as steel-toed boots, hair or beard nets, and safety glasses.
What qualifications do you need to be a general laborer?
Laborers do not usually have educational requirements, but specialized training may help them transition more quickly to advanced roles. The employer or staffing agency will provide any additional training necessary for the role. Also, some general labor roles require additional screening requirements like background checks or drug tests.
What's the job outlook for general laborers?
General laborers and helpers work in many industries including construction and manufacturing. As demand for workers in these fields continues to increase, so does demand for general laborers. For example, according to the Bureau of Labor Statistics, overall employment of construction workers is projected to grow 7% from 2020 to 2030. The same percentage is expected for hand laborers and material movers in the manufacturing and warehousing industries, and a similar percentage could be expected for general labor.
PeopleReady connects you with construction, landscaping and manufacturing jobs
PeopleReady gives you access to many different general labor jobs with our app, JobStack, and through our many local branches in North America. Meanwhile, our specialized subdivision, PeopleReady Skilled Trades, connects skilled laborers and tradespeople with jobs in construction and manufacturing. For example, some of these skilled roles include:
Carpenters.
Electricians.
Pipefitters.
Solar installers.
Meanwhile, some of our general labor roles include:
Cleaning crew members.
Janitors.
Gardeners and landscapers.
Pickers and packers.
Looking for general labor jobs?