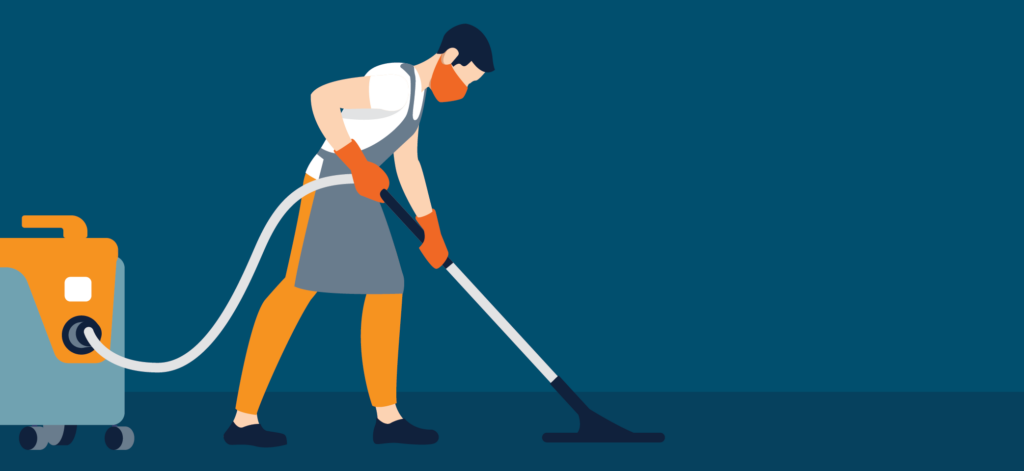 How to Get a Job in General Labor
With so much activity in construction, manufacturing and other industries, the number of general labor jobs is growing. These roles are a great opportunity for many job seekers just like you to earn a living. So, what is general labor and how is it different from skilled labor? While some skilled roles demand specific training, general labor jobs typically don't have these same requirements. Below, we share what you need to know about becoming a general laborer, including wages, duties and career outlook.
What does general labor mean for my job search?
The United States is currently experiencing a labor shortage. According to the U.S. Chamber of Commerce, there are approximately 10 million open positions available, but only 5.7 million unemployed workers.
Many job seekers can benefit from taking on a position in general labor, which refers to any physical, hands-on job. They do not require the specific education, experience and training requirements that skilled trades roles do, making placement easier. People working in the areas of construction, landscaping and manufacturing with no specific skill requirements are all considered general labor work.
Many workers take on general labor roles to gain the experience and skills they need through on-the-job training. This allows workers to try out different potential career paths. They also offer flexible schedules, allowing for a positive work-life balance for students and people with families. While these positions are often a pathway to other roles, general labor jobs allow you to expand your potential and make money at the same time.
How much does a general laborer make a year?
On average, general labor jobs pay between $32,200 and $37,520 annually, according to Payscale. However, pay rates can further vary depending on the company along with federal and state laws.
Many people use these positions to begin a new career, gain experience, and learn transferrable skills. Over time, a general laborer can leverage their experience and skills to earn higher paying positions, including manufacturing manager or foreman on a construction site.
What does a general laborer do?
General laborers may work indoors or outdoors depending on the industry and specific job requirements. Common work environments include warehouses, construction sites, gardens and more. General labor duties may also vary depending on the work setting. For instance, some general laborers for landscaping companies will plant flowers or mow lawns. Meanwhile, a general labor construction job description might include the following:
Cleaning and preparing a job site
Loading and unloading materials
Assisting in the building of various objects
Digging trenches
Transferring scaffolding
What qualities does this role require?
While duties and industries vary, nearly all general labor job descriptions mention the same qualities workers should have. Overall, workers in general labor jobs thrive in a fast-paced work environment. They need a strong work ethic and are comfortable working in a team.
General laborers must also be comfortable doing physical work and wearing safety equipment, such as protective eyewear and hearing devices, gloves, hard hats or full-body suits.
What qualifications do you need to be a general laborer?
General labor jobs do not usually have educational requirements, but specialized training may help them transition more quickly to advanced roles. Their employer or staffing agency will provide any additional training necessary for the role. Also of note: Some general labor jobs require additional screening requirements like background checks or drug tests.
What's the job outlook for general laborers?
General laborers and helpers work in many industries including construction and manufacturing. As demand for workers in these fields continues to increase, so does demand for general laborers. According to the Bureau of Labor Statistics, overall employment of general labor construction workers is projected to grow 4% from 2021 to 2031. The same percentage of growth is expected for hand laborers and material movers in the manufacturing and warehousing industries, and a similar percentage could be expected for most general labor work.
PeopleReady connects you with construction, landscaping and manufacturing General labor jobs
PeopleReady provides convenient access to many different general labor jobs through our website and our JobStack app. We also maintain a local presence in 600-plus communities in North America so you can find jobs near you. Some of the industries in which we offer our general labor jobs include:
Cleaning crew members
Janitors
Gardeners and landscapers
Pickers and packers
Meanwhile, our specialized subdivision, PeopleReady Skilled Trades, connects skilled laborers and tradespeople with jobs in construction and manufacturing. For example, some of these skilled roles include:
Carpenters
Electricians
Pipefitters
Solar installers
And more
Looking for general labor jobs?