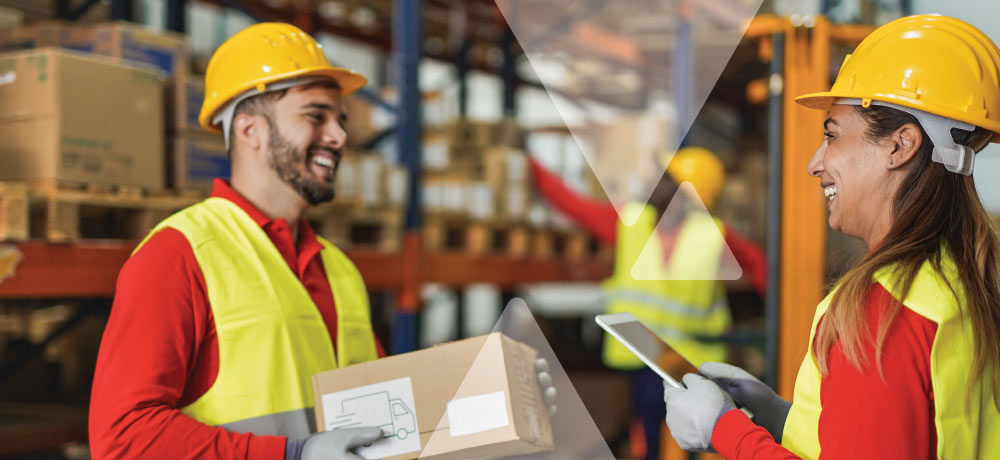 How to Staff Your Warehouse with Top Warehouse Workers
Labor recruitment and worker productivity were top challenges for 60% of warehouse operators, according to Zebra's 2024 Warehousing Vision Study. Warehouse staffing is a prime concern as industry leaders continue to look at ways to improve productivity and meet increasing demands. Here are three best practices to reduce turnover and ensure your workers have everything they need to succeed.
Identify the main causes of staff turnover first
The warehousing industry traditionally sees high turnover. Common reasons include low pay, rising productivity requirements and higher safety risks compared to other industries. As a result, burnout is increasingly common. A few key signs of burnout might be frequent absences, changes in attitude and reduced productivity. In order to support workforce retention, train your managers to recognize the signs of burnout. Also, communicate with your staff regularly about safety procedures and provide resources to help them manage their daily work.
" The Work Institute estimates that 75% of the reasons that employees leave are preventable."
When you need to fill staffing gaps in your warehouse, you can partner with a staffing company that can take away much of the stress and manage the recruiting process for you. Warehouse staffing agencies have industry experts that know exactly what skills you need in your workforce. Top skills might include communication skills, computer literacy and problem-solving ability. These experts can also make sure your team is properly staffed to accommodate your current workload.
Allow for flexibility in your scheduling model
Because many warehouses operate on a 24-7 basis, scheduling can be tough. On top of that, seasonal demand creates added pressure on your team. Staffing experts recommend that giving management tools to change shifts, redistribute tasks and allow flexible work schedules. This can help manage the workforce more effectively.
When you need to replace an employee or have a big project in the pipeline, the stakes grow higher. A staffing agency helps you find qualified workers when full-time staff need time off or when seasonal demands drive up production goals. Even when you find yourself in a last-minute staffing bind, the right agency will find you extra workers quickly and efficiently through their candidate sourcing. They also provide 24/7 access to workers in local communities.
Offer development opportunities for your workforce
A major reason that warehouse workers leave the industry is the lack of a well-defined career path or further opportunities to enhance their skills. Building new skills can help full-time employees feel more confident in their roles and with their future at your company. It's important to set clear work expectations and provide opportunities for learning and development.
Pairing new team members with more experienced ones provides several benefits. New team members have the opportunity to learn more about their work. Meanwhile, longtime employees gain valuable leadership skills and experience mentoring workers. When you have backing from a warehouse staffing agency, it ensures a full workforce and frees up time for staff to explore these resources.
Warehouse staffing solutions with PeopleReady
If you're in need of warehouse staffing support, PeopleReady is well equipped to find workers who keep your business moving forward. Our app, JobStack, gives you access to vetted workers 24/7. Partnering with PeopleReady allows you to manage your workforce so that when your business grows, you don't have to overwork your staff.
Looking to find workers for your warehouse?