In some areas of the country, the sun continues to shine and events continue outdoors. In other places, people gather inside to escape harsh winters. Wherever you are, there are opportunities for you to put your skills to work and continue adding to your professional abilities. The world of winter work is full of options for job seekers looking to get involved in the exciting and diverse industry of events and venues.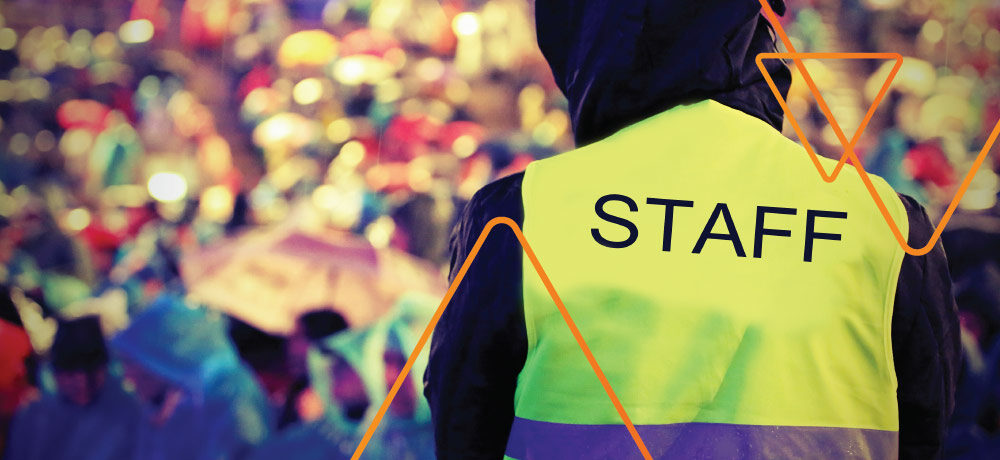 Whether taking on a shift at a concert hall for a rock band or helping at a corporate conference, hospitality is at the center of each of these events. You can easily access all of these shifts from our mobile app, JobStack, which gives you access to jobs near you that fit your skillset and capabilities. Even better, you can view and accept jobs 24/7–meaning you have eyes on openings at all times, all from the convenience of your cell phone!
Here are some of the top winter jobs that PeopleReady associates have access to:
Event Staff
The interesting thing about working events is that they're never quite the same. One day you might be helping set up a stadium for your favorite sports team and the next day decorating an auditorium for a gaming convention. No matter what the event, it's crucial to have workers with a "get up and go" attitude, who are great self-starters, and thrive being in the thick of activity!
Culinary Team
Another aspect of events staffing is the much-appreciated food services team. A great food offering is important for any type of experience and there are many different roles for providing this. You could be helping prepare the food to be cooked, doing the actual cooking, or setting up catering service for buffet-style dining. You might be working behind a concession bar, handing out tasty treats and drinks to eventgoers. Or you could be part of the very important team keeping the food service areas clean and up to health code standards for the safety of the guests. No matter what, your role is vital in making guests feel comfortable and full!
Housekeeping and Guest Experience Experts
These are the workers making sure rooms and facilities are clean, welcoming, and reflective of the company you're working for. Your duties include ensuring the space and place feels comfortable and enjoyable—and not to mention sparkling clean. If you have a knack for design, cleanliness, and attention to detail, the hospitality industry could use your abilities.
These are only a few of the many, many positions available in the events industry and we're constantly looking for great people to help great customers. With the help of JobStack, not only will can you easily find the jobs you've been looking for, but you're also able to get the hands-on experience you'll need if you decide to make a career out of a temporary work situation. Find jobs today with PeopleReady and JobStack and get involved in the world of events and venues!
Ready to find the jobs you want, where you want them? PeopleReady has you covered.