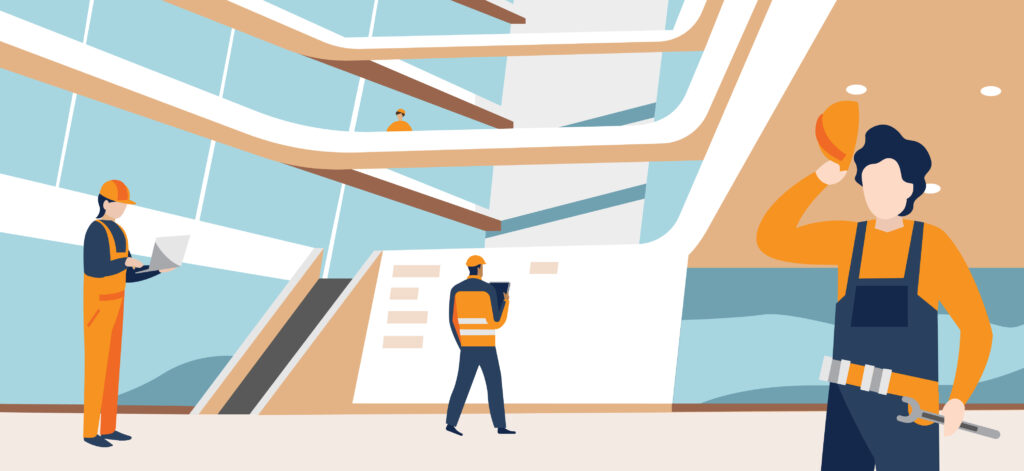 What's Next for Construction Staffing After Passage of Infrastructure Bill
With the passage of the bipartisan Infrastructure Investment and Jobs Act in late 2021, an estimated $1.2 trillion goes toward repairing the nation's roads, bridges, and electric and water systems. Starting in the first half of 2022, the bill is expected to create a steady flow of projects for construction contractors that specialize in infrastructure projects.
As the construction industry prepares for the rollout, here are three things construction contractors need to know right now.
The Act will result in significant construction activity
One in five of the nation's roads and major highways, and 45,000 bridges, are in poor condition, according to the White House. To combat this issue, an estimated $110 billion of the funds in the IIJA were marked for the improvement of roads and bridges along with other major infrastructure projects. For instance, some of the ways they're using those funds include:
$39 billion to modernize public transit—the largest federal investment in public transportation in 50 years.
$7.5 billion in funds to support the construction of electric vehicle charging infrastructure, plus research for new renewable energy technologies like geothermal, solar and wind energy.
$50+ billion investment to protect against droughts, heat, floods and wildfires, in addition to a major investment in weatherization.
By the fourth quarter of 2025, there will be 872,000 more jobs as a result of the IIJA, according to Moody's Analytics. Most importantly, over half of these new jobs (461,000) are in the construction industry.
In addition to the IIJA, the $1.85 trillion Build Back Better Act could also mean significant investments—and more jobs—in construction. However, its fate remains uncertain. Regardless of what happens, it's safe to say there's a strong funnel of projects set to hit the construction industry in 2022.
The construction staffing shortage will put new infrastructure projects at risk
Given so much activity on the horizon, there's one big challenge ahead: filling these job openings. With members of the workforce retiring or transitioning to other industries, the construction labor shortage is only getting worse. In fact, there were 88,000 fewer construction workers at the end of 2021 compared to pre-pandemic levels, per Contractor News.
Without enough construction workers and tradespeople to keep up with demand, construction contractors may be unable to take advantage of the opportunities resulting from the IIJA or Build Back Better Act. A recent U.S. Chamber of Commerce survey found that 88% of commercial construction contractors reported moderate-to-high levels of difficulty finding skilled workers. Meanwhile, more than a third of contractors surveyed had to turn down work due to labor shortages.
Finding construction staff for new infrastructure projects will require creative solutions
In conclusion, if you're a construction contractor bidding on future projects, a construction staffing agency like PeopleReady ensures that you have the workers you need to meet project demands. PeopleReady has 35 years of staffing experience plus the industry expertise you need to find a reliable construction workforce. We support commercial, residential and disaster recovery projects, among others.
Whether you're looking for general laborers, skilled tradespeople or skilled laborers, our construction staffing solutions are available 24/7. For example, construction roles we fill include but are not limited to:
Site maintenance workers
Flaggers and cleanup crew members
Concrete workers
Welders
Plumbers
Carpenters
General laborers
And more!
Looking for construction staff?
For General Construction Workers
For Skilled Laborers and Tradespeople