Nearly a third of U.S. companies are planning to use temporary workers to replace some full-time employees with temporary or contract workers within the next year, according to a recent Gartner survey. No matter your staffing challenge, temporary workers can help you develop your workforce and keep projects on track. That's especially helpful in today's changing business climate. Explore the three types of temporary labor your business may need in the future and how to find these workers through a temp services agency.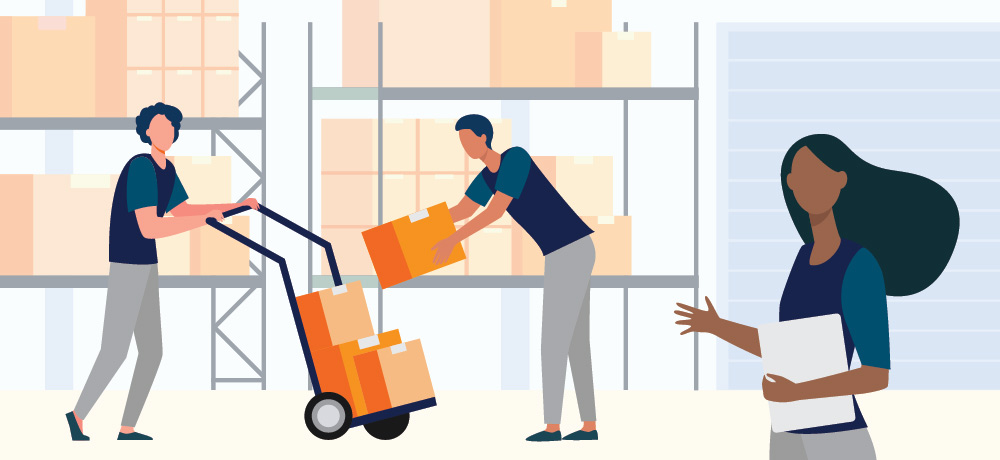 On-demand workers
During seasonal spikes in demand—for example, the winter holidays—your staffing needs are greater than usual but somewhat predictable. There might also be times throughout the year when you need extra workers right away. Examples include an unplanned employee absence or a new time-sensitive project. Without the right workforce, staying on schedule becomes more difficult and the quality of work might suffer.
Having a talent pool of on-demand workers always available is crucial. It will help you feel confident that the job will be completed on schedule while still meeting your quality standards. A temp services agency, especially one that focuses on your specific industry, is in the best spot to give you 24/7 access to verified workers. Plus, many of today's leading agencies have staffing apps that give you even more flexibility to manage your staffing process. When you're pressed for time, you can find the workers you need at the touch of a button.
Project-based workers
The economy is showing signs of growth across many industries. For your business, this might mean you're opening a retail store, building a new product, or greeting more guests at your hotel or restaurant. However, you might not be sure about hiring new full-time employees. That could be because of uncertainty around your budget or the state of the economy.
When you're in need of a certain type of expertise, project-based workers are an easy way to plug talent gaps and provide further support for your current workforce. Instead of having to hire full-time employees, you have the option of using project-based workers on a temporary basis.
An added advantage: Project-based workers can often begin working in a matter of days. Compare that with the weeks or even months it typically takes to recruit and hire permanent employees. And, because a temp services agency is always meeting and vetting new candidates, they can put you in touch with the right workers for your needs. All you need to do is define the job duties and qualifications. After that, they'll take care of the rest of the process for you.
Temp-to-hire workers
Many industries across the globe are struggling with skills gaps right now. For example:
Construction: The cost and availability of labor was the No. 1 problem contractors faced in 2020, per the NAHB/Wells Fargo Housing Market Index.
Manufacturing: The industry's skills gap could cost the economy $1 trillion by 2030, per a recent Deloitte study.
Hospitality: Job postings (servers, catering staff, front desk workers) are up 58% from this time last year and 28% from 2019's pre-pandemic job postings.
If your business is facing a skills shortage, a temp-to-hire approach can provide access to workers who have necessary skills right away. This is less of an upfront commitment. How so? It lets you add to your workforce while testing out workers and their skills and expertise. You'll also see how they fit in your company culture and if they have the right personality and attitude for success.
Many companies have also found that using project-based workers can help minimize burnout and increase retention among their full-time workforce by reducing workloads. Should you decide that these workers are the right for you, you can bring them on permanently. Then, a staffing agency partners with you to create an onboarding plan so you can focus on your current projects.
PeopleReady temp services give you access to all types of workers
Whether you're in construction, manufacturing, retail or any other industry, there might come a time when your business needs temp services. The best services for your business will provide all these types of workers in one place. A staffing agency like PeopleReady can find workers interested in these short-term or seasonal roles. They complete a vetting process to ensure that these workers have the right skills and experience.
PeopleReady has on-demand, project-based and temp-to-hire workers available to you 24/7 on our app, JobStack. You can also connect with one of our local branch offices in 600-plus communities across North America.
Do you need staff for your business?