It was March 2017 and Jennifer McCormack was in the mood for a career change.
She was working as an accountant—a great profession, but it just wasn't her. "My whole job was about numbers. I needed more people in the equation. What I get most excited about is helping people and knowing I'm making a difference in their lives," she said. So she gave her notice and went over to the Nashville PeopleReady branch, telling them, "I'll do any job you want—just not accountant!"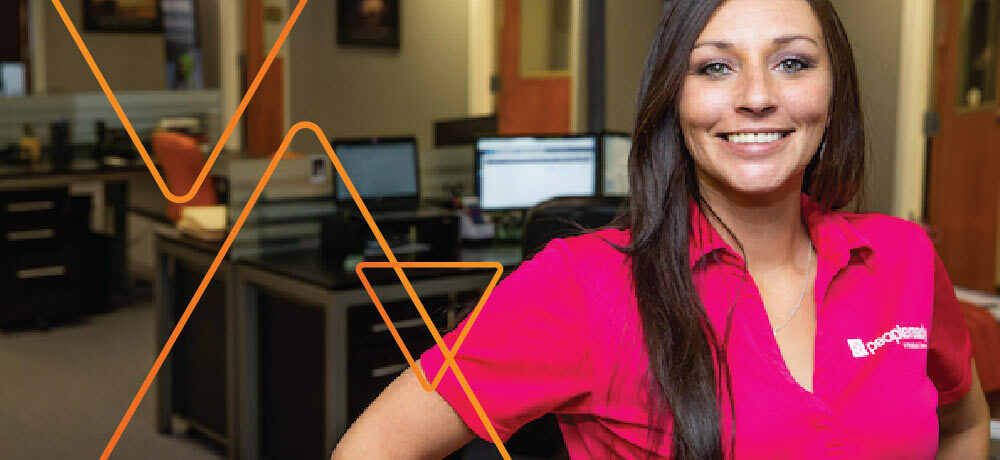 The branch immediately sent her out to work at an auto auction. Jennifer was impressed with the personal concern the team at the branch took over her situation. Like her, they just seemed to get a charge out of helping people.
Jennifer quickly began standing out on PeopleReady assignments, often being made the lead worker. Eventually, the branch hired her as a staffing specialist. She was the Mid-South Staffing Specialist of the Year in 2019. She was soon promoted to assistant manager.
"At PeopleReady, we talk about being a force for good," Jennifer said. "That really resonates with me."
Jennifer is what you call a natural-born people helper.
For example, a worker named Patricia Glass came into the branch a few months ago. She had fallen on hard times and was looking for a chance to turn things around. Jennifer leaped right in. She shared her lunch from Sonic with Patricia and got to know her and understand her situation and her work background.
"I have done so many interviews while splitting my lunch," Jennifer said. "People get comfortable enough to talk, I learn more about their skills and interests and we both get to eat!"
It turned out Patricia had hospitality experience, but she couldn't afford a proper uniform.
"My boss, Luis Castera Velez, helped her procure a pair of pants and a shirt. She came back ready to work—and she's been working ever since."
Eventually, Patricia was able to move out of temporary housing and into her own place. "All new appliances!" Patricia beams. "A pool!" She also bought a used car, a 2004 Buick LaSabre. "Beautiful car. Everyone asks if they can buy it."
There are many more associate success stories with Jennifer as a central character. Whether she is helping someone get a fresh start, a new college graduate take their first step into the workforce, a parent earn extra money for their household, a military veteran transition into a new career or a retiree re-enter the workforce, Jennifer changes lives every day. The number she counts today is the amount of people she can impact, and she wouldn't have it any other way.
Looking for your next job?