Deliver the Best Customer Experience
PeopleReady meets all your retail staffing needs with associates who represent your brand well and provide excellent customer service.
And with the growth of e-commerce, your business is likely experiencing more online sales along with seasonal ramp-ups and fluctuating demand. PeopleReady can provide you with a flexible, scalable workforce that supports your growing order volumes—ensuring that products get delivered to the store or the customer's doorstep on time.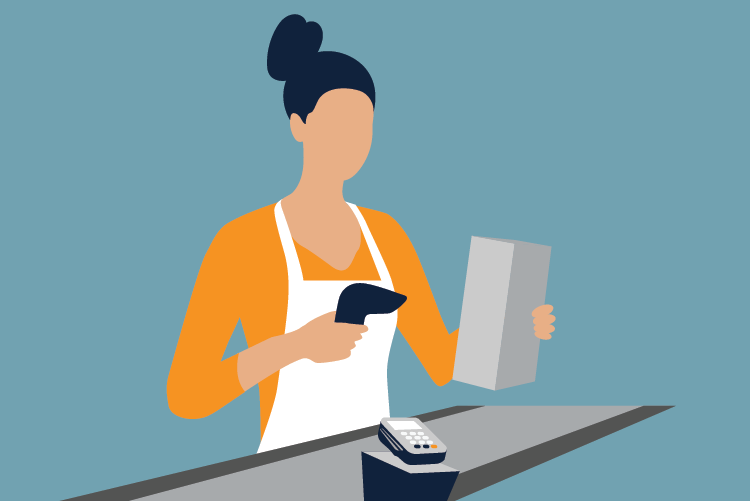 Retail Roles We Fill
Whether you need staffing help for your store locations or your e-commerce operations, our associates keep customers happy by taking care of their orders, transactions, deliveries and more.
Cart retrievers
Merchandisers
Clerks and cashiers
Store update assistants
Product assemblers
Furniture assemblers
Holiday and seasonal workers
1st, 2nd & 3rd work shifts covered
Staffing anywhere in North America
Safety is our No. 1 priority, facilitated by our BeSafe program
More Staffing Resources
Learn more about the latest business trends, recruitment strategies and tech innovations we're seeing across a variety of industries.
Get the JobStack App
Using JobStack, your business can connect with over 30,000 qualified and motivated workers, 24/7.
Request Staff
We deliver specialized national staffing solutions for businesses across North America. Speak to one of our experts about what we can do for you.
PeopleReady, a TrueBlue company (NYSE: TBI), specializes in quick and reliable on-demand labor and highly skilled workers. PeopleReady supports a wide range of industries, including construction, manufacturing and logistics, waste and recycling, and hospitality. Leveraging its game-changing JobStack staffing app and presence in more than 600 markets throughout North America, PeopleReady served approximately 83,000 businesses and put approximately 226,000 people to work in 2022.