Ready to Stock Up Your Retail Staffing?
PeopleReady is your go-to retail staffing agency for hiring in-store and e-commerce retail jobs from clerks and cashiers to merchandisers, stockroom associates, product assemblers and more.
Hiring for Retail — How to Fill Your 1st, 2nd & 3rd Shift Positions
Do you ever catch yourself wondering how to hire for retail in this 24/7 industry? PeopleReady has built retail staffing solutions for retailers for over three decades — and we can help you find the flexible, scalable retail workforce you need too. Plus, our JobStack staffing app is accessible 24 hours a day, 7 days a week and 365 days a year to help you hire for retail jobs whenever and wherever. Fill out the form above to get started!
Staffing for Brick-and-Mortar & Online Retailers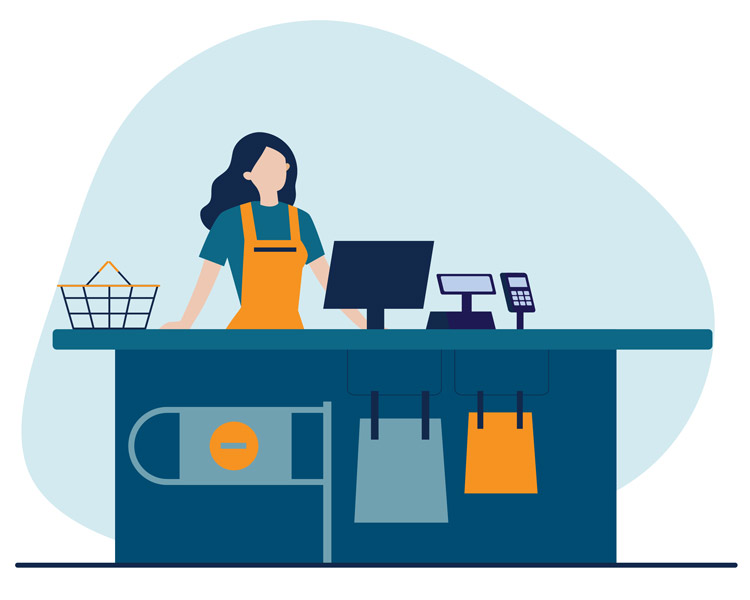 In-Store Staffing
We're committed to finding the best people for your brick-and-mortar retail business. At a time when recruiting workers is harder than ever, let us worry about how to hire and staff retail employees for you so that you can focus on growing your business.
PeopleReady associates are always ready to complete a variety of tasks, including processing transactions at the register, setting up retail displays, and stocking products quickly and efficiently. Here are some of the retail staffing roles we help retailers fill across the country:
Clerks & cashiers
Cart retrievers
Merchandisers
Stockers
Furniture assemblers
Holiday & seasonal workers
And more!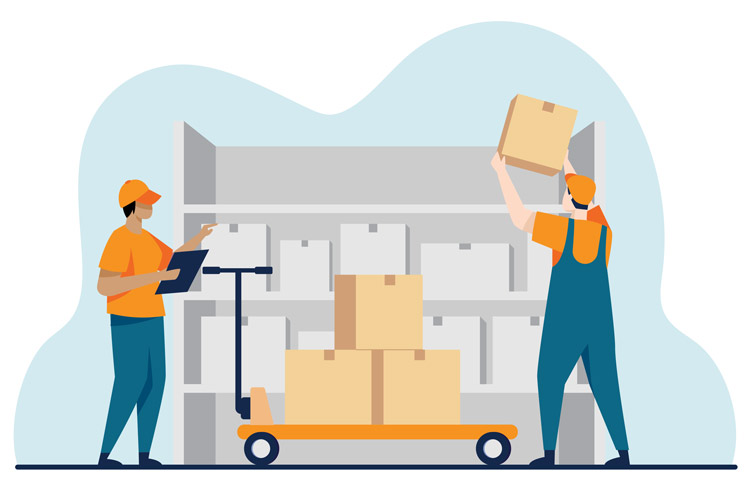 E-Commerce Retail Staffing
Online shopping has never been easier — or more popular! At PeopleReady, our team of retail staffing experts are ready to help fulfill your hiring needs so that you can get customer orders out the door, on time and as expected. Here are just a few of the e-commerce positions we're always filling in the retail industry.
Customer service representatives
Call center associates
Pickers & packers
Shipping & receiving associates
Order fulfillment & returns associates
And more!
Our Commitment to You
Never worry about how to hire for retail again. PeopleReady has helped retailers find the retail workers they need to drive their businesses forward for decades. We'll match you with the workforce you need to keep your business running at its fullest potential. Here's how it works.
WE RECRUIT & HIRE. When it comes to finding a retail staffing company you can trust, we know it can be challenging. Finding the support you need to be successful is challenging, and that's why our teams in 600+ markets are always recruiting qualified retail workers to add to our workforce. So, whenever or wherever you need your next retail staff member, we have your back.
WE'RE ALWAYS READY. From last-minute staffing needs to seasonal ramp-up periods, we can provide the workers to fill your open positions. Plus, our JobStack staffing app is accessible 24/7, so you can place and manage orders anytime. Talk with our team to see how you can start sharing your jobs with our extensive, ready-to-dispatch retail workforce.
YOU SUCCEED. Our associates have a strong work ethic and proven track record. They're always ready for the task at hand and will work hard to help you move your business forward. With PeopleReady, you can count on stress-free retail staffing solutions.
Let PeopleReady, a leading retail staffing agency across the U.S., Canada and Puerto Rico, assist you in finding reliable workers when you need them. Simply complete the form at the top of the page to get started now!
1st, 2nd & 3rd work shifts covered
Staffing anywhere in North America
Safety is our No. 1 priority, facilitated by our BeSafe program
More Staffing Resources
Learn more about the latest business trends, recruitment strategies and tech innovations we're seeing across a variety of industries.
Ready to Get Started? Request Staff.
We deliver specialized national staffing solutions for businesses across North America. Speak to one of our experts about what we can do for you.
PeopleReady, a TrueBlue company (NYSE: TBI), specializes in quick and reliable on-demand labor and highly skilled workers. PeopleReady supports a wide range of industries, including construction, manufacturing and logistics, retail and hospitality. Leveraging its game changing JobStack staffing app and presence in more than 600 markets throughout North America, PeopleReady served approximately 83,000 businesses and put approximately 226,000 people to work in 2022.