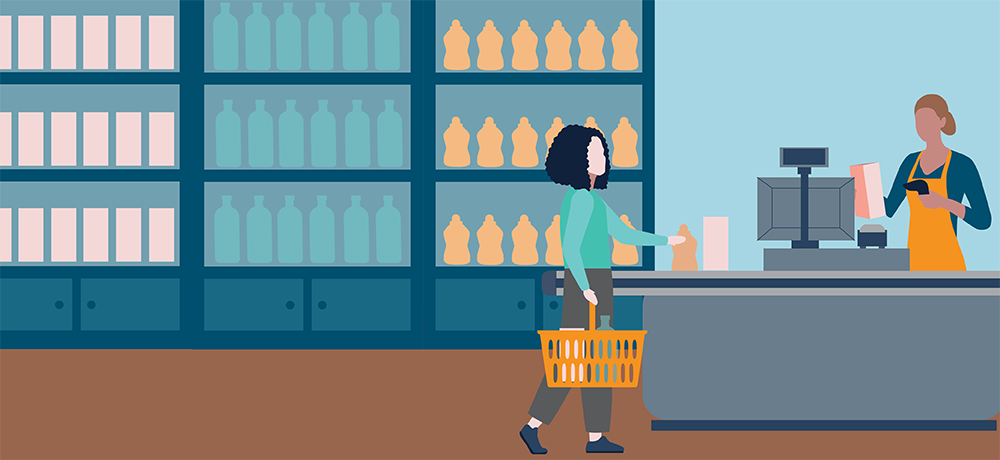 The 2021 holiday season saw the highest year-over-year retail sales growth in the United States in more than 20 years, according to eMarketer. While retail experts say the 2022 holiday season will be even busier, recent inflation and ongoing supply chain issues are changing consumer behavior, impacting the seasonal staffing needs for major retailers and leading suppliers. To help retailers succeed in holiday staffing, PeopleReady explores three key trends that will affect your staffing efforts this season.
Extended shopping season means greater holiday staffing needs
Expanded roster of workers needed to meet new consumer expectations
Limited number of seasonal candidates requires creative staffing solutions
Extended shopping season means greater holiday staffing needs
To account for inflation and possible delivery delays, 37% of American consumers will start holiday shopping much earlier, according to Salesforce. They will also stagger their purchases throughout the holiday season to ensure they stick to their budget. In turn, many retailers are advertising holiday discounts earlier to remain competitive in the marketplace.
As a result, more long-term seasonal employees will be needed to accommodate the extended shopping period. Additionally, retailers may require on-demand workers during unexpected consumer surges for the remainder of the year. Having extra holiday staff on hand ensures business as usual even in the event of staff departures, unplanned absences, and no-call, no-shows. This can also help reduce overtime and prevent burnout among your current workforce.
Holiday staffing: Expanded roster of workers needed to meet new consumer expectations
While in-store sales have surpassed pre-pandemic levels, retailers must adapt to consumer expectations around online shopping. Above all, consumers expect a simple ordering process followed by timely delivery. According to a McKinsey study, the majority of customers expect two- to three-day delivery as the baseline, but 30% of consumers expect same-day delivery.
Unfortunately, 40% of consumers did not receive their items on time during the 2021 holiday season, notes e-commerce solutions provider Radial. As a result, many retailers are now allocating space or using adjacent properties to establish online fulfillment centers, distribution centers or warehouses. Online buyers benefit from faster shipping and reduced delivery times. Meanwhile, shoppers looking for in-store and curbside pickup options get easier access to the items they purchase.
However, expanding these services means retailers will need more holiday staff. For store locations, that means extra merchandisers, cashiers and update assistants. Meanwhile, warehouses or fulfillment centers require pickers and packers as well as shipping and receiving workers.
Limited number of seasonal candidates requires creative staffing solutions
The Great Resignation highlighted the necessity of prioritizing the needs of customers and employees alike. However, many workers have still not re-entered the job market. According to the Bureau of Labor Statistics, there are 11.5 million open positions at the end of summer 2022 but not enough candidates to fill them.
Last year, the retail sector planned to hire between 500,000 to 665,000 employees for the holiday season. That number is expected to rise in 2022. Offering incentives can help attract the seasonal workers you need to remain competitive in the retail market. For example:
Flexible schedules: Flexible schedules accommodate workers with families and give them time for personal obligations. They'll be better rested and feel appreciated by their employer, making them more likely to stay on for the entire season.
Higher wages: Offering a competitive wage can help attract more candidates. Use your state's minimum wage laws to help guide your new compensation plan.
Advancement opportunities: Mentioning the possibility of a temp-to-perm role can widen your candidate pool. Meanwhile, offering training programs to your current employees helps promote company loyalty.
Workplace perks: A positive company culture contributes to higher employee retention rates and improved productivity. Some retailers offer employee discounts, employer-provided meals or snacks or other perks to show their appreciation.
How PeopleReady supports your holiday hiring EFFORTS
The increased competition for workers this holiday season requires a holiday staffing plan. By sourcing and hiring the candidates you need right now, your team will be better prepared for the busy holiday season ahead.
PeopleReady is the only staffing partner you need this holiday season. Our local presence in more than 650 communities throughout North America means you have access to retail and warehouse staff who are ready to start working now. PeopleReady also simplifies the staffing process with our app, JobStack, which provides you 24/7 access to candidates in your area who have the right skills and experience. Holiday jobs we fill include:
Merchandisers
Store update assistants
Cashiers and clerks
Product assemblers
Pickers and packers
Sorters
Inventory assistants