After a much different holiday shopping season in 2020, people are excited to return to retail stores more often. However, they still continue to enjoy the convenience of ordering items online. Retail stores, fulfillment centers and warehouses must all be prepared to keep up with this holiday shopping demand. Here are three key retail staffing trends they should watch for the holiday season.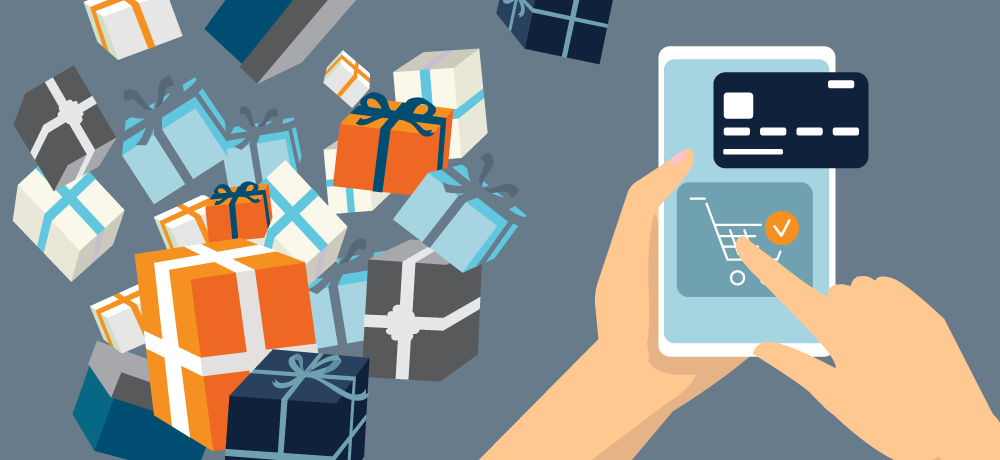 E-commerce stays on a steady rise
According to an industry report from eMarketer, retail experts expect 2021 holiday sales to raise 2.7% compared to 2020. That means $1.093 trillion in consumer spending this year versus $1.064 trillion in 2020. E-commerce will account for 18.9% of these total sales.
Retailers were already expanding their e-commerce services prior to the pandemic due to consumer demand. That will continue even as customers regularly shop in store again. As more shoppers turn online to save time and money, many retailers will require staff for their fulfillment centers. This added workforce ensures customers get their items delivered correctly and on time.
Black Friday continues to evolve every year
The eMarketer report also predicts that e-commerce sales for Black Friday and Cyber Monday will surpass $10 billion this year. A recent survey of shoppers found that 49% of consumers prefer online shopping. Why? Because "there are no crowds, no traffic and no hunting for parking." Meanwhile, 36% of them said they appreciate that online shopping takes less time than visiting a store.
While some retailers depend on heavy foot traffic to help with sales, national chains like Best Buy, Walmart and Target will close on Thanksgiving Day. Instead, they plan to add more Black Friday and Cyber Monday deals online.
Customers have greater expectations for delivery
According to a recent Accenture survey, 56% of consumers say they won't shop with a retailer after having an unsatisfactory delivery experience with them. With more e-commerce sales expected, having enough staff is critical to speed up production and get inventory out quickly. Retailers will rely on additional workers at their fulfillment centers this season to process online orders quickly.
Using an on-demand workforce can help retailers maintain a flexible staffing strategy and scale their workforce during the holidays. Meanwhile, with a majority of purchases still being made in-store, a staffing agency also connects them with retail staff that can keep items organized and their customers satisfied. That's true whether they need on-demand workers to fill an absence the next day or a long-term seasonal worker who wants more consistent work.
PeopleReady helps ensure holiday staffing success
Partnering with PeopleReady ensures that you have the right seasonal staff for the holidays. Our recruiting experts are ready to support all your holiday staffing needs. Contact one of our 600-plus local branches across North America today. Or use our app, JobStack, to request and rate workers 24/7 from the convenience of your mobile device. We fill seasonal roles including:
Pickers and packers.
Assembly workers.
Loaders and unloaders.
Merchandisers.
Customer service representatives.
Cashiers.
Need staff for the holiday season?