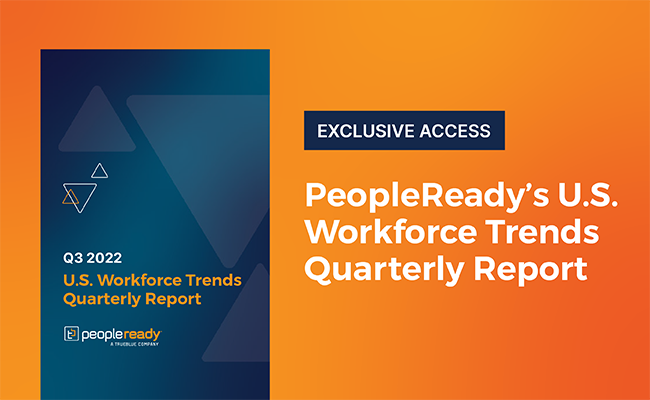 Exclusive Access to Jobs Data and Workforce Info
Although the high demand for U.S. workers has cooled a bit since its peak in April 2022 (11.9 million), the number of unfilled jobs remained high as of September 2022, with 10.1 million job openings, according to the Bureau of Labor Statistics (BLS). Companies face a mismatch between supply and demand that has left about 1.7 job openings for every available worker, notes BLS data. The mismatch has led to increasing wages, with average hourly earnings up 5% year over year.
To help businesses succeed in navigating the current hiring climate, our U.S. Workforce Trends Quarterly Report for Q3 2022 shares the latest employment numbers along with exclusive jobs data across a variety of industries.
Key information in the report includes:
The latest national jobs numbers
Wage info for several key industries
Breakdown of jobs seeing the most growth
Recommended solutions and strategies for dealing with the labor shortage