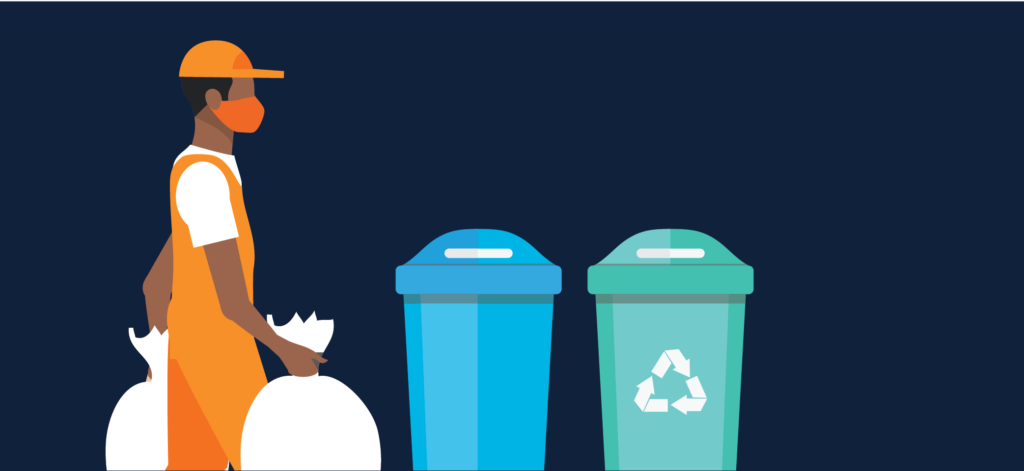 How to find on-demand workers for your cleaning business
The commercial cleaning industry in the U.S. is projected to climb 6.6% by 2028, according to the Department of Labor. Whether your cleaning company works mostly in office buildings, restaurants or other venues, you can expect more interest in your services because of heightened cleaning and safety standards after COVID-19. A key part of keeping your clients satisfied and attracting new prospects is having a full staff of cleaning workers who can help your business succeed. Follow these three tips on janitor staffing and you'll find the workers you need fast.
Be clear in your job descriptions and duties
Recruiting and hiring is HR professionals' top concern right now, according to U.S. employers who responded to a recent XpertHR's survey on today's biggest HR challenges. To ensure a smooth staffing process for your business, it's important to set expectations from the start. One way to do so is by spending a little extra time to craft your job descriptions.
A great job description clearly defines duties and expectations for each role while showing what sets your business apart. That includes your company's history, values and culture. This enables you to evaluate your candidate's background and keep workers accountable. Keep in mind: Using a temporary staffing agency gives you an easier way to organize while ensuring your staffing needs are fulfilled.
Expand your clean staff recruiting efforts with new tech
Creating a more diverse pool of qualified candidates can improve your recruiting efforts. But where do you start? Traditional methods such as newspapers, bulletin boards and online job portals may not yield results like they have in the past. You may be flooded with resumes, or worse, get very little response to your job postings.
On the other hand, new forms of technology like mobile apps meet job seekers where they are at any time of day: Job applications submitted via mobile devices in 2021 surpassed those submitted via desktop, according to Appcast. Many of today's top mobile staffing apps allow you to sort candidates in a variety of ways. For example: location, skills and experience, and performance ratings. This allows you to filter applicants and find the best ones for your open jobs. Overall, a staffing app makes it easier for your business to hire temp workers right now.
Have a thorough sourcing and vetting process
Working in the cleaning industry requires hard work and stamina. But there's much more to the job. Personality and professionalism are also crucial traits to have. The sign of a great candidate is their commitment to delivering top-notch service, which includes attention to detail and good manners. Meanwhile, someone who works hard but has a negative attitude or poor attendance will be a bad fit for your cleaning business.
When you're looking for new workers, your staffing process needs to include a way to evaluate character traits and personality. As a result, you can determine which candidates stand out from the rest. One recommendation is to create an interview guide. This allows you to see if your candidates have people skills which will help instill confidence and trust in your clients. You may only have a short window of time to learn about the candidate beyond their past experience. However, a staffing agency can interview candidates and select the best ones for you.
Janitor staffing services available for your business
Given your current roster of clients and expectations for growth, it may be difficult to invest time and resources into your staffing efforts. Having a cleaning staffing agency to help with your janitor staffing needs is a great way to improve your staff retention rates and provide even better service for your clients.
If your cleaning business needs janitor staffing services to meet your growing needs, PeopleReady and our app, JobStack, is available 24/7. We provide instant access to candidates who are ready and available to work right now to fill your janitor jobs. These candidates have completed interviews and background checks to ensure their fit for your current roles.
Looking for cleaning staff?