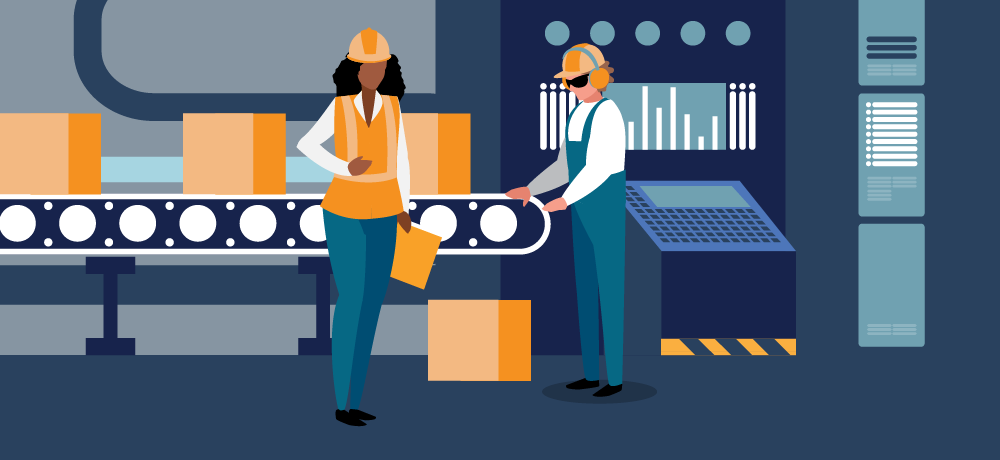 Staffing Trends Affecting Today's Manufacturing Industry
Nearly 2.1 million manufacturing jobs may be vacant by 2030, according to the Manufacturing Institute. With the shortage of qualified job candidates right now, today's manufacturers may be faced with the prospect of lost productivity and earnings. Here are three trends in the manufacturing industry that could have a long-lasting impact on your manufacturing staffing efforts. Plus, see what a staffing agency can do to create the best staffing plan for your business.
Reshoring of operations and expansion into new markets
According to a recent Thomas Industrial Survey assessing the ongoing impacts of COVID-19 on North American manufacturing, there is heightened interest in reshoring and rethinking supply chains. And in a OEM Magazine report, many North American manufacturers say they are considering reshoring their projects away from China. Also, to reduce future risk, manufacturers are opening new facilities and expanding their product lines in local markets.
Meanwhile, these new facilities are likely to be smaller in size with more advanced technology that enables them to adapt more quickly as demand shifts. In order to remain competitive, manufacturers must be agile in their staffing efforts. Subsequently, this will result in new hiring opportunities from laborers to mid-level employees. Creating a strong pool of flexible workers can help today's manufacturers respond to new production needs.
The need for instant delivery and performance in e-commerce
American manufacturing growth started outpacing the rest of the world's growth at the end of last year for the first time since 2014, according to Axios. With the increase in online shopping, consumers are demanding faster deliveries and more product choices than ever before. As a result, meeting these demands will require manufacturers to adapt quickly and adjust their operations to be flexible.
One of the most effective ways to keep up with growing demand is to ensure easy access to the right workers who can help your business stay productive. By having quick access to qualified temp or temp-to-hire workers, manufacturers can strengthen their supply chain and grow their e-commerce business.
A manufacturing skills shortage that continues to grow
Along with the current labor shortage, the industry's skills gap has continued to grow. The lack of qualified talent could cause the U.S. to lose up to $454 billion by 2028, according to the National Association of Manufacturers. Creating strategies that will develop skills among the workforce is crucial to driving the industry forward.
Many manufacturers today are ramping up their reskilling and upskilling efforts. In addition, others are joining hands with local colleges and universities to teach the most in-demand skills for the future of the industry. In order to fill workforce gaps, companies are supplementing their workforce with temporary or temp-to-hire workers. These workers help meet deadlines and production demands while ensuring full-time employees aren't overtaxed.
Manufacturing staffing solutions available from PeopleReady
In short, manufacturers that need to scale their workforce quickly benefit from using one of today's manufacturing staffing agencies.
Working closely with you, the manufacturing staffing experts at PeopleReady are here to support your business. Because we live in the communities you serve, we know where to look for the workers you need. That's true whether you need a single worker or an entire team for your next project. With PeopleReady, your workforce is within reach.
Need workers for your warehouse or manufacturing facility?