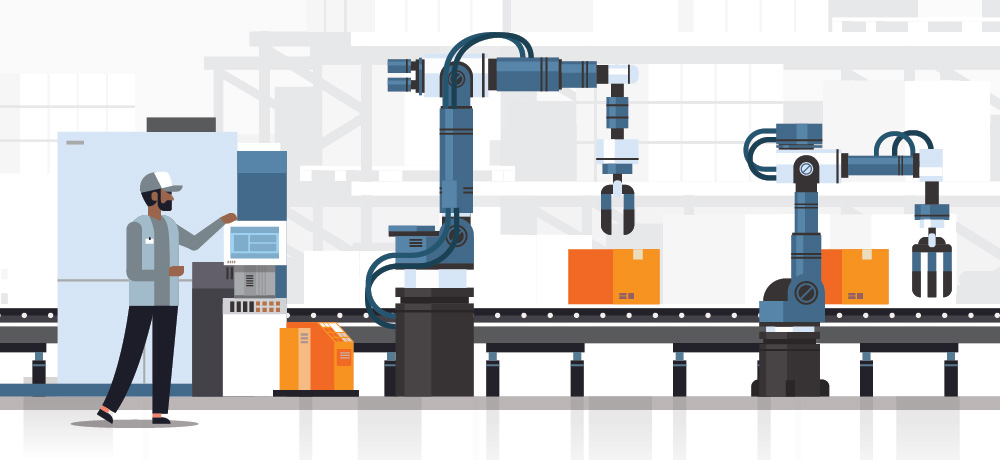 Recruiting tips to help your manufacturing firm succeed
About 2.1 million jobs will be unfilled in the manufacturing industry by 2030, according to a recent study by Deloitte and The Manufacturing Institute. Older workers are retiring or transitioning into different industries. Along with that, the current workforce is often lacking the skills and training necessary to take their place. As the industry's skills shortage continues to grow, manufacturers are exploring different ways of recruiting the next generation of workers. Check out these three manufacturing recruiting strategies which you can use right now to expand your workforce and grow your business.
Rethink the selection process for today's manufacturing skills needs
Automated processes like robotics and computer numerical control (CNC) machining have replaced much of the manual work involved with the manufacturing industry. Today's manufacturers need candidates with a mix of technical skills and other key traits, like the ability to think critically or to adapt to new technology. Similarly, they need specialized workers who have at least a working knowledge of computers and mathematics. 
Partnering with a staffing agency is the best way to expand your manufacturing recruiting efforts. A manufacturing staffing agency with a broad network of industry experts beyond your local community can connect you with workers who have the right expertise for the modern workplace. The more candidates you have to choose from, the more likely you are to find workers. Most importantly, they will have the right skills, experience and work ethic for your current jobs.
Use the latest manufacturing staffing technology
On average, it takes 70 days to recruit skilled production workers for manufacturing positions, according to a Deloitte survey. Therefore, having the latest technology available during your hiring process will help you reach the next generation of workers more easily.
The support of a staffing agency that offers an easy online application process and overall candidate experience is crucial. Some agencies also have a mobile app which allows for instant connection with a steady pipeline of potential candidates. Meanwhile, they have the backing of staffing experts who can recruit and identify skilled and more advanced workers as well.
Simplify the recruiting process for candidates
An important part of engaging candidates is making their candidate experience seamless. In other words, you should move them through the process quickly: filling out applications, doing interviews, completing paperwork and more. Candidates regularly cite the following issues with their job search:
Lack of communication. 60% of candidates say that "better communication throughout and after the application process" would make the most positive impact on their candidate experience. (CareerArc)
Application processes that are overly complicated. 60% of job seekers have stopped filling out an employment application before completion due to its length or complexity. (Society for Human Resource Management)
Application errors. 59% of candidates have abandoned an online application due to issues or bugs on the website. (iCIMS)
The key to success in recruiting is to offer job seekers an easier way to apply and get answers quickly throughout the candidate experience. This way, you can avoid the possibility of them taking another job or losing confidence in your business. In order to avoid these issues, a manufacturing temp agency can take the lead on interviewing, vetting and communicating with candidates. As a result, you can focus on more important business matters.
Get support for your manufacturing recruiting needs with PeopleReady
What can you do to shorten the staffing process and source workers who have modern skills that will help your business grow? With PeopleReady and our app, JobStack, you have additional support in your manufacturing recruiting efforts. You receive access to trained, qualified workers who have been interviewed and vetted and are available to work right away. Meanwhile, partnering with PeopleReady gives you a broad network of support along with a strong local presence in over 600 communities throughout North America.
Need workers for your manufacturing business?