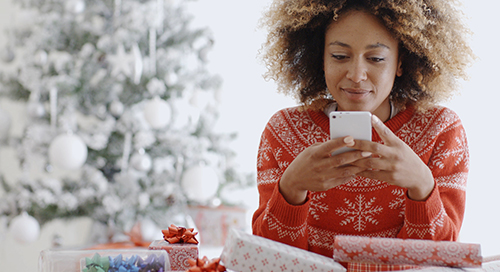 The last few weeks of the year are hectic. Between personal obligations (i.e., parties, shopping, traveling, baking) and work, you have a lot on your plate. And if you are in charge of hiring workers to keep your business running, you get an extra dose of stress. Luckily, you can make life a little easier with help from your phone and JobStack.
Expect the Unexpected
Because the end of the year is a busy time for most businesses, plenty of last-minute emergencies pop up, like bad weather or delayed shipments. Whatever you've scheduled will probably hit a speed bump: At some point you're going to have a worker call in sick or find out a truck of merchandise needs to be unloaded first thing in the morning. In short, you need staff quickly—and you might find this out after hours.
Upon downloading PeopleReady's app, JobStack, you'll be able to place and manage your orders within minutes, at your office or on the go. After all, last-minute staffing emergencies don't just happen between 9–5. When you find out that evening that you need a crew to help you first thing in the morning, you can't afford to wait to place a request.
Remember the Competition
Right now, more workers are available than ever, and you may have a difficult time deciding who will fill your roles. Your competition certainly knows this, and they'll be trying to hire workers before you do. With JobStack, you have immediate access to qualified workers at your fingertips, making it easier than ever to secure the workforce you need exactly when you need it. This alone will put you ahead of everyone else when it's time to start staffing up.
Think Beyond December 31
The last weeks of the year can feel like a mad dash. A new year equals new business goals and new staffing needs. When planning your staffing needs right now, talk with your staffing partner about what you'll need in Q1. That way you won't feel like you ended one chaotic period only to jump back into a new one on January 1.
JobStack from PeopleReady is a tool you can use all year. After all, last-minute staffing needs don't just happen in Q4.