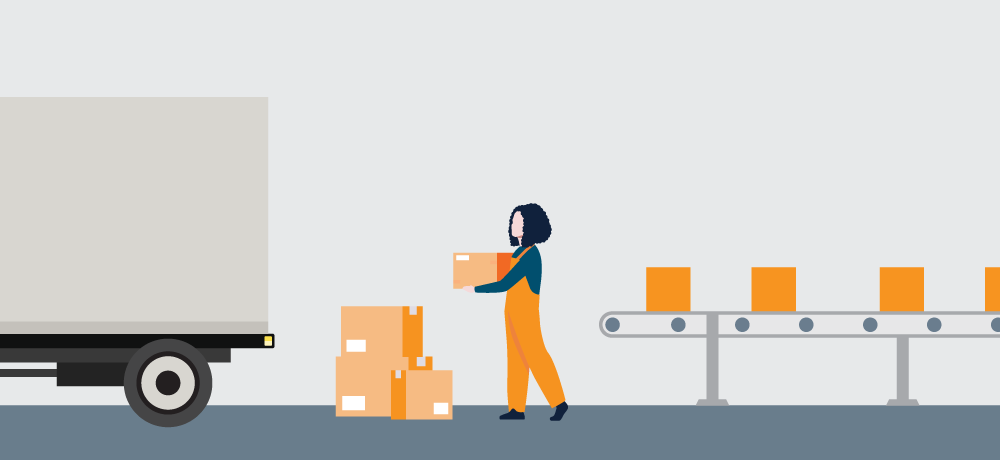 CHALLENGE
This major wholesale food distributor delivers food to restaurants and stores throughout the Bay Area. They recently needed additional workers including warehouse associates and driver helpers who could assist their delivery drivers in loading and unloading trucks.
However, due to increased delivery demand and the shortage of workers throughout the COVID-19 pandemic, their staffing efforts were compromised. They required workers who would show up on time and who were available to work six days a week and up to 12 hours a day.
SOLUTION
The company had been partnering with three of our PeopleReady branches for several years to find enough workers. Knowing that their staffing needs continued to grow, PeopleReady encouraged them to try our staffing app, JobStack. But given their large and complex workforce, they were uncertain about incorporating an app into their daily operations.
PeopleReady collaborated with them on a plan that would allow managers to use JobStack for requesting workers if they chose to do so. Meanwhile, PeopleReady's staffing experts at local branches would be hard at work vetting candidates who had the necessary attitude and work ethic for these important roles.
RESULTS
Backed by the support and expertise of PeopleReady, the company now has easy access to all the on-demand workers they need. Impressed by the quality of their performance, they have offered 10 of these workers full-time permanent positions.
Meanwhile, JobStack has proven to be a valuable option for managers who prefer to use the app over contacting their local branch. They regularly use JobStack's other features for tasks such as submitting worker hours and managing schedules in order to avoid time-intensive paperwork.
With all the tools they need to overcome the longstanding worker shortage, the company is now in a better position to serve their clients and ensure that their food deliveries arrive safely and on time.
Need warehouse staff for your business?