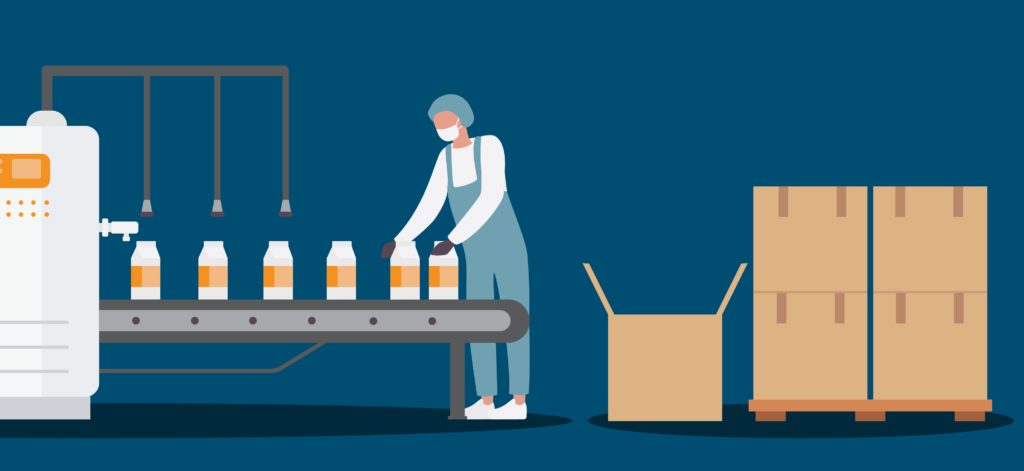 CHALLENGE
This leading national food wholesaler continues to see major changes in shopping habits that affect their production and distribution capacity, including bulk buying and the growth in online grocery shopping. The company had been using a variety of staffing vendors including their local PeopleReady branch to supplement their workforce, which included pickers, packers, loaders and sanitation workers. But while they were generally satisfied with the quality of workers they received, they needed a way to make their staffing process more adaptable so they could account for sudden shifts in consumer behavior.
SOLUTION
After a conversation with this company about their future plans, PeopleReady recommended using their app, JobStack, which would give them added control and flexibility in their staffing process. JobStack could offer them 24/7 access to on-demand workers across all their shifts and allowed them to monitor their orders in real time. As a result, they could take immediate action in the event of last-minute scheduling conflicts or changes in production.
To prove how easy it would be to implement JobStack, PeopleReady completed an extensive training with their team that covered all the different features of the app. The company especially appreciated the opportunity to rate workers and request their favorite ones again for upcoming shifts. They decided to slowly transition from contacting their local branch to using JobStack for their future orders.
RESULTS
Since they adopted JobStack, the company has seen more efficiency in filling customer orders along with greater success in building a more consistent workforce. Workers are paid quickly through the app's autopay feature, which has improved their morale and increased their willingness to accept shifts.
Now, instead of having to contact a PeopleReady representative to edit or cancel an order, the company manages their workforce 24/7 through the app and will quickly receive confirmation of any changes. Their local PeopleReady branch representatives are still available and responsive when any issues arise, either by phone or through JobStack.
Having shown their competitive advantage over other staffing companies, PeopleReady has become the primary staffing vendor for the company, providing on-demand workers across morning, afternoon and evening shifts. The company is now in prime position to deliver quality and value to their customers with great products across the country.
Need manufacturing staff for your business?