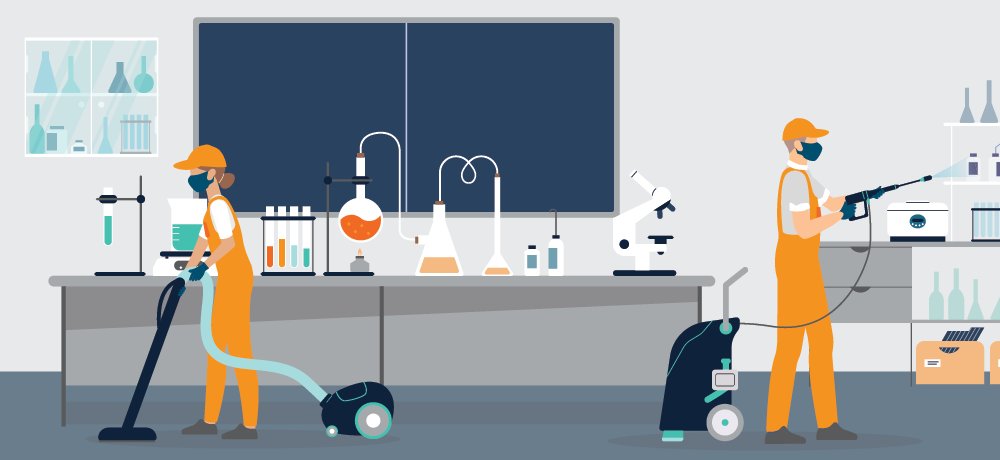 CHALLENGE
A PeopleReady customer for over 15 years, this chemical manufacturing and processing company partners with PeopleReady to find temp-to-hire workers at three different facilities in New Jersey and Kentucky. This includes maintenance workers, quality control workers and warehouse workers as well as cleaning crew members.
However, the COVID-19 pandemic brought on unique staffing challenges for these facilities which now had stricter health, safety and cleaning standards. The company needed a more efficient way to assess workers for the quality of their performance so that they could staff the best ones across all shifts.
SOLUTION
PeopleReady recommended their 24/7 staffing app, JobStack, as the solution for their staffing needs. With JobStack, they would have around-the-clock access to vetted and reliable workers and more control of their staffing process. The HR manager was initially hesitant about using JobStack. But in March 2021, the company's secretary joined the app and began using the rating feature to define and identify top performers. She quickly found many of the app's other features useful and intuitive as well, including its timekeeping capabilities.
RESULTS
The company now uses JobStack for a variety of different tasks: rating workers, submitting worker hours, and getting access to additional workers who can help uphold new health and safety protocols. Many of their temporary workers have performed so well that they are now full-time employees — around 30 of them in 2021 so far. JobStack also saves the company valuable time every day: Their secretary no longer needs to input extensive staffing data into spreadsheets, freeing up her time to focus on other responsibilities. Most importantly, the company has a staffing partner in PeopleReady that understands their business goals and knows how to help them succeed.
Need staff for your business?