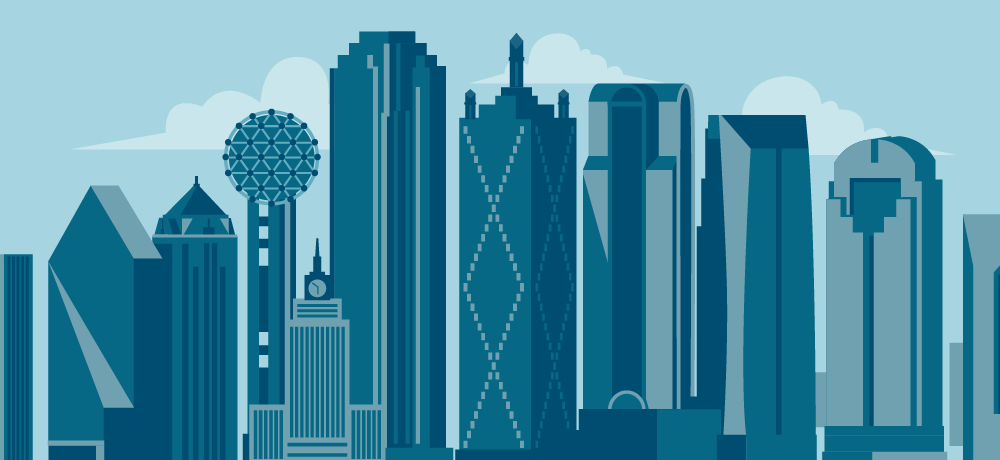 Whatever career you are starting to build, Dallas and the surrounding area have many job opportunities available to help you build the skills, experience and connections you need to thrive. Many Dallas area employers have partnered with PeopleReady to help them find the most qualified candidates to fill their open positions. Staffing experts at PeopleReady's Dallas Market Service Center have assembled this list of the 10 hottest jobs in Dallas, TX, this year:
General labor
General labor jobs are perfect for people who excel in physical jobs, and you can find jobs in many industries including manufacturing, warehousing and construction. If you're looking to become a general laborer in Dallas, understanding which industry you want to grow a career in can help you choose what jobs to take. Wherever you choose to work, expect do hands-on tasks that don't involve formal training like cleaning, moving or landscaping.
Cook
Working in a kitchen is an exciting career path for many people, and to get a taste of the career patch, look for a prep cook job in the Dallas area. You can find these jobs at many types of venues like restaurants, hotels, sporting arenas and more. Prep cook duties include washing food items, chopping vegetables, maintaining a clean work environment and preparing salads.
Forklift operator
As more people rely on e-commerce for shopping during the holiday season and beyond, the Dallas area is seeing a larger demand for forklift operators. As a forklift operator, you're responsible for operating industrial trucks to load and unload material at warehouses and other industrial sites.
Machine operator
Machine operator jobs have steadily increased in Dallas recent months. You can find jobs at manufacturing and warehousing facilities. The type of worker who thrives in this role has the ability to read blueprints and instructions, physical stamina and great attention to detail.
Picker/packer
As manufacturing demand ramps up, manufacturing and warehousing facilities in the Dallas area need pickers and packers to pull and prepare orders for shipment. This is a good role for workers who have organizational skills and physical stamina. In some cases, previous warehouse experience is preferred, but it's rarely required.
Retail associate
You can find many retail jobs available in the Dallas area, whether you'd prefer to work at a small local shop, a department store or a gift shop. Retail workers generally have friendly personalities and know how to remain calm under pressure. If you take a job as a retail associate, your duties may include greeting the customer, maintaining the stock room and driving sales.
Assembler
With an increase in manufacturing activity in Dallas, assembler jobs are in-demand. These workers assemble components on the assembly line, package items and perform any necessary testing. To thrive in this role, you should understand how to read blueprints and assembly instructions, and you may be expected to use certain hand tools or machines to assemble parts.
Auto auction driver
If you're passionate about cars, this is a perfect job for you. As an auto auction driver, your duties include safely moving, staging and parking vehicles on auction property. You also need to have experience driving both manual and automatic transmission automobiles.
Janitor
The pandemic has reminded many businesses and customers about the importance of a safe and clean environment, and now there are many more opportunities to find a janitor job in Dallas. These cleaning service professionals work at many types of organizations, including office buildings, hospitals, schools and shopping malls. As a janitor, you can expect to perform duties such as buffing floors, washing windows, maintaining equipment and ordering cleaning supplies.
Dishwasher
For those looking to gain experience in the kitchen, this is often the first role to take. You can find these roles at restaurants, hotels and event venues throughout the Dallas area. Dishwashers' duties include washing dishes, pots and pans; stocking supplies at serving stations; and making sure kitchen work areas are clean. This job will also give you the opportunity to collaborate with other kitchen staff and work your way up in the kitchen.
Find top jobs in Dallas, TX, with staffing services from PeopleReady  
Whatever industry you're interested in, PeopleReady connects you with jobs in Dallas, TX, that work with your skill set and schedule. If you're looking for work right now, see our list of best jobs in Dallas, TX, updated weekly. Then, download our app, JobStack, for 24/7 access to jobs hiring in your community. You can also visit our Dallas Market Service Center page for more information on jobs in the area.
Looking for jobs in the Dallas area?