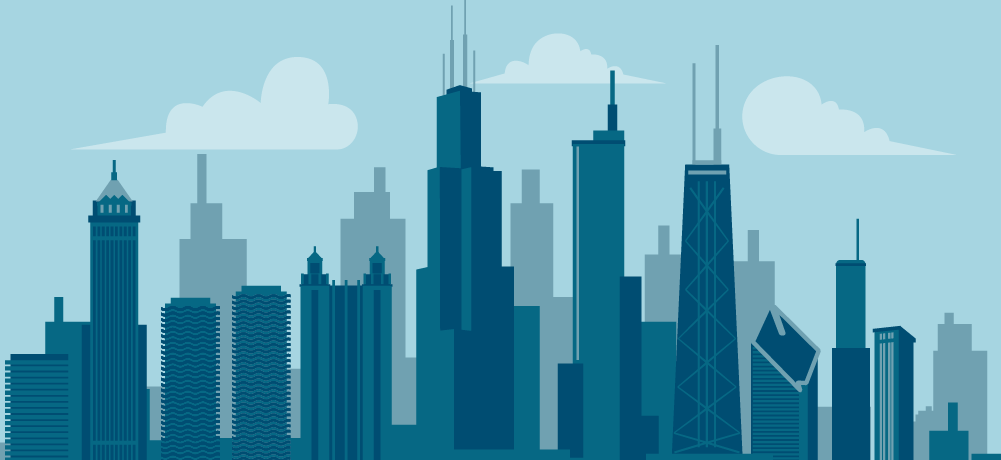 No matter what career you're trying to build, Chicago and the surrounding area has jobs available that will help you build skills, experience and connections. Employers across industries choose to partner with PeopleReady to find workers to fill their open roles, and there are hundreds of jobs available right now. To support your job search, the experts at PeopleReady's Chicago Market Service Center have composed a list of the most in-demand jobs in Chicago, IL.
General labor
General labor jobs consist of hands-on physical tasks that require no formal training or skilled labor, such as cleaning, moving or landscaping. You can find general labor jobs in Chicago in a variety of industries including construction, manufacturing, warehousing and more. There are a wide range of positions in the general labor field, and you can choose whatever job gives you experience in the industry you wish to grow you career in.
Cook
Before you begin a career as a chef or professional cook, you can gain valuable experience in the kitchen as a prep cook. From small local diners to Michelin Star restaurant, the Chicago area has countless venues and restaurants that need prep cooks to operate successfully. You can also find prep cook jobs at hotels, entertainment venues and more.
Concessions stand worker
The entertainment landscape in the Chicago area is huge, with people coming from all over the state coming to the United Center to watch the Bulls play or attending a big-name concert at the Allstate Arena in Rosemont, just to name a few. Concession workers in Chicago get to earn extra money while being close to the action at these local entertainment venues. Duties include greeting guests, taking orders and preparing food.
Browse concessions worker jobs
Server
Restaurant servers thrive in a energetic, fast-paced environment. With so many dining establishments opening in Chicago in 2021, you have many options on where you want to gain experience and start growing your career. As a server, your duties include learning menu items, taking orders and serving food and beverages,
Assembler
With increased manufacturing activity in the Chicago area, facilities everywhere need more mechanical assembler to put together components for machines and mechanical products. You can work in a few types of environments in this job. For example, you might work on a production line, or you might assemble products in a workshop or factory setting.
Warehouse worker
Warehousing jobs have increased with the rise of e-commerce, and Chicago and its suburbs have many job opportunities for those looking to take advantage of these new jobs. Warehouse worker duties include preparing orders, packing boxes, loading and unloading trucks, and processing order requests. They also check stock for damage and report faults and discrepancies to relevant parties.
Production worker
Production workers help assemble and prepare products for shipment, and the work requires a lot of physical labor. For those looking for a physical job, the Chicago area has many openings in the field at manufacturing plants, warehouses and factories.
Housekeeper
As the hospitality industry began to recover this year, more people began traveling again—leaving hotels, resorts and other venues in need of more housekeeping staff. Housekeepers may work in other settings such as hospitals or private households as well. As a housekeeper, you perform light cleaning duties such as making beds, replenishing linens, vacuuming carpets and dusting furniture.
Janitor
Especially after the COVID-19 pandemic, the job outlook for janitors has grown in Chicago given increased awareness about health and safety precautions. Janitors work in many different settings, including schools, office complexes and hospitals. Their duties include sweeping and mopping floors, cleaning spills and ensuring that doors are locked after hours.
Groundskeeper
As a groundskeeper in the Chicago area, you can begin your landscaping career in a variety of settings—including indoor gardens, malls, hotels, event arenas, universities, golf courses and more. Your job would entail using either hand tools or powered equipment to take care of the grounds. Some of the basic duties of this role are pulling weeds, mowing the lawn, removing litter from the grounds and providing proper upkeep of sidewalks, driveways and parking lots.
Find jobs in Chicago, IL with PeopleReady
If you're looking for jobs in Chicago, IL, PeopleReady updates our list of top 10 best jobs in Chicago each week. You can also download our app, JobStack, for 24/7 access to jobs, and we update our jobs search page daily on the PeopleReady website. For more information about jobs in Chicago, IL, visit our Chicago Market Service Center page.
Looking for jobs in Chicago, IL?