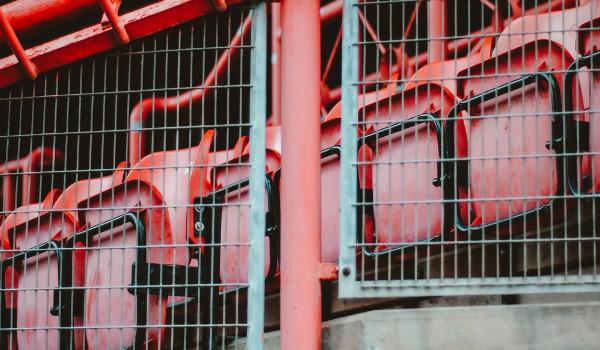 The air is thick with excitement and the salty smell of hot dogs and popcorn. Frothy drinks fizz and bubble in the hands of spectators as they cheer and applaud their teams. Flags wave, fists pump, and cheers reverberate around the stadium. Today is game day. After months of preparation, intense planning, and hours of marketing and sales efforts, the stands are buzzing with eager fans. Now, think of your business operations and events team.
Are they prepared for the onslaught of food orders, hordes of visitors, and ample hours of setup and teardown? It doesn't require much to derail a smooth operation, so ensuring that you're staffed well is paramount to offering first-string service.
Prepare Your Team
Your full-time employees may handle the day-to-day well on their own, but it's important to gauge how much added help you'll require for a sold out event or particularly popular game. Whether you need workers with specific skills and certifications, like a food handler's card, or general labor to ramp up the number of helping hands, working with a staffing partner allows you the peace of mind knowing your game day workforce needs are covered. Which sounds better: Customers streaming through a fully-staffed concession line or eking by with a few harried workers serving a long, impatient line?
Keep Time
Just like minutes on the clock matter during the game, every second counts when you're tracking employee timeliness. When you're at full capacity, workers arriving late can quickly throw processes off-kilter. Find a staffing partner who provides time-clock access for you and your workers digitally. You'll end up saving time previously spent on manually clocking in and out, reviewing reports, and cost-incurring accounting time. PeopleReady has seen customers using the JobStack app save up to 25 percent on staffing costs.
Keep Your MVPs
When you find a good worker, you want to keep them coming back to work for you. Short of hiring them on full time, it can be tricky getting the same worker to return when working with just any temporary staffing agency. A partner that offers a mobile tool like JobStack allows you to easily rate your workers on the spot and request them to return for another shift. Workers are more likely to take on a shift when they have real-time insights into available jobs they can count on and plan around.
PeopleReady offers local branch service and expertise paired with the convenience of online accessibility. You can begin every work day confidently, knowing that finding the right workers you need is right at your fingertips. Rather than wonder how you're going to get enough workers to keep things moving, you can pay closer attention to the score and even more importantly, the profits from a bustling game.