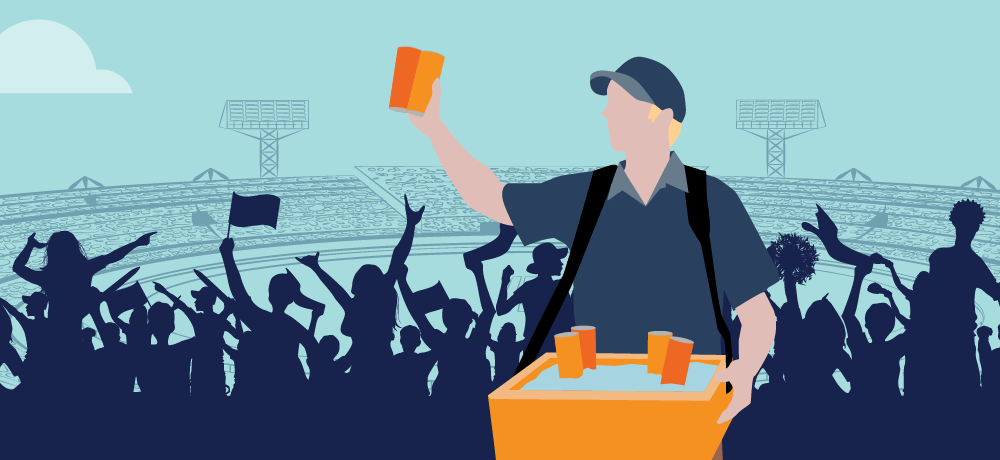 A successful game day requires months of preparation, intense planning and much more. After a season where many teams had to play surrounded by empty stands, fans are excited to return to arenas and stadiums and root for their favorite teams. With so many eager fans in the stands, your events team needs enough workers for set up and teardown work and for food service and janitorial support. Here are three ways to ensure your events team is ready and how a staffing agency can help your staffing efforts.
Prepare your workforce for game day crowds
Your full-time staff may be full of MVPs, but sometimes you'll require extra help. Whether you need workers with specific skills and certifications or general labor to support your workforce, partnering with a staffing company gives you peace of mind. With their support you can be sure that your game day staffing needs are covered. A qualified agency will have industry experts who can find you on-demand workers who can rise to the challenge.
Ensure your game day workers are reliable and arrive on time
Just like every second counts during a game, time matters when you're tracking workers' hours. When you're at full capacity, workers arriving late can quickly throw you off your game. The right staffing partner will ensure you have people on site who can confirm that workers are arriving on time and that they're equipped with everything they need for their shift. Many top staffing agencies today also provide access to a digital time clock so that managers don't need to deal with manual timesheets and other paperwork.
Keep the best workers on your roster
Not every worker will thrive in a busy hospitality environment. It takes many skills to succeed, including teamwork, attention to detail and being able to maintain a positive attitude. When you find a good worker, you want to keep them coming back to work for you. Short of hiring them full time, it can be difficult to get the same workers to return. With the right staffing company in your corner, you have 24/7 access to these workers and can request them again for another shift.
Find reliable event workers with PeopleReady
With our event staffing services, PeopleReady has the resources you need to staff for game day. You'll get access to the industry expertise of our staffing experts and the convenience of our app, JobStack, which lets you request staff 24/7. Our staffing solutions for your event include:
Janitors
Prep cooks
Bartenders
Concession workers
And more
Need workers for your next event?