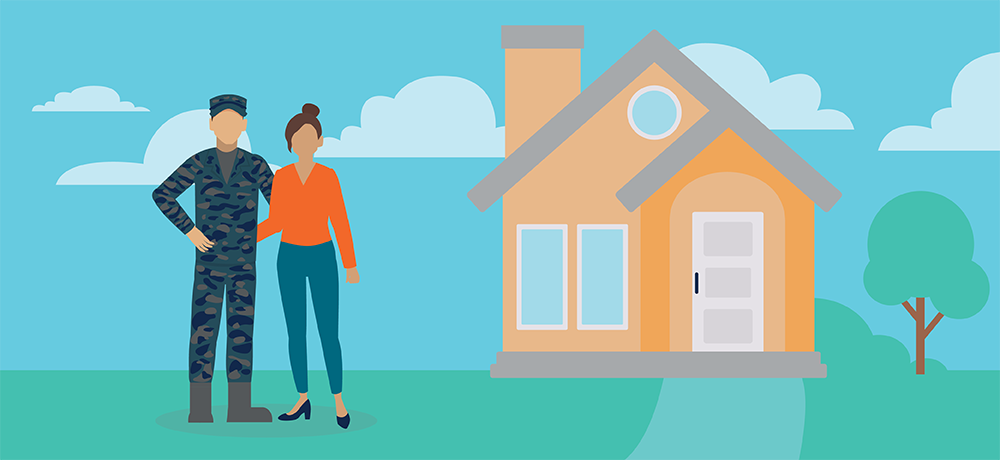 Why Hire Military Spouses? 3 Reasons for Tapping into This Talent Pool
Military spouses often face employment challenges, with 31.6% experiencing underemployment, according to the Department of Labor. Many others are unemployed, due to child care needs and labor changes during the pandemic. Hiring military veterans and their spouses can be a great asset for your business. Here are just some of the benefits that employers find from hiring military spouses along with ways that PeopleReady can help connect you with these candidates.
The demographics of military spouses
In order to effectively recruit military spouses, it's important to first understand who they are. Military spouses form a diverse group with a wide range of skills and experiences.
A White House report on Military Spouses in the Labor Market shows that 92% of military spouses are female. Meanwhile, the average age of military spouses is 33 years old.
In a U.S. Chamber of Commerce Foundation study, over half of the military spouses surveyed report having moved 50-plus miles three times because of their spouse's military career.
The U.S. Chamber of Commerce Foundation also finds that 41% of military spouses have dependent children. Over 70% of those children are 7 years old or younger.
The benefits of hiring military spouses
Military spouses are often overlooked in the job market due to the perception that they relocate frequently. Most military families move every two to three years, but that makes military spouses perfect for temporary or part-time positions. PeopleReady serves various industries, from retail and hospitality to manufacturing and construction. These industries can benefit from hiring military spouses for a variety of reasons. For example:
Adaptability: Many military spouses have lived in several locations. In that time, they've likely worked in various industries, making them fast learners. Many military spouses are also veterans too, so you can leverage their skills and training to solve problems even in high-pressure situations.
Organization: On average, the military gives spouses four weeks' notice to move. They may be relocating across the country or even overseas. In this short amount of time, they have to sell their home, find another, and handle the transport while also maintaining their budget. Many of them are also parents, which adds even more to their list of priorities.
Education: Over 80% of military spouses are college-educated or have professional degrees, according to Recruit Military. Their education, experiences and diverse training make them ideal candidates who can adapt to vastly different jobs and help solve ongoing issues.
How PeopleReady provides JOBS for military VETERANS AND spouses
PeopleReady understands the unique circumstances military families are experiencing. We're here to help match employers with military spouses while also improving the communities we serve. PeopleReady is part of TrueBlue, Inc., which hires over 30,000 veterans each year. PeopleReady offers job opportunities for military spouses and their families all across the country.
PeopleReady engages with military spouses and military veterans in many ways. With our network in 600-plus markets across North America, we have local staffing experts who maintain relationships with military bases and veteran hiring organizations to identify new job candidates. We also attend veteran hiring programs and veteran hiring events to meet new candidates. Plus, our JobStack app gives companies in a variety of industries 24/7 access to job seekers from all backgrounds.
Looking to add to your workforce?