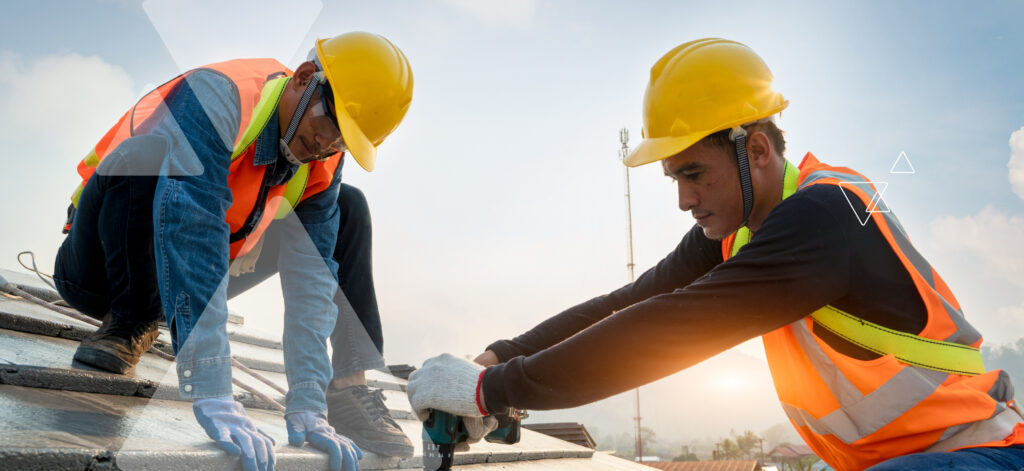 How entry level construction jobs can lead to a rewarding career
If you're a member of Generation Z, construction offers a great place to start and grow a rewarding career. Jobs in construction, especially entry level trade jobs, are perfect if you're looking for reliable income and potential career opportunities. We share more benefits of working in construction and other important info to help you pave your way to a new and exciting career.
Benefits of taking jobs in construction
There are so many different industries to consider in your job search. Why construction? When it comes to setting your career path, careers in construction bring a unique set of benefits. For example:
Job variety: Construction is a growing field, with many entry level trade jobs available that require little to no experience. If you want to try a little bit of everything, general construction is a great place to start. General construction jobs let you perform tasks across the construction industry, giving you an idea of what you enjoy doing most. You can also take construction jobs working as a flagger or site maintenance worker. The possibilities are endless!
Schedule flexibility: One of the biggest reasons that construction jobs for Gen Z are great is that they often have flexible schedules. Many entry level construction jobs are temporary or part-time. That means you can work and still have time to balance your other responsibilities.
More income opportunities: It's a myth that construction jobs don't pay well. The median annual wage for construction laborers and helpers was $37,520 in May 2021, according to the Bureau of Labor Statistics. The more experience you gain, the higher-paying construction jobs you can take on. Some workers in construction can even make six figures!
Career advancement potential: While you'll start out working entry level trade jobs, you'll have the opportunity to build your career in construction and the skilled trades. Apprenticeship programs and classes available through your local technical school or community college will help you hone your skills and get necessary training and certifications. From there, you can become a journeyman in your field, and later, a master.
Job placement opportunities: Many training and educational programs offer job placement options as well. This can give you the confidence that you'll have a job waiting for you once your training is done. Staffing companies are also a great source to find temp-to-hire or temporary jobs to get you started in the field.
Career opportunities in construction
Construction offers many different jobs with their own unique and exciting career paths. How does this help you? These entry level trade jobs get your foot in the door and let you try out various roles before you decide which one suits you best. When you first get started, the most common jobs in construction are general construction workers, cleaning crew members, flaggers and traffic control support.
If you enjoy working in construction, you can choose to specialize in a particular area. Trade schools and community colleges offer certification courses to take your career to the next level. These programs are often more affordable and can be completed in less time than a traditional college degree. While there are a number of skilled jobs, some of the most popular include carpenters, electricians, painters and plumbers.
Your career options don't end there. As your career unfolds, you can take on leadership roles to guide and mentor others just like you had been. For example: foremen, construction project managers, field engineers and site managers.
Types of job sites in construction
There are also various types of sites you might work on in the construction industry. Taking on these jobs can give you the chance to see how each site operates and where you prefer to work. The most common job sites are:
Commercial: Commercial construction involves the designing, renovating and building of major businesses and other large sites. Some examples include stores, restaurants, skyscrapers and offices.
Institutional: As a worker on this type of construction site, you'll help build schools, libraries, hospitals and nursing homes, among other community sites. Other projects may take place at refineries and power plants.
Residential: A construction worker on a residential site helps build condos, apartment complexes and other housing projects.
Renewable energy: Green jobs are booming all around the world right now. You can find jobs available in installation, maintenance and repair in both the solar and wind industries. Plus, with the recent Inflation Reduction Act, there is expected to be one million new jobs created in the field each year over the next decade.
How PeopleReady can help you turn entry level trade jobs into careers in construction
Wondering how to get started in the construction industry? PeopleReady can help support your job search and give you access to jobs in construction. We serve 600-plus communities across North America, and we can match you with local entry level trade jobs and many other jobs in a variety of fields. You can search for entry level construction jobs that fit your schedule on our website and our JobStack app.
If you're looking for skilled jobs, our skilled division, PeopleReady Skilled Trades, is also here to help. They match workers with jobs that fit their skills and experience.
Looking for entry level construction jobs?