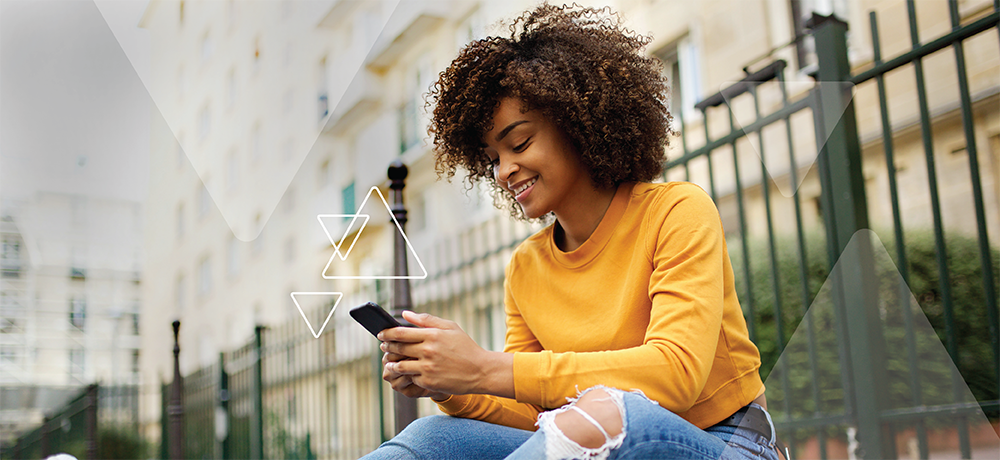 How to Succeed at School and on the Job

In 2021, the average cost of tuition was $35,551 per year, notes the Education Data Initiative. The rising cost of tuition has led many students to work while in school. In fact, 8 in 10 students hold a job while working toward their degree, according to CNBC. If you're in college, juggling a job along with your course schedule and other responsibilities often creates challenges. To help you balance college with work, PeopleReady shares five tips that will make your job search easier.
Decide what kind of job fits your lifestyle
There are many responsibilities to take care of if you're in college: classes, studying, student activities, socializing with friends and more. If you're looking for a job that works for you, ask yourself these questions:
Are you willing to work nights and weekends?
How long do you want your shifts to be?
In which industries are you interested in working?
To choose a part-time job to help pay for college, consider your school schedule and any experience that can help you get hired for a full-time role after you graduate. Be mindful that jobs with set schedules or ones with a long commute can disrupt your schedule and take you away from your schoolwork.
Explore jobs that relate to your field of study
Nearly 86% of employers are looking for problem-solving skills on the resumes of the students they're recruiting this year, notes the Job Outlook 2022 survey from the National Association of College Educators. Meanwhile, more than three-quarters of employers seek teamwork skills. These essential skills and more can all be developed through part-time jobs for college students.
Keep in mind that there are many employers who know that students need to focus on their studies. As a result, they'll arrange their schedules accordingly. Finding a part-time job that aligns with your long-term career goals is a great opportunity to earn valuable experience.
Prioritize planning and organization
Being organized helps you meet your academic goals while also making time for other important things in your life. When you have a full class schedule along with work responsibilities, your schedule will often change from week to week or even day to day.
Some tips on organization:
Try digital notetaking to make studying for exams more efficient.
Clear the clutter from your living space to reduce anxiety and make study time more productive.
Use a calendar app such as Calendly or similar tools to help keep your schedule on track.
Following these and other helpful tips will give you peace of mind and let you focus on your schoolwork without feeling overwhelmed. With all your due dates, appointments and more recorded in one place, it will become easier to stick to a balanced schedule that holds time for work, class and relaxation.
Consider jobs during summer and holiday seasons as well
At times, your school schedule is simply too busy to take on many hours. Getting a summer job has become a popular way for students to make money.
The employment rate for 16- to 19-year-olds in the summer of 2022 was 32.8%, the highest since the summer of 2007, says the annual summer job outlook by the Drexel University Center for Labor Markets and Policy. You don't have to work a full- or part-time job with tons of hours during the school year. These jobs help you build up some savings for your future. For inspiration, see our list of best summer jobs.
Getting a part-time holiday job over your school breaks is another great way to earn extra money and get more experience. We connect job seekers just like you with flexible seasonal jobs every single year. Explore our list of holiday jobs here.
Practice self-care and focus on your mental health
A study conducted by the Mayo Clinic states that up to 44% of college students report experiencing depression or anxiety. Always remember to practice self-care and only pursue jobs that will allow you to do so.
For starters, something as simple as getting a good night's sleep can make all the difference. We also recommend scheduling time during the day to relax and enjoy a favorite hobby. For example: watching a movie, reading a book or having coffee with a friend.
Many colleges offer free mental health resources and designated spaces to relax and de-stress. Take advantage of these resources and always slow down if you need to. Your mental health is the most important thing.
Find part-time jobs for college students with PeopleReady
Keeping a part-time or temporary job while earning a college degree may seem like a challenge. The best part-time jobs for students in college are convenient, flexible and pay quickly so that you can take care of your college tuition and any other bills you might have.
As you work toward your college degree, you'll want to be sure you're choosing a job that best fits your needs and your busy schedule. Take the first step in your job search by working with PeopleReady.
Check out our article, "How PeopleReady Helps College Students Find Jobs During the School Year," to learn more about how we support your job search. Here is a list of jobs for college students available now through our website or our 24/7 app, JobStack:
Are you a college student looking for work?