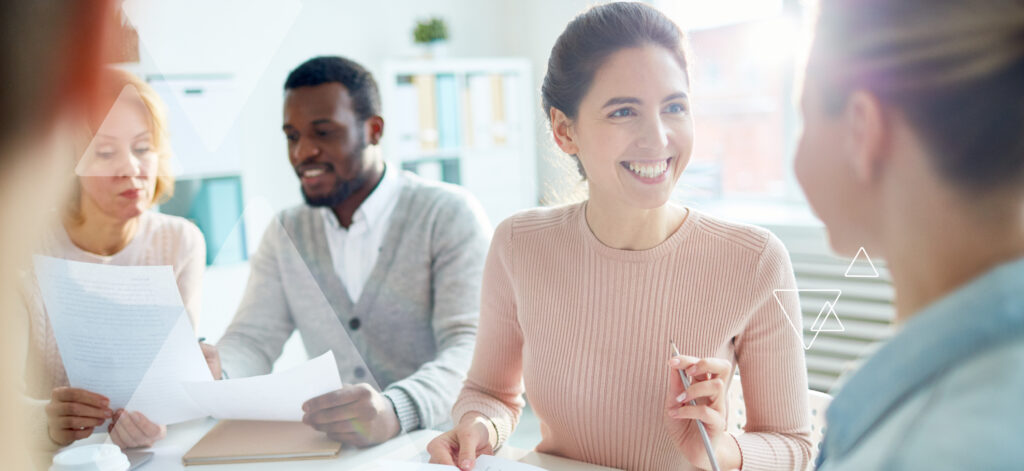 How to get a competitive edge in your community staffing efforts
According to the American Staffing Association, over 3.1 million temporary workers are currently active in the U.S. workforce. As an employer, understanding the needs of these workers will help you attract the best candidates for your open roles. While competitive wages continue to be a significant factor for temporary workers, other benefits, such as opportunities for advancement, also play a major role in their job search.
In a recent survey, PeopleReady asked more than 700 job seekers what they were looking for in their next job. Here's what they said.
Opportunities for advancement (27%)
Many temporary workers are ultimately looking for full-time employment. Six in 10 workers (64%) say they use temporary jobs to fill in the gap between positions or to help them land a full-time role, the American Staffing Association reports.
A recent PeopleReady staffing survey supports these findings. In fact, 27% of job seekers value advancement opportunities the most. Temporary workers are also more likely to be engaged in their jobs when they believe that their employer is invested in their career growth.
With this in mind, it's important to help temporary workers succeed in their professional goals while fulfilling the company's mission. We recommend looking for ways to help your workers grow their knowledge and skill set. This can improve their performance and also lead them to promotions or different roles within your company. You may even garner more interest from job candidates in your future local recruiting efforts.
To impact people's lives (25%)
The new generation of job seekers is committed to making a difference in their local community. An opportunity to impact other people's lives was the most important aspect of a new job for 25% of our survey respondents.
Similarly, a McKinsey study found that 70% of people said their sense of purpose was defined by their career. As such, employees are leaving companies not aligned with their values for others that offer more of what they're looking for. When workers embrace their employer's values, they're happier and more motivated.
Among the most common values mentioned by today's job seekers, according to a CNBC report: work-life balance, the mental and physical wellbeing of employees and job safety. Let applicants know your business means business when it comes to their values and expectations. Being transparent about your company culture and values can help attract more candidates while also strengthening your company's standing in the community at large.
To learn new skills (23%)
Training and development opportunities were the top priority for 23% of our survey respondents. These opportunities help them increase their value in the marketplace and enhance their job security. According to a recent SHRM study, more than two-thirds of workers want to expand their current skill set or gain new experiences.
The current short supply of qualified candidates means that employers need to be creative and flexible if they want to compete for talent. Employers are using local staffing agencies to hire workers who have proven work ethic and potential for growth. These workers are then given the opportunity to learn on the job.
By investing in reskilling or upskilling programs, you can increase worker loyalty and retention rates. Investing in your employees will help differentiate you from your competition and attract more candidates for future roles.
To be part of a strong team (19%)
Ultimately, job seekers are looking for a great place to work with people who take pride in what they do. Nineteen percent of our survey respondents say that being part of a strong team is their top priority when searching for jobs.
The first step for employers is to ensure that temporary workers feel welcomed and included. It's important that you involve them in company activities and keep the lines of communication open. This way you can identify their strengths along with areas where they can improve.
Keep in mind: Having regular feedback can also help your temporary workers grow in their roles. This can make them great candidates for full-time positions as they become available.
For more results from our job-seekers survey, check out the full report here.
PeopleReady helps you get convenient access to staffing services
In today's job market, finding the right part-time, contract and temporary workers for your open roles comes with plenty of challenges. If you're wondering how to source temporary workers now, there are local staffing agencies that can fill open roles and help you meet important deadlines.
With a presence in 600-plus markets throughout North America, PeopleReady is the staffing partner you need. We have a community staffing approach along with national resources ready to support your business.
Our staffing experts are always available to provide recruiting tips and create hiring strategies customized to your company. As a result, you'll be able to fill positions at a nearby location or at several locations across multiple states. Plus, our JobStack staffing app streamlines the recruitment process with 24/7 access to available job seekers.
Looking for workers in your area?