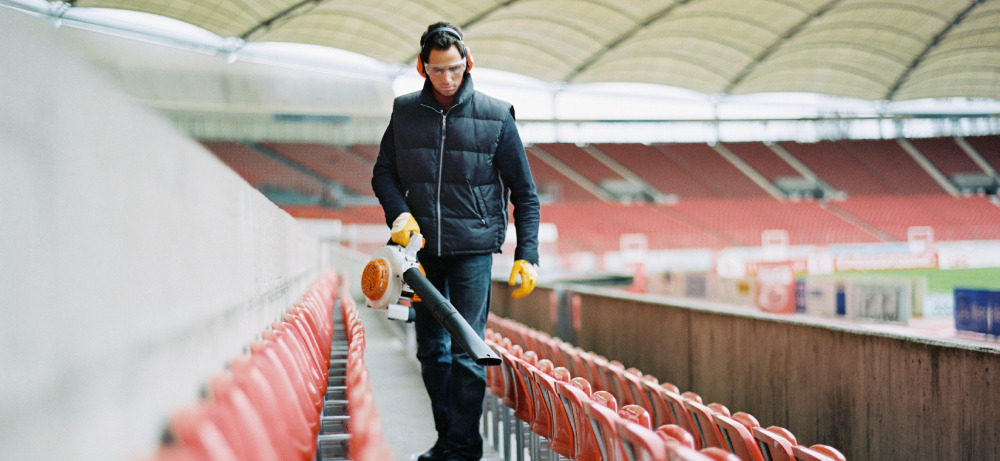 Kick-Start Your Career with a Temporary Job
For PeopleReady associates, finding their first temporary job on JobStack is often just the beginning of an exciting new career. Here are three ways that being active on the app can benefit your job search and help you explore new work opportunities.
Find jobs that more closely match your skill set
One of the greatest challenges for job seekers today is how long it takes to find a job and start making money. Many online job boards display millions of open positions and provide filters to narrow down listings. But it can still be time-consuming to find ones that fit your skills, experience and career goals. Meanwhile, 80% of job seekers say that applying for jobs online feels like "sending their resume or application into a black box," according to the American Staffing Association.
The more you use JobStack, the easier it becomes to find jobs. Over time, the app learns more about you and your interests and preferences. At any time, you can update your profile as you gain new skills and experience to see additional job options. You also receive push notifications for jobs similar to those you've completed in the past. After that, you can accept these assignments if your schedule allows.
Get exclusive access to jobs and explore different industries
Your temporary job could help you gain relevant industry experience that is important for the next step in your career. The skills and knowledge you gain as a temporary worker can lead to a job in the same industry in the future. JobStack gives you a direct connection to jobs in many of the industries that are seeing the most growth right now. These include construction, manufacturing, hospitality, retail and more.
Here, you can see some of the jobs that JobStack has available in these industries:
Retail: customer service representatives, cashiers, store associates.
Construction: carpenters, general laborers, electricians, painters.
Manufacturing: production workers, assemblers, sorters, machinists.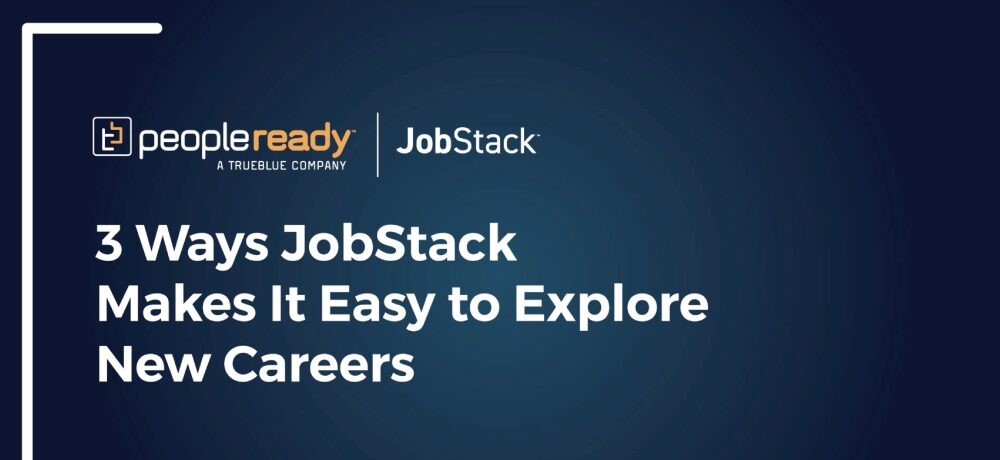 Make connections with potential employers
Temporary jobs also help you build your network and get your foot in the door in a new company or industry. You'll have more opportunity to meet employers in your field and build valuable relationships. Even if your current job doesn't turn out to be the right fit, or a full-time job doesn't pan out, you have made valuable connections and references for your future.
With JobStack, employers rate workers on a scale of 1 to 5. As a result, having a better overall score can lead to more job opportunities. When you garner consistently high ratings, you have a greater potential of being invited back to work for the companies you've worked for in the past. Or you might attract interest from others who need reliable performers just like you.
JobStack makes it easy to find the TEMPORARY JOBS you want
Over 90% of PeopleReady associates use JobStack to find temporary jobs that fit their schedule and support their career goals. If you haven't used JobStack yet, don't you want to see what you've been missing? Check out the hottest jobs on JobStack today!