The COVID-19 pandemic has impacted businesses in a variety of industries in ways that our world has never seen before. What also has become apparent is the need for and value of essential workers to keep operations running smoothly. But how can you make sure you have access to these workers in a way that keeps both your business and workers safe?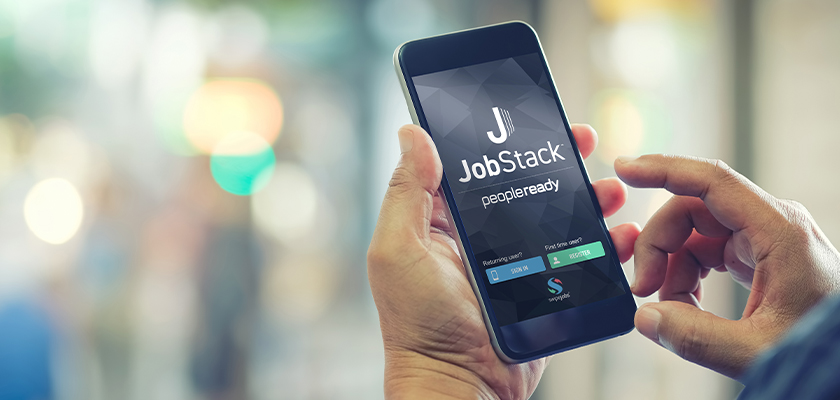 Especially in today's unpredictable climate, you might have emergency staffing needs pop up and need shifts filled quickly for the next day.
That's why we encourage you now more than ever to take advantage of PeopleReady's app, JobStack, which allows you to safely access the workers you need digitally, 24/7. With JobStack, you no longer need to call or visit the branch. Instead, you have full access and transparency into your orders and order history through the app.
JobStack, which features over 50,000 qualified workers looking for jobs daily and fills a job every 9 seconds, gives you the agility to get your team together when emergencies pop up. JobStack has something for everyone, and you can utilize it for much more than just requesting temporary staff. The great thing about JobStack is that you can use it in a way that works for you.
With JobStack you can do all of the following from within the app:
Submit orders.
Receive real-time notifications when your workers arrive at the job site.
Submit hours.
Rate workers.
We remain committed to providing you the support you need, while doing all that we can to ensure your safety and the safety of workplace.
Staff safely. Learn more about JobStack and PeopleReady today.