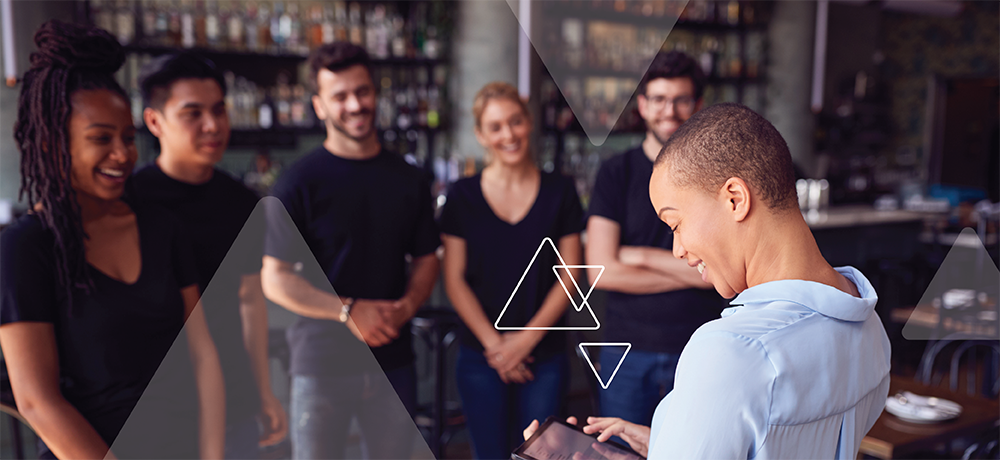 Late call-outs and no-shows are among the most pressing issues employers have faced during the current labor shortage. Productivity losses stemming from absenteeism cost U.S. employers about $225 billion each year, according to the CDC Foundation. PeopleReady shares three tips for reducing the number of cancellations and missed shifts in your workforce so that you ensure productivity and success.
Keep the lines of communication open
Use technology to make scheduling easier
Allow for schedule flexibility
Keep the lines of communication open
It's important to create an absence policy that informs employees on how to use personal days and handle last-minute absences to prevent being listed as a no-show. Providing them with this information can make workers feel supported. In turn, they may feel less inclined to no-show out of loyalty to your business.
However, you must also inform workers of the consequences of no-showing. We recommend starting a conversation with workers after their first no-show. They may have scheduling problems caused by a long commute or childcare obligations that conflict with their shift. If possible, make changes to the employee's schedule to prevent further no-shows.
Use technology to make scheduling easier
It used to be common practice to use paper copies for schedules and worker communications. However, today's advances in technology can make this process much simpler. For example, you can use workforce management software to send automated shift reminders to employees via email or text.
More companies are also integrating employee scheduling apps to streamline shift assignments. Employees will receive text messages to notify them of schedule updates, minimizing confusion. If the changes conflict with events in a worker's personal life, they can contact you through the app directly, preventing a no-show.
Mobile apps can further streamline communication with the shift acknowledgment feature. Once an employee is assigned a shift, they'll receive a request to confirm the assignment. If they don't respond to the request, you can contact them or replace them on the schedule to prevent no-show issues.
Allow for schedule flexibility
When people have the chance to work flexibly, 87% of them take it, according to a recent McKinsey survey. This allows them to manage familial, educational or personal obligations that can otherwise cause no-shows. With fewer stressors, workers will have more energy and be more productive on the job.
Many industries, like construction and hospitality, have already adopted different scheduling techniques. These include self-scheduling, on-demand shifts, or self-directed hours to accommodate their part-time and temp workers. These flexible schedules allow you to maintain control of the schedule to account for operational hours, cost restraints and work-hour thresholds. Meanwhile, employees have the freedom to work at more convenient times.
Your business also benefits in several ways, including:
Increased retention: Flexible scheduling shows workers that their employer is invested in their health and wellbeing, making them feel valued. Workers who feel valued by their employer are less likely to take time off or seek positions elsewhere, notes a 2022 Gartner survey.
Reduced costs: The costs associated with vacancies in any work environment can add up quickly. Plus, decreased turnover also helps you save money in finding, interviewing and onboarding new workers.
Larger talent pool: More workers are expecting some level of flexibility from their employers. Millennials and Gen Zers especially value work-life balance. By offering a flexible schedule and noting it in your job postings, you can benefit from more candidates applying for open roles.
How PeopleReady can help solve worker shortages caused by no-shows
One of the best ways to reduce no-shows is by partnering with a temp staffing company that provides workers who are vetted and reliable. PeopleReady has a local presence in 600-plus communities throughout North America and serves a range of blue-collar industries. For example: warehousing, construction, retail, and hospitality. We also offer onboarding support to streamline the staffing process further, so you'll have the workers you need to meet deadlines, complete ongoing projects and enhance customer satisfaction.
Meanwhle, PeopleReady's JobStack app modernizes the staffing process by providing candidates based on your location and the skills needed for your industry. The app is available 24/7, giving you access to reliable workers who are ready to work right now. JobStack also maintains a record and performance ratings of your workforce, so you can invite your best temp workers back.
Is your business short-staffed?