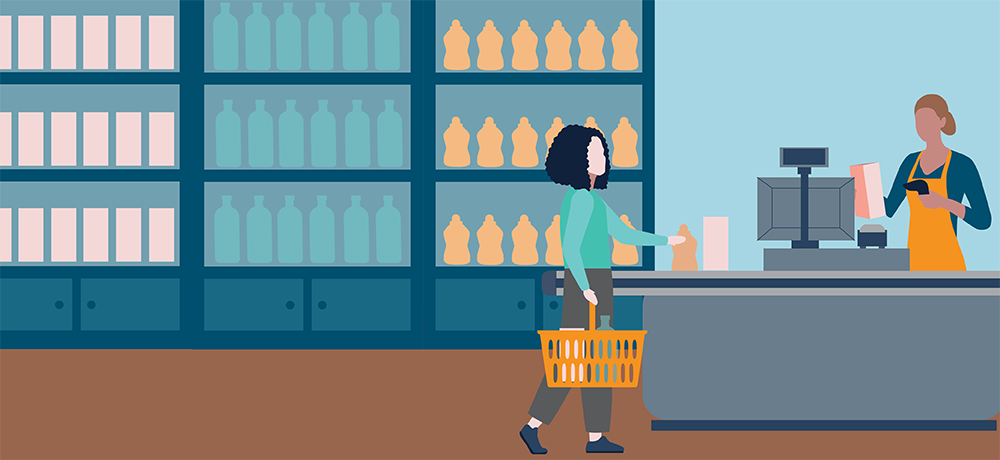 Looking for fun part-time retail jobs hiring right now in your area? Retail merchandiser jobs might be the perfect opportunity for you to grow your career in retail. Retail merchandisers are in charge of organizing visually appealing displays of products. Also, they will answer customer questions and help make sales. Below we share what you need to know about becoming a retail merchandiser, including wages, general duties and career outlook—as well as retail jobs hiring right now.
How much does a retail merchandiser make?
The median hourly wage for retail salespersons was $13.02 in May 2020, according to the Bureau of Labor Statistics. In general, retail merchandisers make a similar wage in most retail establishments. However, wages may vary depending on location and work setting.
What does a retail merchandiser do?
Retail merchandisers work in a variety of businesses including stores, malls, gift shops and other locations. Also, merchandisers perform many duties depending on their work setting. For example:
Building displays in windows and interiors of retail stores.
Assisting in maintaining the stock room.
Helping to set up displays within the store.
Maintaining business tidiness and appearance by keeping the area cleaned and organized.
Increasing in-store sales and directing customers to merchandise.
What qualities does this role require?
Above all, retail merchandisers need great attention to detail and organizational skills to succeed in this role. Strong communication skills and a positive attitude help them meet customer needs and maintain relationships with other members of the retail staff. Meanwhile, retail merchandisers should demonstrate solid product knowledge so that they can answer customer questions.
What qualifications do you need to be a retail merchandiser?
Typically, there are no formal education requirements for merchandisers. However, some employers prefer applicants who have a high school diploma or equivalent.
Most workers receive on-the-job training, which lasts anywhere from few days to a few months. Training for retail workers often includes topics such as customer service, security, policies and procedures, and basic operations. Because providing exceptional service to customers is a priority for many employers, employees often receive periodic training to update and refine their skills.
What's the job outlook for this role?
Overall employment of retail sales workers is projected to show little or no change from 2020 to 2030, according to the BLS. About 557,200 openings for retail sales workers are projected each year, on average, over the decade.
PeopleReady connects you with retail merchandiser and other retail jobs hiring now
In summary, retail merchandiser jobs are available in communities throughout the country. PeopleReady gives you the opportunity to gain experience and skills in retail with easy access to the many in-demand retail jobs hiring. We can connect you with jobs through our app, JobStack, or at our 600-plus local branches throughout North America. At this time, some of our most common full- and part-time retail jobs include:
Product assemblers
Cart retrievers
Store update assistants
Clerks and cashiers
And more!
Looking for retail jobs hiring?