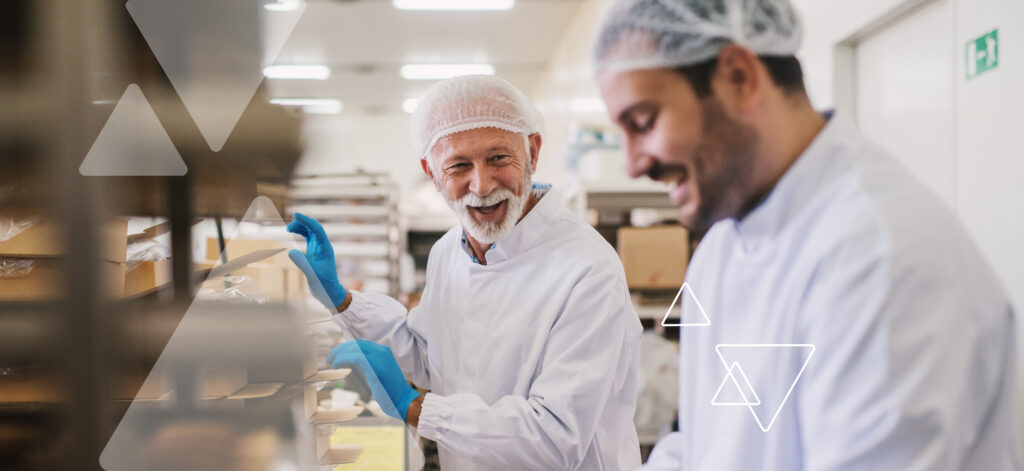 Staffing solutions for the meal kit delivery services market
Sales for meal kit subscription services will exceed $10 billion in 2024, compared to $6.9 billion in 2021, according to market research firm Coresight. Since the start of the COVID-19 pandemic, meal kit services like HelloFresh, Home Chef, Purple Carrot, Blue Apron and Sunbasket have surged in popularity. As a result, these companies require additional staffing for their warehouses and fulfillment centers. PeopleReady shares how continued growth in the meal kit industry is driving the need for additional workers and more staffing solutions.
Meal kit popularity produces a variety of staffing needs
Today there are over 150 meal kit companies in the U.S. During the pandemic, more people began using meal kits as an alternative to in-person shopping or traditional takeout options. According to a recent survey from Progressive Grocer:
48% of respondents have tried a meal kit service at least once this past year.
45% of respondents have tried both cook-and-eat and heat-and-eat meal kits.
41% of respondents say that meals for two was the most popular plans.
Meanwhile, Orbis Research found that some demographic groups are more likely to subscribe to meal kit services than others. Most subscribers are middle-to-high income earners who can swallow the relatively high price points. Also, Millennials and Gen Zers are choosing meal kits for convenience and ease. As people are becoming increasingly busier with work, school and family responsibilities, they are turning to meal kits to reduce the time spent shopping and cooking.
Staffing needs to support meal kit and food delivery services
To keep up with demand, today's meal kit services employ hundreds of production workers who complete food processing and packaging duties and ensure safe and accurate deliveries to their customers. For example:
Food preparation workers measure and package ingredients in individual bags.
Assembly and production workers like pickers, packers and sorters assemble each meal kit with the right ingredients.
Quality assurance workers ensure that each kit is properly assembled.
While workers may not need specialized training or education, they are required to learn and follow extensive policies and standards to ensure that food remains safe. They must often package different perishable foods and dry goods separately and at different temperatures. Their commitment to safety is key: The U.S. Department of Agriculture estimates that foodborne illnesses cost the United States over $15.6 billion each year.
How the labor shortage affects meal kit fulfillment centers
Pre-pandemic, the manufacturing and warehousing industries were experiencing a labor shortage for a variety of reasons: low pay, lack of work-life balance, and lack of career opportunities. These industries have an aging workforce with people who are slowly retiring or moving to other industries, while younger workers are pursuing other career paths and not replacing them. The manufacturing skills gap in the U.S. could result in 2.1 million unfilled jobs by 2030, according to a recent study by Deloitte and The Manufacturing Institute.
The pandemic has only added to the shortage of workers, with health concerns and child care constraints among the issues they cite for leaving the workforce. As a result of the labor shortage, many manufacturing facilities and food distributors have cut hours or reduced production. Customers are frustrated when they experience late or lost shipments, boxes missing ingredients and items past their expiration date.
PeopleReady connects you with workers for your food production facility
For today's meal kit companies, the actual number of workers they need will often vary significantly according to consumer demand. Having a manufacturing staffing company as your partner helps meal kit and food delivery services like yours request workers even at the last minute. As a result, you can keep production running smoothly.
At PeopleReady, our staffing experts can connect you with qualified, reliable workers for your warehouse or distribution center. Also, our app, JobStack, lets you request staffing support from our roster of candidates 24/7. For example, some of the manufacturing and logistics roles we fill include:
Assembly and production workers
Quality assurance workers
Sanitation workers
Maintenance workers
And more!
Need workers for your warehouse?