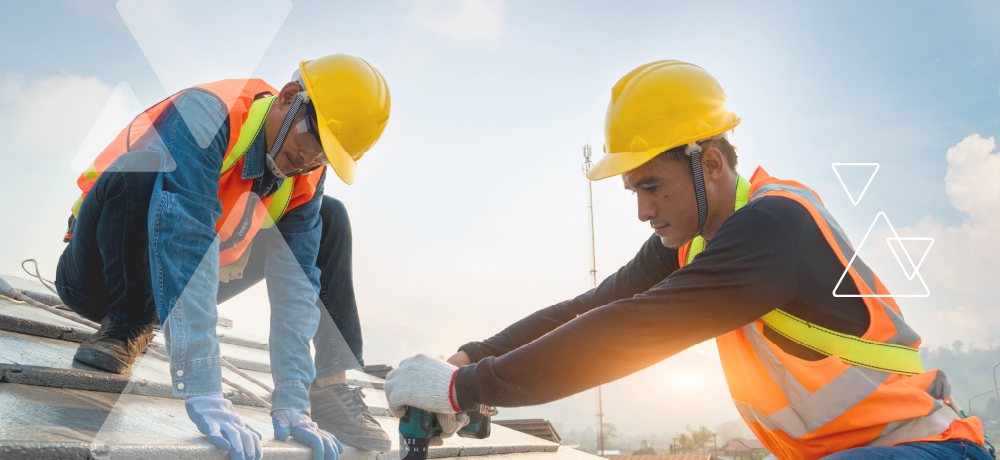 Ensure Compliance in the Workplace to Protect Your Business
Ensuring compliance in the workplace is often a complex process. That's especially true during the current labor shortage which puts pressure on employers to make quick hiring decisions.
However, not taking the appropriate measures can increase your company's liability. In turn, this can impact your productivity, finances and reputation. Here are three ways hiring noncompliance can affect your temporary staffing efforts and your business as a whole.
Incomplete documentation can result in legal issues
Incorrectly timed background checks can result in discrimination suits
Hiring unsuitable workers for sensitive sites can result in major consequences
Incomplete citizenship confirmation can result in legal issues
Every worker you hire is required to complete an I-9 form, confirming the worker's identity and citizenship status. However, this process is often time-consuming. Some employers will take shortcuts, resulting in overlooked details. For example: The worker has a work visa that will soon expire. This could mean potentially significant financial penalties and criminal charges.
If you partner with temp staffing companies for your hiring support, inquire about their I-9 practices. The staffing agency should use the E-Verify system, which increases veracity by comparing I-9 information with the Department of Homeland Security and the Social Security Administration records.
Incorrectly timed background checks can result in discrimination suits
Companies run the risk of initiating a background check before the acceptance of a job offer or the candidate provides consent, violating Fair Credit Reporting Act (FCRA) regulations. Subsequently, employers can also violate regulations if they act on these findings. For instance, a background check produces a negative result and the employer chooses to rescind the job offer. In these cases, the candidate has grounds for a discrimination lawsuit without due process. Along with the potential for a lawsuit, the employer may have to pay statutory penalties per violation.
Hiring unsuitable workers for sensitive sites can result in major consequences
Jobs that require heavy machinery, vehicle use or chemical processing are considered sensitive. So too are work areas located near vulnerable individuals such as children or the elderly. That's why it's necessary for employers to require candidate drug screenings or criminal background checks. If an unsuitable worker is hired, your business can be held liable for unfavorable outcomes.
How PeopleReady ensures compliance for your business
Many temp staffing agencies don't take the appropriate measures to confirm that the job candidates that they put forth meet all employer standards. However, PeopleReady is different.
Employers across a variety of industries choose to partner with PeopleReady to find workers who can fill their open roles. Our staffing solutions are available in 650-plus local markets throughout North America. Plus, PeopleReady offers 24/7 access to our associates through mobile app and online portal, JobStack.
PeopleReady has a robust compliance process to vet candidates before making them available to you. For instance:
Many temp staffing agencies classify their workers as independent contractors. On the other hand, PeopleReady associates are all classified as W-2 employees. As a result, you avoid payroll classification issues while getting access to workers who are fully vetted.
PeopleReady also performs all necessary drug and health screens to comply with your standards. Plus, PeopleReady will verify each associate's skills and citizenship while also complying with Affordable Care Act regulations.
Meanwhile, PeopleReady offers customized background check packages that cover Safety Sensitive Sites policies.
Need more workers for your business?