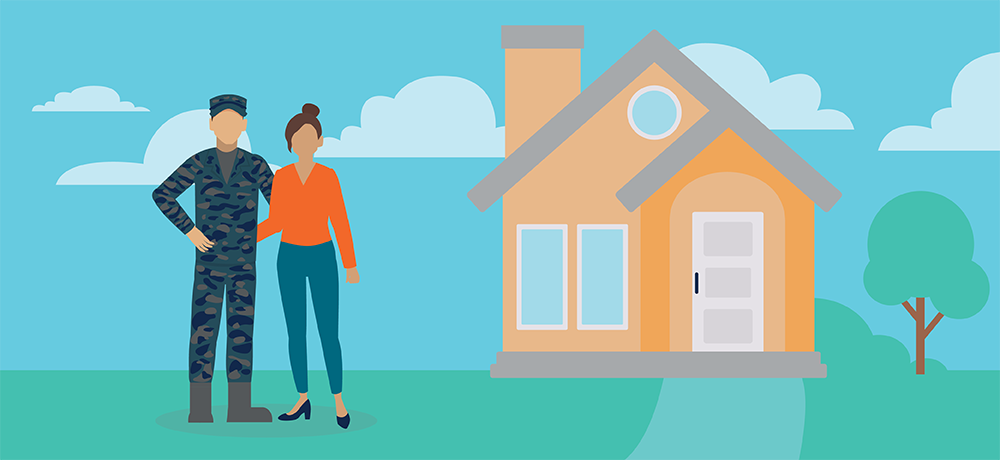 According to research from Navy Federal, the unemployment rate for military spouses is almost three times larger than the national average, with 13% of military spouses unemployed and 43% underemployed. In fact, the military lifestyle — which includes frequent moves and parenting responsibilities when their spouse is deployed — is thought to have a negative impact on their job prospects. But if you're a military spouse looking for employment, help is available. Below, we'll show you how PeopleReady and our app, JobStack, helps military spouses find temporary jobs that fit their skills and schedules.
Flexibility so that you can balance work and family life
Thirty-four percent of military spouses rank flexibility as the first thing they look for in an ideal job (Navy Federal Credit Union). Trainings, deployments and inconsistent work schedules often mean that a military spouse has limited availability. As a result, it can be difficult to commit to a full-time or permanent job.
Temp jobs with PeopleReady give you the ability to set your own hours. This leaves you plenty of time for family and other responsibilities. Meanwhile, JobStack lets you apply for jobs that fit your schedule 24/7 from your own mobile device.
Variety of jobs available for different skill sets
As a military spouse, you often serve as the head of household when your spouse is deployed or away on special assignment. This requires you to be organized and be able to adapt and multitask, skills which are beneficial in the job market. For example, you likely oversee budgets, organize moves and establish family routines in your new communities.
With JobStack, you have access to temporary jobs in a variety of industries that need your skills. For instance, these include retail, hospitality and events. Plus, the more jobs you accept, the more the app is customized for your preferences. So whatever skills and experience you possess, we put you in the right position to succeed.
Our nationwide job network means you can find work wherever you go
On average, military families relocate every two to three years. Moving to a new city but don't have a job lined up? PeopleReady has a local presence in 650-plus communities across North America, which means you always have access to jobs in your community.
An added bonus: One of JobStack's most valuable features is the ability to choose your ideal commute distance. That way you have the option to only view jobs close to your current home.
PeopleReady connects military spouses with part-time and temporary jobs
Based on research from Navy Federal and insight from our own industry experts, PeopleReady has compiled a list of top jobs available now for military spouses.
Retail: Retail jobs are perfect if you have strong interpersonal and problem-solving skills and thrive in a team-oriented environment. Example jobs: clerk or cashier, merchandiser, store update assistant.
Landscaping and painting: If you like working with your hands and spending time outdoors, these jobs are available at private residences, public spaces or commercial businesses. Example jobs: maintenance worker, groundskeeper, painter.
Manufacturing and warehousing: With growth in e-commerce, these industries offer both flexibility and competitive wages. Example jobs: machine operator, assembler, shipping and receiving workers.
Construction: Many construction jobs provide the chance to earn high wages, often without any formal education requirements. Meanwhile, if you have training and certification in the trades, you can select roles that require more advanced skills. Example jobs: construction worker, plumber, carpenter.
If you're looking for work, use PeopleReady's app, JobStack, to search for temporary jobs 24/7. Meanwhile, our PeopleReady Skilled Trades division can connect you with temporary jobs in construction and other trades.