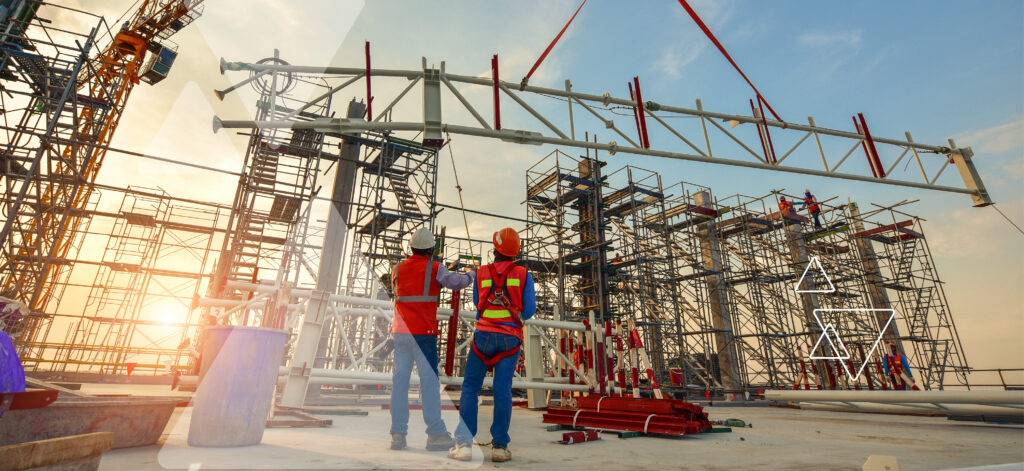 U.S. consumers will spend $933.3 billion on e-commerce in 2021, up 17.9% year-over-year, according to leading market research company eMarketer. Subsequently, the growing popularity of e-commerce continues to drive activity in the industrial real estate sector. In fact, the U.S. could need an additional 1 billion square feet in industrial real estate by 2025, according to commercial real estate services firm JLL.
With e-commerce sales at an all-time high, PeopleReady, a construction staffing firm, takes a look at the future of warehouse construction and shares how today's construction contractors can ensure they have the workers they need for their warehouse projects. Here are three things to be on the lookout for right now:
Record-breaking demand for warehouse development
Faced with a low supply of existing warehouse space, major retailers and third-party logistics companies are choosing to build new or repurpose commercial properties such as office buildings, shopping centers and even golf courses. Meanwhile, because space is limited in cities, they are generally looking to open warehouses and distribution centers in the suburbs, exurbs and more sparsely populated areas.
According to the most recent industrial outlook by real estate services firm CBRE, the strongest regions for industrial expansion include:
Atlanta
Chicago
Central New Jersey
Dallas–Fort Worth
Pennsylvania's I-81/I-78 corridor
By the end of 2024, e-commerce will grow to 18.1% of all retail sales, with online sales surpassing $1 trillion for the first time, according to eMarketer. As a result of increased warehouse construction activity, construction contractors should expect a strong pipeline of projects.
Shortage of workers and tradespeople for warehouse construction projects
As retailers and third-party logistics providers seek out warehouse builders across the U.S., construction contractors are struggling to find the right construction workers and tradespeople for their job sites. According to a 2020 Construction Hiring and Business Outlook report by the Associated General Contractors of America, 81% of construction businesses have difficulty finding qualified, skilled labor to fill open positions.
As a result, many projects have been delayed or cancelled due to lack of workers with necessary skills. Forty-two percent of companies say they have turned down work because of their labor shortage, according to the most recent U.S. Chamber of Commerce Commercial Construction Index.
The increasing use of temporary construction workers
With many baby boomers leaving construction jobs and a slim pipeline of workers ready to take their place, construction contractors are reconsidering their staffing strategies to ensure their future success. For example, one proven strategy for today's construction contractors is the addition of temporary workers to their current workforce.
With temporary staffing, construction contractors can request general laborers, general or skilled construction workers, and tradespeople who can assist with special projects or short-term demands. This level of flexibility also ensures that construction companies can stay on course to achieve their long-term goals.
In short, there are a variety of benefits in using temporary workers for your construction firm. For example:
Scaling your workforce based on project demands.
Getting access to necessary skills and expertise.
Testing out workers prior to hiring.
Improving productivity.
Reducing stress of your full-time staff.
Cutting staffing costs and preventing project delays.
Where to find construction workers for your warehouse development projects
To sum up, temporary staffing is the wave of the future. So, if you're a construction contractor experiencing workforce gaps, a construction staffing agency can help you keep projects moving, reduce stress and eliminate financial strain. At PeopleReady, we give you access to dozens and even hundreds of vetted general laborers, skilled laborers and tradespeople who have the skills you need. For example:
Site maintenance workers

Flaggers

Concrete workers

Cleanup crew members

Roofing helpers

Carpenters

Welders

Plumbers

General laborers

And more!
Looking for construction staff?
For General Construction Workers
For Skilled Laborers and Tradespeople