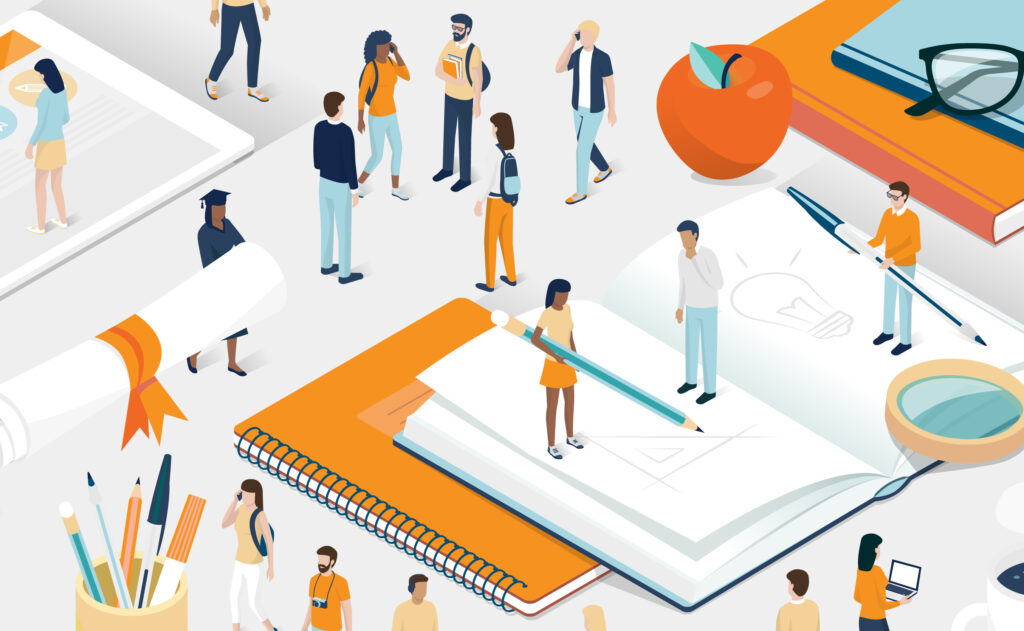 What are the best jobs for college students? Find out here
Whether you're a current college student or recent graduate, searching for your first job might seem intimidating at first. However, there are over 11 million job openings in the U.S., according to the Bureau of Labor Statistics. That means you have plenty of opportunities to choose from in a variety of industries. So, what are the best jobs for college students? We share our recommendations at the bottom of this article.
Meanwhile, here are three ways you can set yourself apart from other job seekers during your job search.
Gain career experience through temporary jobs
Look for training and development opportunities
Build a professional online presence
Gain career experience through temporary jobs
Temporary jobs can provide direction if you haven't decided on a career path yet. Trying various positions in different fields will help you determine what your strengths are. Even if the temp job isn't in your field, you'll gain experience with multi-tasking and time management, which are necessary skills you'll need throughout your career.
The best flexible jobs for college students are convenient because they fit around your class schedule or other responsibilities. The extra money you earn can go toward next semester's expenses or your student loans. And later on, maybe even a deposit for your first apartment oe a down payment on a new car.
Look for part-time jobs with training and development opportunities
The best part-time jobs for college students allow you to learn new skills and explore your career options. A resume that shows experience in different fields tells hiring managers that you can learn new concepts quickly. In addition to getting your degree, apprenticeships and certifications help you develop hard skills necessary to succeed on the job. These might include computer skills or management skills, among others.
However, hiring managers also look for people with soft skills who will fit in with the company's culture and team. Creativity and problem-solving abilities are soft skills all employers look for, along with a collaborative nature and strong communication abilities. In a LinkedIn survey, 92% of hiring managers said that soft skills factor largely in their hiring decisions.
Build a professional online presence
Since hiring managers will run different background checks on candidates, you should curate a professional online presence. That's why it's important to maintain a professional social media account on LinkedIn. It makes confirming your previous employment and skills easier for hiring managers. While you're still likely developing a work history, LinkedIn's summary section allows you to show your personality and define your talents, which can increase interest from hiring managers.
Hiring managers may also screen your private social media accounts. But remember, keep these accounts locked and only accessible to followers you're close with. This helps maintain a barrier between your work and personal life.
How to find the best jobs for students in college with PeopleReady
PeopleReady connects college students and graduates with local employers in retail, hospitality, construction and more. We offer a wide range of jobs for students to earn extra money on their own schedules on our website and through our app, JobStack. These jobs offer a part-time schedule and flexible work hours. What are the best part-time jobs for students in college available through JobStack right now?
Retail: customer service representatives, merchandisers, store associates, store update assistants, clerks and cashiers.
Hospitality: desk clerks, concierges, catering assistants, bartenders, food servers, banquet servers.
Events & venues: general event workers, concierges, hosts and hostesses, ticket-takers, ushers, concession workers, parking attendants.