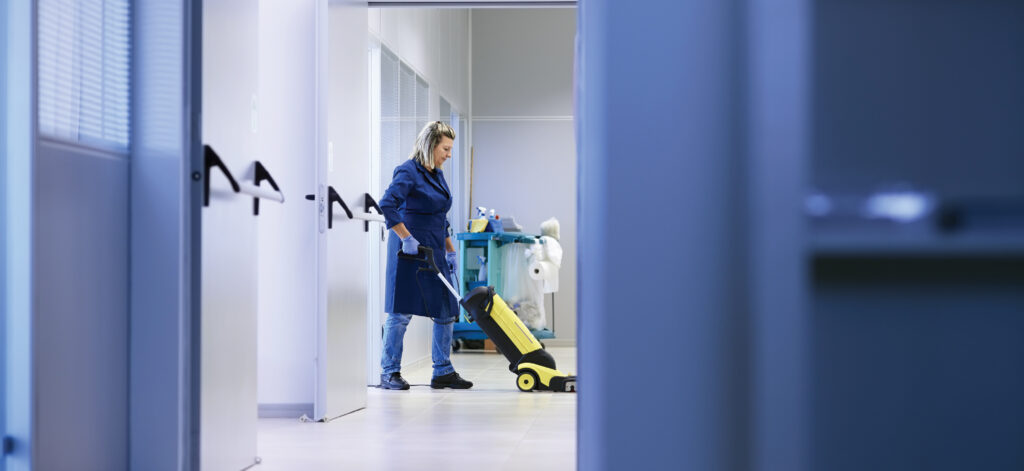 Tips on Finding Cleaning Staff Fast
With hotels, restaurants, office buildings and other venues putting a greater focus on health and safety, cleaning staffing services are in greater demand than ever. Given such massive growth, your cleaning business will likely be in a position where you need to grow your cleaning team fast. Here are the top three qualities that cleaning workers need to have to ensure your success — and how a cleaning staffing agency is the best option to find cleaning staff for your business.
Reliability
The cleaning industry experiences one of the highest turnover rates — up to 300% for some companies, per Cleaning & Maintenance Management. According to CleanLink's 2021 Facility Cleaning Decisions Management Survey:
40% of employers said that absenteeism is the staffing issue that has the biggest impact on their cleaning department.
29% said the same about staff retention.
26% said the same about staff tardiness.
Based on these responses, the most important skills for cleaning workers like housekeepers and janitors include reliability and attention to detail. After all, many professional cleaning services are often authorized to be in people's homes when they're not around. And cleaning workers might also have to access buildings after hours and work alone for entire shifts.
Personality
Cleaning workers have a key role in creating a pleasant environment for everyone who enters your business. They need to be friendly and approachable, especially in hospitality businesses like restaurants or hotels where guests expect both a clean space and personable staff. Cleaning workers who go the extra mile will make a great impression. That's true whether they're spending extra time cleaning guest rooms or common areas or accommodating guests when they have a special request.
Availability and flexibility
In the 2021 Facility Cleaning Decisions Management Survey, 52% of respondents said they needed more cleaning staff to keep up with increased workloads and client demand. One reason it might be difficult to hire temp workers is the industry's nontraditional hours, including night and weekend shifts. Having on-demand cleaning workers who can step in at a moment's notice (and show up on time!) for difficult-to-fill shifts is crucial.
What a cleaning staffing agency can do for you
Given your other responsibilities, you might not have sufficient time or resources to devote to yoru janitorial staffing or custodial staffing needs. However, when you work with a cleaning staffing agency, you can entrust those duties to a staffing partner. With the right agency in your corner, you'll be able to connect with workers who have skills like time management and attention to detail.
A cleaning staffing agency offers the flexibility you need to manage your business. That's especially important at a time when there's so much potential growth in the industry. These temp services help you avoid the stress of filling night and weekend shifts at the last minute. With their support you're able to request staff 24/7 and can be confident that your shifts will be filled.
PeopleReady gives you access to staffing solutions when your cleaning business needs qualified cleaning staff. Whether you need to hire janitors or hire custodians, we can help. Meanwhile, our staffing app, JobStack, lets you request workers 24/7. The types of cleaning workers we provide include:
Housekeepers
Building cleaners
Custodians
Janitors
Cleaning crew members
Looking for cleaning staff?