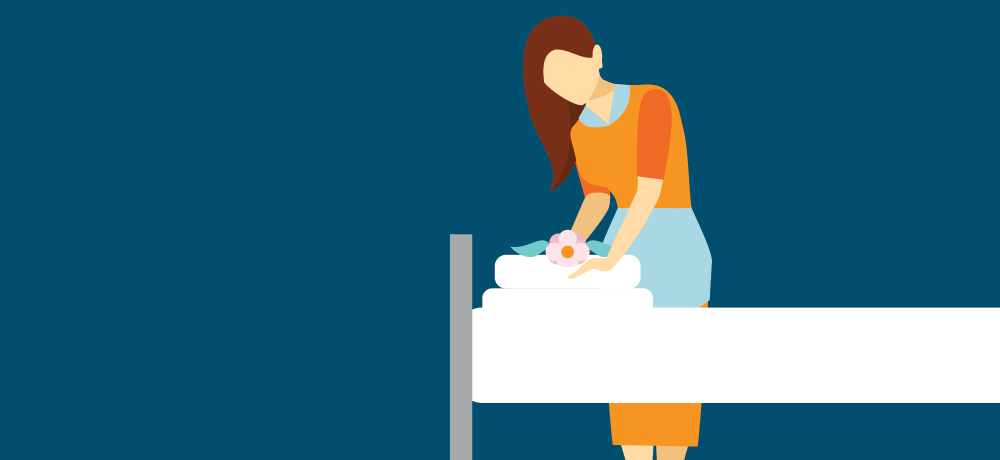 How to Get the Right Hotel Staffing Support for Your Hotel
The tourism and travel industry, which was among the hardest hit of all sectors during COVID-19, is now seeing a major surge in activity. But most hotels say they are struggling to hire hotel staff: In December 2022, there were more than 10 million available jobs in the U.S., with the hospitality industry accounting for 1 million of these jobs, according to the Bureau of Labor Statistics (BLS). If your hotel is understaffed, consider these three ways that a hospitality staffing agency can help you address your hotel staffing shortage.
Connect with a broad network of candidates
Before the pandemic, Gallup found that 36% of the workforce earned at least part of their income from flexible jobs. Job candidates today are always on the go. They expect an easy, mobile-friendly application process when applying for these roles. In the future, you'll likely still see plenty of interest in your open jobs through traditional recruiting. Traditionally, these include online job boards and websites like Craigslist. But you might need to explore more modern methods to find the most qualified candidates.
Many of today's leading hotel staffing companies are now using new tech tools to attract a broader range of job candidates. Chief among them are mobile apps which have a built-in network of candidates actively seeking work. Posting jobs through a mobile app is an increasingly popular method of connecting with people for all kinds of roles. For example:
Front desk staff
Catering assistants
Line cooks
Janitors and housekeepers
Choose the right options from all your job candidates
The hotel industry has a turnover rate of about 75% annually, according to the BLS. If your candidate turns out to be wrong for the role and needs to be replaced, it can be a major burden on your staff morale and bottom line. While you have a wide range of roles to fill, there are common traits that can predict a candidate's success. Examples: enthusiasm, work ethic and communication skills, among others.
To help you sort through job candidates, we recommend using an interview guide in your hotel hiring efforts. This helps you to compare candidates and select the best fit for the role. What's more, partnering with a hotel staffing agency will help you find candidates with the most potential. Their hotel industry experts can present workers with verified skills. These workers have completed integrity testing to assess their honesty and ability to follow guidelines.
Keep a steady roster of hotel workers on hand
About 1 in 25 U.S. jobs are based in the hospitality industry, according to a study from the American Hotel & Lodging Association and the American Hotel & Lodging Educational Foundation. The hotel industry, with its large variety of job roles and 24/7 guest needs, continues to explore more flexible staffing plans. Having access to workers at all times is especially helpful during busier times of the year. These might include the summer months or during the winter holidays, depending on where your hotel is located.
Having a steady roster of workers ready to serve your hotel keeps current staff from feeling overwhelmed. Plus, it often leads to lower recruitment costs. When you need more workers at a moment's notice, a hotel staffing company helps build a scalable workforce. With their staffing app and convenient access to proven workers, a last-minute request can be filled immediately.
Hotel staffing services available right now
If you have a hotel staffing shortage, a hospitality staffing agency can provide around-the-clock access to qualified workers. That means holidays, nights and weekends, too. Whether you need extra staff or replacements due to call-offs or scheduling conflicts, you can use our app, JobStack, to meet your hotel hiring needs 24/7.