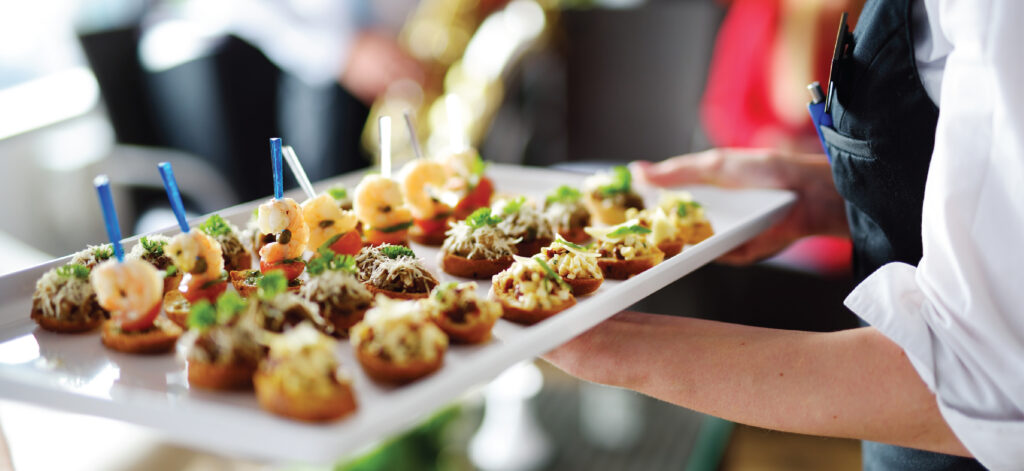 Top Skills and Qualities to Look for in Your Hospitality Staffing Efforts
Employment in leisure and hospitality is projected to grow the fastest among all sectors over the next decade, according to the Bureau of Labor Statistics. Finding the right workers to support this growth and create a great experience for your guests may be difficult given the current skills shortage. Here we identify some of the top skills and qualities which candidates need to possess right now — and share why hospitality staffing solutions from a staffing agency give you easy access to these candidates.
Hospitality workers need both hard and soft skills to succeed
Whether it's a hotel, restaurant or other venue, your staff needs both hard and soft skills to succeed in hospitality. Hard skills are role-specific skills that allow employees to perform certain duties. Soft skills are personal qualities that help them achieve success in any workplace. Examples may include:
Hard skills: cooking techniques, table service knowledge, meal and dining room preparation experience, cleaning and organization skills.
Soft skills: punctuality, problem-solving ability, stress management.
Taking the time to evaluate candidates for both skill sets can be an arduous task. A staffing agency that provides hospitality staffing solutions takes much of the burden away from your hiring managers and HR department. They have access to candidates with necessary certifications and who have completed training courses in their specific field. This can give you the confidence that you're getting quality workers every time.
A great personality makes all the difference
When it comes to finding hospitality workers, skills matter. But finding the right personalities for your business is also important to elevate your guest experience. Their friendly demeanor and commitment to excellent service puts guests at ease and makes them want to return. Leading hospitality news source EHL Insights shares some of the key personality traits that are vital for today's hospitality workers:
Communication and active listening
Commitment and can-do attitude
Critical thinking ability
Emotional intelligence
When a staffing agency meets with potential candidates, they screen for personality as well as aptitude. Their goal is to find candidates who have a positive attitude and are eager to give your customers a first-rate experience. Many of the top agencies today require candidates to complete an integrity test, a type of personality test that measures qualities such as honesty, dependability and work ethic. That way, you can trust that you're always receiving the best hospitality workers available. Most importantly, this can happen without your team having to manage the whole hiring process including candidate interviews.
The presentation of your staff is a major priority
More than ever, cleaning and safety standards will be top of mind for many guests as they return to their normal routines. The American Hotel & Lodging Association found that 62% of hotel guests say cleanliness is one of their top three deciding factors when choosing a hotel, 24 percentage points higher than pre-pandemic. And over 70% of diners expect more thorough and frequent cleaning at restaurants than they did before the pandemic.
The best way to communicate the importance of cleanliness to your business is through your overall presentation. Along with maintaining cleaning standards, your hospitality staff must have a clean and neat personal appearance. A staffing agency takes the first step for you. They assess whether or not job candidates present themselves well during their initial interview. Only candidates who show the highest levels of professionalism will move forward. As a result, your workers will create a great first impression, whether they're performing customer service, food preparation or cleaning duties.
Hospitality staffing solutions for your business
When you need workers with the necessary training and certifications for your hospitality business, PeopleReady gives you access to hospitality staffing solutions. We do so through our app, JobStack, or your local PeopleReady team. Our associates complete interviews with our staffing experts so we can assess whether a candidate is honest, dependable, and has the necessary qualities for your business. Let us put your hospitality workforce within reach.
Need hospitality workers for your business?