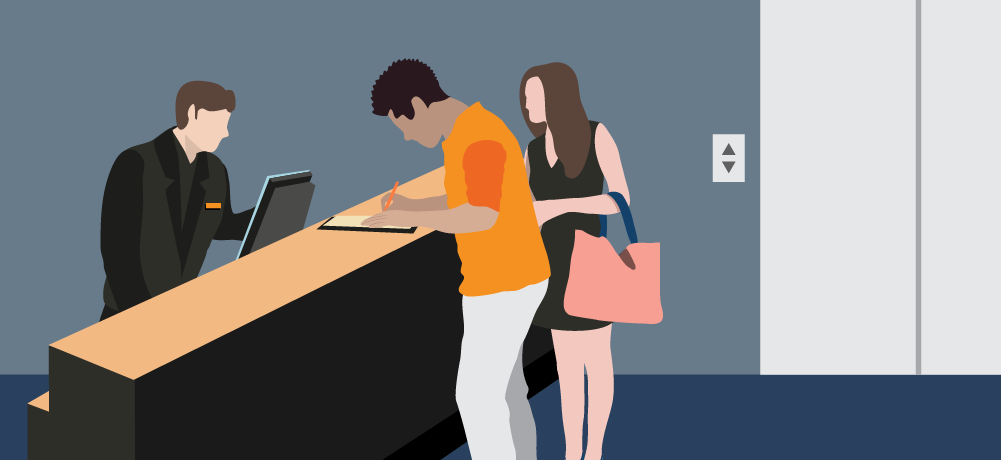 Staffing Tips to Make Your Next Event a Success
As more people are attending concerts, sporting events and other entertainment activities, an industrywide staffing shortage hovers above the action. Given the lack of available workers, hospitality staffing agencies can support you in filling your open roles. Here are three key event staffing tips from our staffing experts so that you can find the right workers who will keep guests satisfied.
Consider what new skills might be beneficial
Jobs in the events industry are changing to meet new customer expectations and cleaning protocols. For example, janitorial and cleaning needs are growing with venues looking to meet increased health and safety standards. Modern technology has also transformed the guest experience by introducing new ways of providing services to meet their expectations. Examples include mobile ordering and ticketing options.
Expanding your search to candidates with transferable skills is one way to find workers with the right skills. Experts from hospitality staffing agencies will also recommend updating job descriptions to speak to new demands — whether that relates to trending technology, the impact of COVID-19 or any other changes. By following the latest trends, these experts are able to judge candidates for you and ensure they meet your updated workforce needs.
Look for personality and presentation among your candidates
In events service, personality and presentation are just as important as key skills like table service, tech savvy or cooking skills. Your guests expect excellent customer service when they visit your front desk, concession stand or private suite. The right event staffing support will put guests at ease and make them want to return to your venue.
Top event or hospitality staffing agencies conduct interviews and testing to learn more about a candidate's strengths and weaknesses. They look for people who are outgoing, friendly and able to stay calm under pressure. An event hiring agency will even take an extra step to include integrity testing in their process. This allows you to find workers who test well for honesty, reliability and other key traits.
Connect with workers outside your local area
A recent survey from management services company Spectra Venue Management — which operates 150 large venues — found that venues on average only expect 50% to 60% of their part-time workforce to come back. Many venues are finding that their talent pools are smaller than usual, with former employees citing several different reasons for not returning. Some have health concerns or can't access childcare. Others switched careers during the pandemic.
The best way to address this common issue is to expand your talent pool. Hospitality staffing agencies can connect you with workers in surrounding communities, allowing you to tap into a new roster of workers who fit your roles. It's also helpful if your agency uses the latest technology to recruit candidates. Using a staffing app, for example, allows you to broaden your network of potential candidates and make an instant connection — something that may not be possible through traditional staffing methods. Being able to request workers and submit hours 24/7 can make the staffing process more convenient.
Event staffing support from today's hospitality staffing agencies
An event staffing agency can take care of the staffing process for you. It's that simple! At PeopleReady, we source candidates and assess their skills and personality traits to find the right fit. As a result, you can save time and focus on your other responsibilities.
Meanwhile, PeopleReady's app, JobStack, allows you to 24/7 access to talent when your event or venue needs more staff. Quick access to on-demand workers is just a click away with JobStack.
Need event workers for your venue?