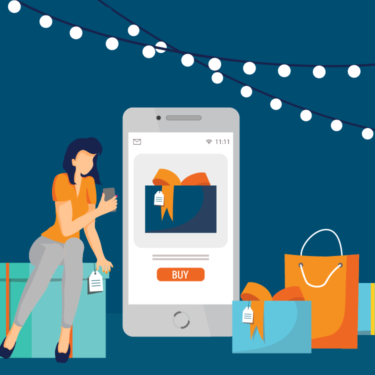 Holiday staffing solutions that work for your business
The increased competition for workers across a variety of sectors demands a holiday staffing plan. With our nationwide footprint and our team of staffing experts, PeopleReady has the holiday staffing solutions you need to succeed. Here are just some of our customers we support along with examples of the seasonal jobs we fill:
Retail: major retailers, shopping malls, stand-alone stores (merchandisers, clerks/cashiers, sales associates, store update assistants, product assemblers)
Manufacturing & logistics: manufacturing firms, warehouses, fulfillment and distribution centers
(forklift operators, machine operators, shipping and receiving workers, assembly and production workers, pickers and packers)
Hospitality: event venues, caterers, hotels and resorts
(housekeepers, prep cooks, banquet servers, bartenders, concession workers, ticket-takers, ushers, parking attendants)
The benefits of partnering with PeopleReady
1. Convenient access to staffing solutions during the current labor shortage
Today's candidate-driven market means job seekers have their choice of opportunities this holiday season. When you partner with PeopleReady, you have instant access to available temporary and seasonal employees in your local area. With our extensive network in 650-plus markets across North America, PeopleReady has a community presence wherever you're located.
2. Vetted job candidates with the right skills and experience
Having holiday workers who are committed to your success is essential this time of year. Bad customer experience might lead your guests and clients to go elsewhere for service. Whether you're a small business or a major corporation, PeopleReady can help you find holiday staff fast. As a result, you build positive relationships that ensure your future success.
3. Support for last-minute seasonal hiring needs
Seasonal hiring is often unpredictable. One of your staff members might call in sick right before their shift, for example. Or a truck full of inventory is now scheduled to arrive first thing in the morning. With PeopleReady, you avoid common holiday staffing issues like call-offs, missed shifts and other last-minute emergencies. Our app, JobStack, helps you meet your on-demand holiday staffing needs 24/7 from your mobile device. See the three ways JobStack takes away the stress of holiday staffing.
More seasonal hiring resources
Don't wait until it's too late. Request your holiday staff today!
PeopleReady, a TrueBlue company (NYSE: TBI), specializes in quick and reliable on-demand labor and highly skilled workers. PeopleReady supports a wide range of industries, including construction, manufacturing and logistics, waste and recycling, and hospitality. Leveraging its game-changing JobStack staffing app and presence in more than 600 markets throughout North America, PeopleReady served approximately 83,000 businesses and put approximately 226,000 people to work in 2022.