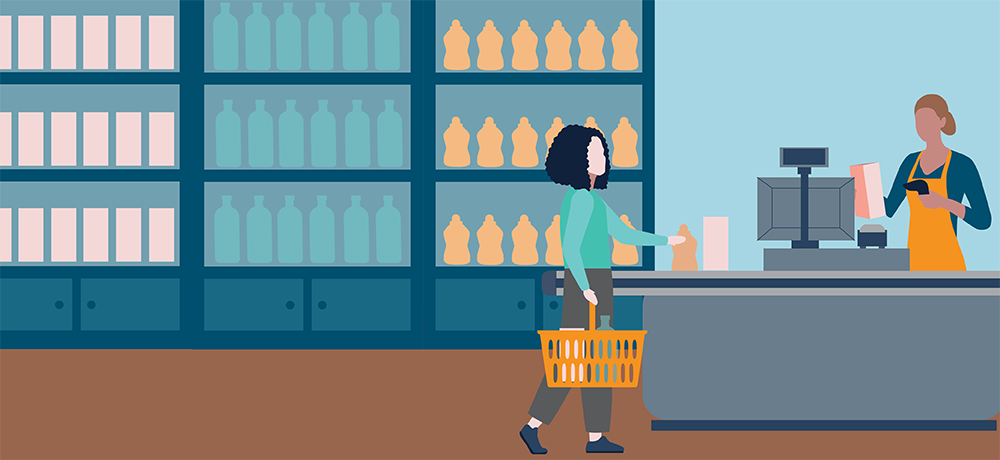 What Temporary Staffing Means for the Future of Food Retail
Sixty-eight percent of consumers reported that the pandemic had altered their grocery shopping habits, according to a study from Anyline. Meanwhile, given the ongoing labor shortage throughout the U.S., food retail is struggling to attract workers across a variety of roles. That's the case for large national grocery chains as well as smaller stores.
In the last 30 days, there were about 929,000 open jobs in retail across the country, according to the Bureau of Labor Statistics. Plus, that doesn't include manufacturing and warehousing jobs that help to keep shelves stocked and keep deliveries moving. Let's take a closer look at how temporary staffing can benefit the entire food retail industry, from grocery stores to warehouses and distribution centers.
The biggest business impacts of the staffing shortage
In the wake of the pandemic, food and grocery retailers have needed to become more efficient and responsive due to evolving consumer demand and overall economic conditions. However, the labor shortage has hindered those efforts.
Nearly 7 million retail workers quit their jobs in 2021, according to the Bureau of Labor Statistics. Food industry publication Grocery Dive notes one particular challenge is retaining workers for positions in meat and deli departments.
Moreover, many food retail companies are investing in facilities to keep up with the growth of online grocery shopping. Grocery e-commerce surged 40% in 2020, according to a report from JLL. As a result, the warehouse industry needs to fill positions with workers who can unload trucks, pick orders and handle packages.
Recruitment and retention strategies for the future
The Washington Post reports that many retail workers, including those who work in stores and warehouses, have left the industry for a variety of reasons. For instance, these include childcare responsibilities, health concerns and early retirements.
Given the tight labor market, food retailers are competing with fast-food restaurants, department stores and other sectors are all offering similar benefits and features. In response, they are offering a variety of incentives to attract and retain workers. For example:
Increased wages
Signing bonuses and other incentives
Flexible scheduling
Temporary work arrangements
Temporary staffing solutions for stores and warehouses
Like many sectors, food retail has become increasingly reliant on temporary workers given persistent staffing shortages at supermarkets, grocery stores and food warehouses. In 2021, employment via U.S. temporary staffing agencies was over 16 million—the highest number in history—according to the American Staffing Association.
Temporary staffing comes to the rescue here by allowing businesses to supplement their workforce during a labor shortage. In short, the benefits of temporary staffing for today's food retail industry: immediate access to in-demand skills and experience; ability to scale workforce based on demand; and cost and time savings for your recruitment efforts.
PeopleReady is working with grocery chains and other food retailers across the country for all their retail staffing needs. In addition, PeopleReady has an industry-leading JobStack app and staffing platform, which allows companies to fill shifts 24/7. For example, some of the most in-demand jobs that PeopleReady fills include:
Pickers and packers
Sorters
Stockers
Food packers and processors
Retail reset associates
Customer service associates
Store clerks
Need workers for your food retail business?