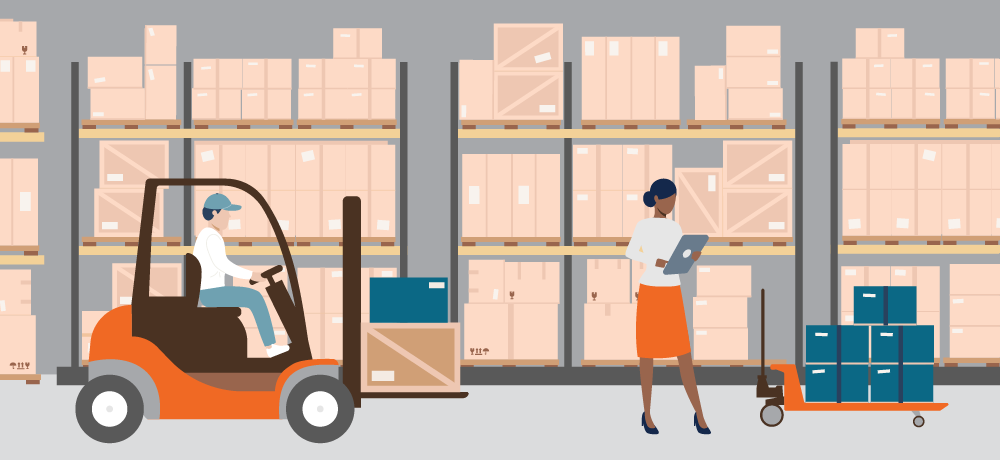 CHALLENGE
As a company that provides e-fulfillment warehouse implementation services, NPSG Global required a variety of workers for a new site of one of their e-commerce partners in Little Rock, Arkansas. For example, they had active open positions for general laborers, loaders and unloaders, and cleaning crew members. They also needed workers who were knowledgeable in the use of robotics, including the ability to understand basic robot dynamics and follow directions.
In the early stages of the project, NPSG Global was working with a staffing agency that couldn't come close to providing the 80 workers they needed. With time running short, they reached out to PeopleReady for additional help with their staffing needs.
SOLUTION
After their initial meeting with NPSG Global, PeopleReady was immediately able to fill these roles because of their extensive roster of qualified, reliable workers. For their future staffing needs, NPSG Global managers would be able to use PeopleReady's app, JobStack, to request workers and rate them based on performance. They could then see past ratings in the app and invite their favorite workers to return for future projects. Plus, with JobStack's AutoPay feature, workers would be paid daily, encouraging staff retention and job satisfaction.
An added bonus: While NPSG Global's previous staffing vendor had not given workers proper PPE or clear instructions about their work assignments, PeopleReady ensured that they were fully prepared for the job. They completed worker check-ins for each shift so that everyone was prepared to perform at their best.
RESULTS
Since partnering with PeopleReady, NPSG Global has experienced a variety of benefits from using their staffing services. They have developed relationships with many of PeopleReady's local branches and appreciate their responsiveness and the overall support of a community staffing partner. They also enjoy the 24/7 support available through JobStack, which helps them fill hard-to-staff shifts on nights and weekends. Meanwhile, NPSG Global gained further trust from their workers because of their ability to pay daily.
Because of our ability to provide reliable staffing, NPSG Global plans on continuing to use PeopleReady services at sites across the country.
Need warehouse staff for your business?