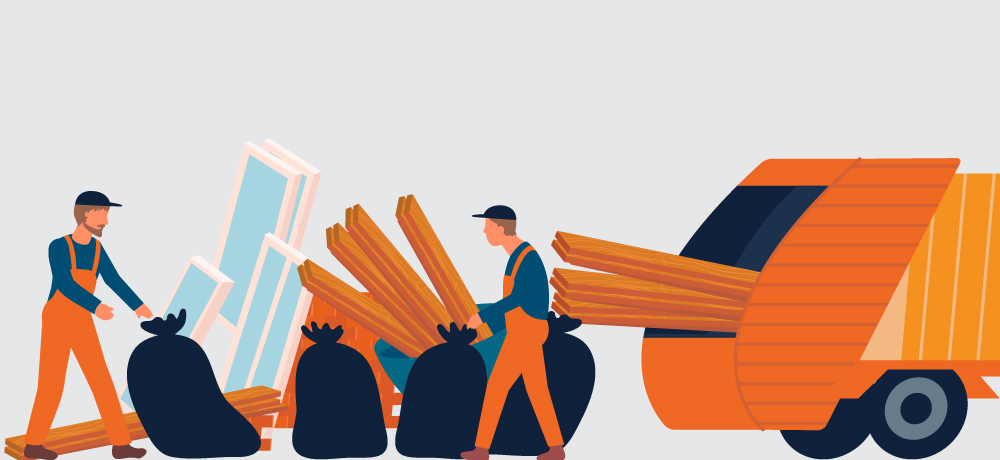 CHALLENGE
A long-time customer of PeopleReady, a Midwest-based contractor had a variety of complex staffing needs at one of their job sites. On any given day, a crew would consist of three full-time construction workers and anywhere between two and eight general laborers — all of whom needed to have at least some past construction experience.
Flexible staffing was not just a priority, but a necessity. Part of the crew's job each week was to load up a truck with various installations they'd removed from the site. But their site supervisor received little notice about which day it would be — and he needed to find temporary workers when the time came.
Donna Devine, a staffing specialist at PeopleReady, began having conversations with the site supervisor to discuss his challenges. When he wasn't on-site, he found it difficult to manage his work crew or determine last-minute staffing needs. He had typically reached out to his branch contact by phone for his staffing needs, and using PeopleReady's app, JobStack, for his staffing needs seemed like an inconvenience at first.
SOLUTION
After being convinced to give JobStack another chance, the site supervisor began to appreciate how the app provided 24/7 access to workers and the ability to request staff at a moment's notice. Plus, JobStack helped him manage his workforce more easily, such as requesting and communicating with crewmembers and rating them after each completed shift.
The site supervisor also began using the JobStack Customer Loyalty Program, which gives customers an opportunity to earn points for different actions they take in the app, like requesting and reviewing workers. He could redeem these points for Amazon gift cards, which made the staffing process more fun and rewarding. Meanwhile, his manager was registered on JobStack but hesitant about using it, so Devine walked him through the app's features and introduced him to the JobStack Customer Loyalty Program as well.
RESULTS
The entire company has been pleasantly surprised at how easy JobStack was to use, and the supervisors now have friendly debates about who gets to place orders and earn more points. They find managing their workforce much easier — and they enjoy convenient access to workers who have the necessary skills and experience for their projects. They also know that they can repeat orders and get the same reliable PeopleReady associates every time.
Need construction staff for your business?