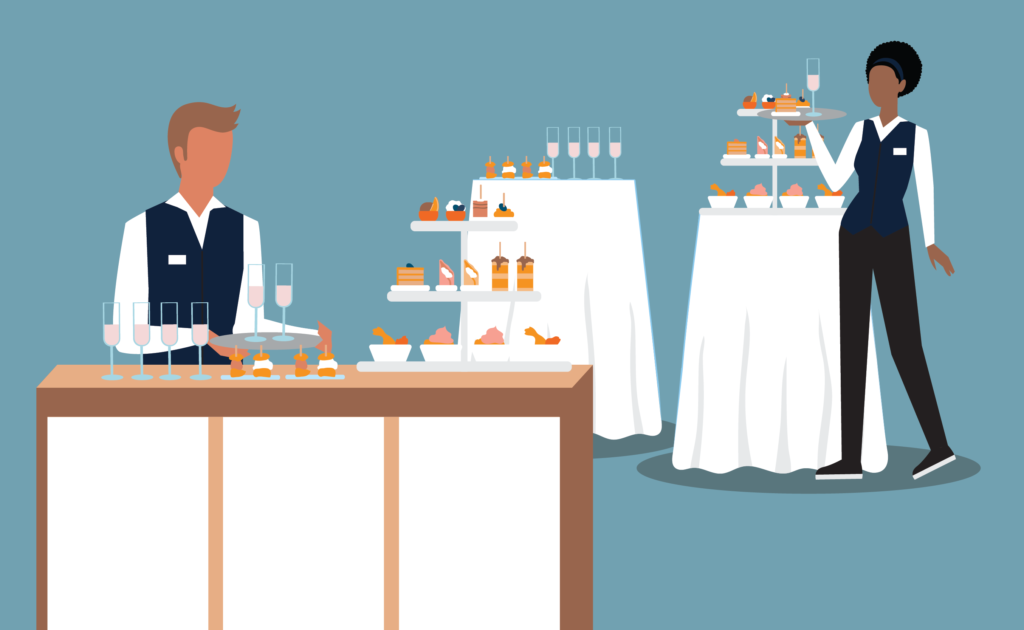 CHALLENGE
Hospitality and tourism has traditionally been one of the largest industries in New Orleans, presenting a host of opportunities for companies like local favorite Carnival Brands, which features two separate divisions:
A catering company, Pigeon Caterers, which provides full-service catering for private gatherings, corporate events and entertainment venues. For example, Pigeon Caterers is the official food service provider of the New Orleans Saints.
A food production warehouse, Carnival Culinary Solutions, which produces a variety of food with a regional flair, including appetizers, soups, desserts and entrees that are distributed nationwide.
However, the industry's staffing shortage threatened Carnival's ability to serve customers and clients since they require a variety of workers for their daily operations: assembly line workers, food preparers, buffet attendants and servers. While they had been working with a local staffing agency for several years, they were unsatisfied with the performance of their workers.
SOLUTION
Carnival Brands had worked successfully with PeopleReady on one previous occasion, so they decided to inquire about their long-term staffing services. Carnival was impressed with the wide range of roles that PeopleReady could fill but still anxious to step out of their comfort zone by switching agencies. To reassure them, their PeopleReady representative proposed a "try before you buy" model. This model supplied Carnival with five workers on a trial basis before they committed to making the switch.
PeopleReady also shared their plans to expand their recruitment efforts beyond the traditional methods—most notably through their drive-by job fairs. This allowed PeopleReady to engage with even more potential candidates in an era of social distancing and find the right ones for Carnival's staffing needs.
RESULTS
After seeing the performance of these workers along with all the benefits and capabilities of PeopleReady, Carnival Brands selected PeopleReady as their primary staffing company. They now request up to 40 workers per week across all their operations. The keys to successful staffing: PeopleReady's ability to provide qualified, reliable workers on a consistent basis along with their clear communication and flexibility. With PeopleReady always on the job, Carnival continues to create memorable food experiences in their local communities and beyond.
Need Hospitality Staff for your Business?